The quality of your Instagram content can make or break your social media strategy. Every piece needs to wow your Instagram followers and potentially new audiences from the get-go. However, if the content that you are posting is not interesting or simply doesn't engage people, your Instagram profile's popularity could soon nosedive.
So, how do you find interesting content to post on Instagram? It might be easier than you think! We have put together a mini-guide that will help you plan, create and execute an exciting content plan. Let's get started.
Disclaimer: This blog post may contain affiliate links and we may earn a small commission when you click on the links or purchase paid products at no additional cost to you. We only recommend products and software we truly believe to be helpful for your business. 
1. Have a solid Instagram strategy in place
Your Instagram strategy is a crucial part of your overall content strategy. It allows you to stay organized and focused. Not having a strategy in place, be it due to time constraints or work overload, can lead to simply posting content on a day-to-day or ad hoc basis, without thinking about consistency or a good narrative.
However, if you want to ensure your content is always interesting, you need to put time aside for planning and strategizing. Once you are in that space where you are putting more thought into content and ideas, it will be easier to generate and find appealing content. So, make a list of your content ideas. Put an upcoming photo shoot or home renovation in there. Do not miss out on any opportunity that can generate interesting content.
Our Instagram guide for interior designers will guide you on every step of creating an Instagram strategy that will work for your design business.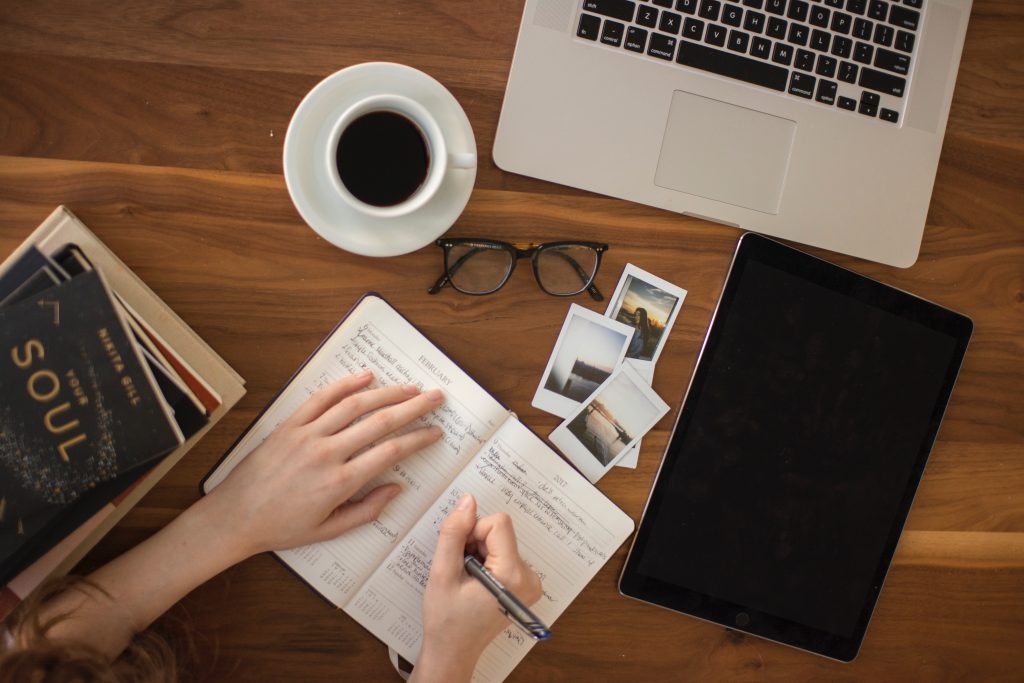 2. Do competitor research
A note of caution: The purpose of competitor research should never be to copy and paste exactly what they are doing. Rather, you should be looking at what is working for their content strategy and do some informed social listening.
Taking stock of your competitors' content will help guide you to determine what audiences perceive as interesting content. Review their content from the point of view of an interior designer and that of a regular Instagram follower. Are they using a lot of engaging video content? Which posts are getting the most engagement?
Once you have done your research, make a list of the types of content that performed well. Weigh this up against your Instagram feed's current content and decide where there is room for improvement.
Be careful to not create content that is only interesting to yourself and not to your target audience as a whole. There might be some overlap, but remember that you are talking to your audience, not at them. Ask yourself what their pain points are and what the content that they are craving looks like. A potential client that sees a stunning before and after post or series will be intrigued and want to know more, whereas a bland post without any real value will just be scrolled over.
4. See every project and event as an interesting content opportunity
Every new project you take on is an opportunity to leverage for interesting content. You can create Insta stories, mini-videos describing an exciting new client you are working with, do a behind-the-scenes series – the possibilities are endless if you plan well!
Events are also great sources of interesting content. From the run-up to the big day to the actual event and recon after, you can take your followers on an inspiring journey with even-based content.
5. Don't disregard valuable content that can be used in new and interesting ways
Repurposing popular content that did well is possible! Say, for instance, you did some posts about two new projects. You can create an Insta poll asking your followers which one was their favorite, or do a throwback Thursday post about a project you did and what you enjoyed most about it. You can even do a video highlight reel covering a month's worth of projects. The important thing is to keep it interesting and relevant to your target audience.
Another avenue for interesting content is reposting relevant, interesting interior design content from trusted sources such as your clients, business partners, or even a media outlet posting about a project that you did. Use this type of content sparingly though – you do not want your feed to be filled with so much content from other sources that your brand voice gets lost in it all.
6. Work with workflows
Workflows are not just part of your Instagram marketing strategy: it needs to become part of your mindset when creating interesting content. Content marketing workflows will help you to integrate social media and content into your usual working process. Using these tools, your social media content will not end up as an afterthought and you have always plenty of interesting content to share on Instagram.
Your workflows can, for instance, include general guidelines for pre-project photography, taking notes for future case studies, and reminders for getting testimonials from clients after a project is finished, to name a few. All of these will be opportunities to generate interesting content.
The easiest way to start with visual workflows is to visualize all your tasks. You can draw a simple diagram or a flowchart, create boards in Trello or write your own workflow guides in Google Drive documents. The important thing is to keep all the project guidelines and workflow guides handy, accessible, and easily visible when working. This way you are regularly reminded to keep them in mind and follow what you wrote in your workflow document.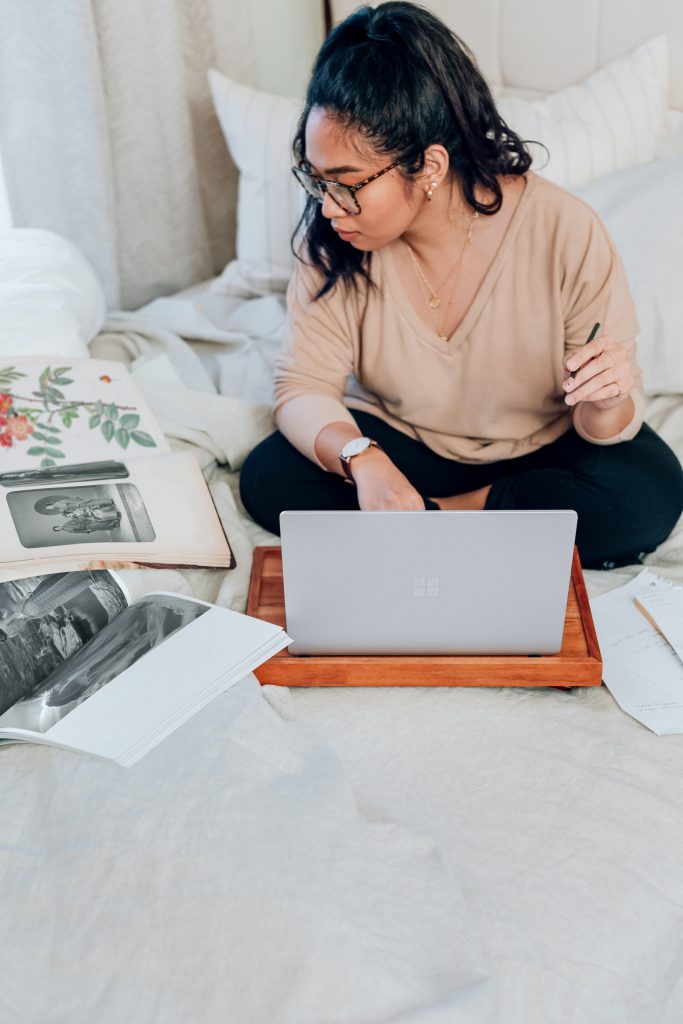 7. Last but not least: Review, analyze and adapt where needed
Even if you are doing your own social media posting and things are seemingly on the right track, you must do regular social media analytics checks and keep track of your organic content that performed well and those pieces that did not.
Doing these checks will help you determine whether you are crafting enough interesting content and where you can improve. Make your competitor research part of the process and review how your content's performance compares to theirs. Then, adapt your strategy where needed.
In conclusion
To keep your Instagram content interesting and relevant, your target audience needs to be at the heart of every piece are you creating. Always make it your goal to create content that matters to them and that resonates with them.
Image credits: Unsplash
We'd love to connect with you on Instagram – check out our page for more social media for designers inspiration. We look forward to inspiring your Instagram strategy!
Did you like this article? Save it on your Pinterest for later reference!