When it comes to having an appealing presence on social media, it doesn't get better than Instagram. This strong visual medium is the perfect platform for interior designers to showcase every unique selling point of their business: from the services they offer to the projects they have been part of and that they can showcase in their daily feed.
Chances are you might already have an Instagram profile in place with a follower base that you create content for. However, when it comes to social media, there is no such thing as resting on one's laurels. Even if you've done the groundwork of creating your profile and have a weekly flow of content, there is always room for improvement, especially when considering competitor activity and increasing social media algorithm challenges.
We have put together 5 of our favorite Instagram hacks that will help interior designers to stay on top of their game and to keep on building their online profile. These tactics are tried and tested and can be implemented right away.
Disclaimer: This blog post may contain affiliate links and we may earn a small commission when you click on the links or purchase paid products at no additional cost to you. We only recommend products and software we truly believe to be helpful for your business.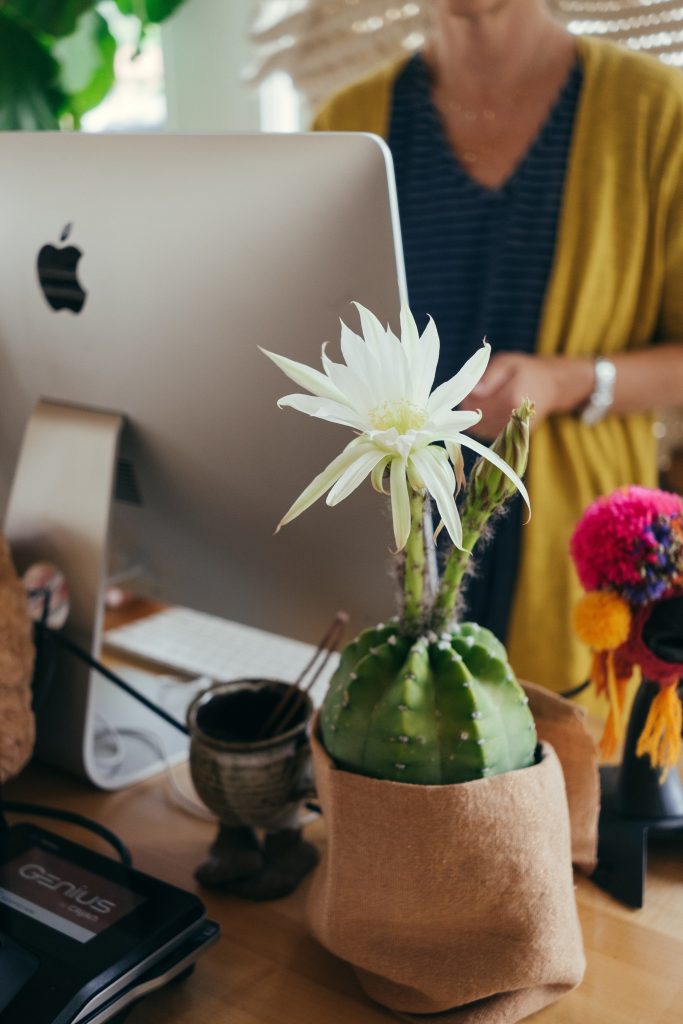 1. Make your Instagram bio more engaging
Have you ever heard someone talk about an "elevator pitch"? Your Instagram bio falls in this category too – it is your shop window where, in a short space of time, you get to introduce your business and your offering to hook people's interest. It is, after all, the first thing someone will read about your business when they happen to be on your profile page.
However, if your bio is uninteresting people won't care much for it. So, stand out from the crowd and write a positive description! Tell people who you are and what you do in clear and professional terms.
By the same token, do not let the 150 bio character count make you feel that your options for an amazing description are limited. Instead of just saying "Interior designer with years of experience. Contact me for a quote today" (which is a mere 72 characters) you can beef your bio up along the lines of "Inspiring interior decorating services. We get your style. Contact us today for a free discovery call."
If you get stuck with writing a good bio, it may be a good idea to invest in the services of a good copywriter to create copy for you to convey your unique message. Do keep in mind that there are a couple of non-negotiables that have to be visible in your Instagram bio. These include your business name (or your personal brand if you are promoting your business under your name), your services, the location where you operate (unless you are trading online), and a link to your website or other contact details.
There are some "nice to haves" for content, but these are truly optional add-ons, such as hashtags (which you can rather use in content) or the personal handles for your founders or partners (which will only be feasible if said persons have public accounts that are visible to the full Instagram community).
The bottom line is that your bio must stand out. Use active, engaging descriptions and relevant keywords and you will instantly have a solid bio in place to help position your unique offering.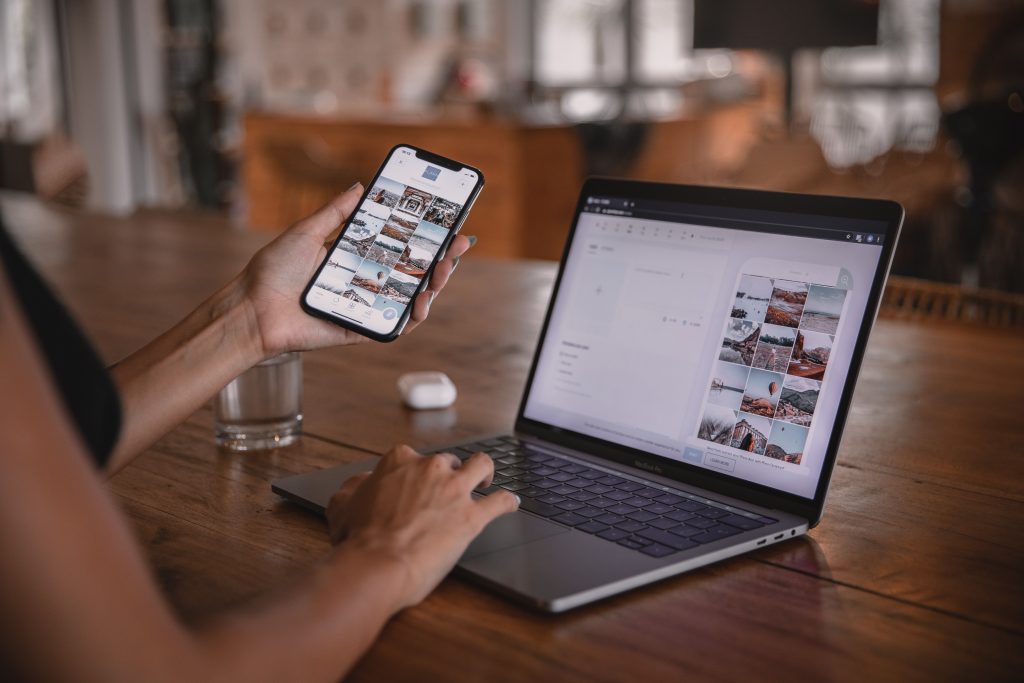 2. Use a better profile pic
Wanting to use a fun-loving, quirky profile pic for your personal account on Instagram is understandable: most people show their fun, engaging side on this platform and will have any type of image – from staring wistfully into the beyond or doing a funny pose, it shows a bit of personality too.
However, when it comes to promoting your interior design business or brand, you need a high-resolution professional profile image. This might go without saying but do have your profile photos taken by an expert photographer. Consider an environment that you designed or a neutral background as your backdrop, and choose an outfit that is neat and crisp. A good professional photographer should be able to advise you on what to wear and what backgrounds are suitable.
The exception to having your own image is if you are building an account for an online shop or if you want to promote a larger studio. Then it makes sense to use a different picture than the one showing you.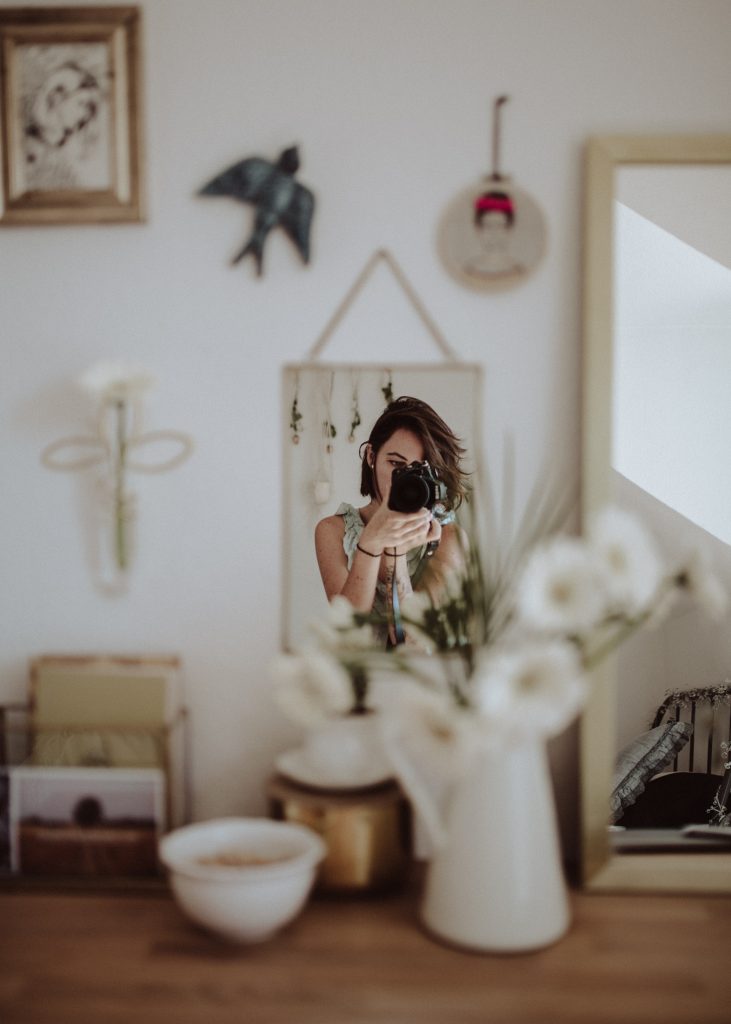 3. Use Calls to Action (CTAs) in your posts and links in your bio
Think for a moment about what goals you would like to achieve with your Instagram profile. It is a given that you would likely want to create awareness of your brand, but what are your other needs? Do you want to enable your target audience to get in touch with you via your profile, or do you need to inspire them to take a certain action, such as purchasing a service or product?
Purpose and intent are key elements when it comes to your Instagram bio and your post content. It gives a boost to your Instagram marketing strategy and helps you refine the content you generate.
Your bio, as a starting point, needs to have a clear Call to Action (CTA) as a sound-off at the end. When someone clicks on your profile and your bio is a basic, bland sentence with no real value or direction, you will likely not get any leads or interaction, However, say for instance you end your bio with a book your discovery call today type of CTA, your purpose is clear: there is an action that needs to be taken.
Post content should also always have a CTA included. Although website links in post copy are not clickable (and therefore not ideal to be used), you can still direct visitors to your profile page to the link in your bio. Whether you choose to have a link builder as your bio or your website, make it easy for your target audience to engage with you or to perform the action that you would like them to take. If you have an amazing blog article that you are promoting, you need to guide people with a good CTA to your profile link to enable them to access this content. Otherwise, they will simply click like and move on. So, give them a reason to swipe up and click.
4. Use automated scheduling to save time and to ensure you always have enough content ready
One of the biggest traps to fall into when curating business-focused content for Instagram is not having a system in place where you can create a beautiful flow between posts. Often, when strapped for time, it can become easy to play fast and loose with content and just churn out piece after piece.
This is where automation (and especially monthly content calendars) can become a game-changing feature of your Instagram profile. You can choose how your narrative will flow and you can create bespoke content that is on-brand and engaging. Then, when you start planning out your posts and scheduling them with a platform such as Planoly or Later, you will not be rushing from post to post to schedule, and you will have more time to engage with your target audience and build your business.
Consider pre-planned Insta story content ideas too. There are apps like Canva that contain pre-created templates that will allow you to create beautiful images that you can plan into your content calendar.
If you are wondering if scheduling and automating will make your Instagram look bland, rest assured that with careful planning it won't. You will have more time for ad-hoc posts too and for reposting content that you or your brand are mentioned in. It truly is a win-win situation!
5. Use hashtags as part of your Instagram marketing strategy
Using hashtags in your Instagram content can help your ideal target audience to discover your content. It can elevate your Instagram marketing strategy and possibly even grow your follower base. However, you must use them smartly and with purpose.
The best way to approach the use of hashtags in your post content is by investigating top and trending hashtags that are relevant to interior design content. There are several websites, such as Best Hashtags, that can help you with this by generating the trending or most often-used hashtags.
Also, it would not hurt to do some research on Instagram to see which hashtags your competitors are using – just be mindful not to copy and paste these, but rather use them as a guide to what top-performing Instagram profiles are using. Or, for an ultimate time-saving hack, just use our Hashtag Guide for interior designers which includes over 1500 hashtags.
You might also be wondering whether you should use hashtags in your bio too. The answer is quite simple: rather not if your brand or business is still relatively new. Established brands with thousands of Instagram followers will likely have signature hashtags that they use, so consider if there are other areas you should rather be focusing on for improvement.
If you would like an easy hashtag leg-up, have a look at our Hashtag Guide for Interior Designers.
Bonus tip: Switch to a Business or a Creator profile
If you have been using a personal Instagram account for your business, which many interior decorators sometimes do, you can perhaps now consider switching to a business or a creator account that comes with a host of benefits.
Besides advertising, the main benefit of a business or a creator account is analytics called Insights. With both types of accounts, you get a new Creator Studio dashboard where you can manage your posts, see analytics and manage your messages all in one place. You also get more available characters for your bio and you can add a direct link to your website to your bio too.
While with a business or a personal account, you have all your messages in one inbox, with a Creator account you get now three different folders – primary, general, and requests, which allow for better organized messaging.
You can also enable your target audience to contact you with your business or creator account with a contact button on your Instagram profile. With a creator account, you can choose to temporarily turn off this button if you need to.
Image credits: Unsplash
For more ideas how to improve your Instagram profile follow our Instagram page where we share social media tips every week.