Where do you go to find potential clients? Do you use Instagram exclusively as an engagement tool or have you explored other online and offline opportunities as well?
To grow your business, you need to always consider all avenues available that you can leverage for possible client relationships. Instagram is a great tool to find people to connect with, but you need to be visible in other areas to truly remain competitive. We have put together a guide of 3 alternative places that you can consider to find more clients.
1. Local events
Meeting and engaging with potential clients at events can be an exciting opportunity to introduce them to your business and services. More often than not, people are more relaxed at events and open to conversations and mingling – which is the perfect opportunity for you to strike up a conversation when the time is right.
However, to make the most of networking at events you need to cover all your bases. Preparation before any event is key to impressing potential clients. Business cards are a given – even in our digitally enabled world, giving someone your business card is still less intrusive than typing your number into someone's mobile phone. Not to mention confidence: you need to be ready to market your business and shine!
Furthermore, you need to make a mental checklist of potential questions that you could be asked at the event, in terms of services, successes, or even recent developments in the interior design realm and what your thoughts are on these. These questions could be good conversation starters too: they are opportunities to find common ground and interests. A word of caution though: remember that all conversations should be framed around your potential clients. Ask them about themselves and their interests and be careful to not make the conversation about you and you alone.
When you arrive at any event, it is also a good idea to have a quick chat with the event organizer about the guests they are hosting. Make sure you know who the most high-profile guests are – if these types of guests are your target audience, you need to ensure you can make a good impression from the start.
2. Facebook groups
If Facebook is another avenue you would like to explore to potentially find new clients, two of your best options to make the most of this platform is to either start a Facebook group or to join relevant, existing ones (like ours that we created for interior designers!).
The benefits of creating your own group
If you choose to create a Facebook group for your brand, it will provide the ultimate opportunity to establish a digital community and find potential clients. Growing this community will take time, but the value it will add to your overall social media marketing strategy will be worth your efforts. Your group can serve as a forum for like-minded interior design members and a place where you forge new relationships. Be sure to optimize your group title and its content with typical keywords your target client audience would be searching for.
How to make the most of joining Facebook groups
If, on the other hand, you have time constraints and can only focus your strategy on one social media platform, you could join local Facebook groups and be active there as a participant. However, you still need to make time to engage in these groups and to "sell" your brand by creating awareness of your brand and offering tips and advice when people ask for references. Always frame your engagements in groups as an expert providing solutions or insights – as tempting as it is, try to refrain from posting frivolous comments or memes. Rather stick to a profile that is relatable yet professional.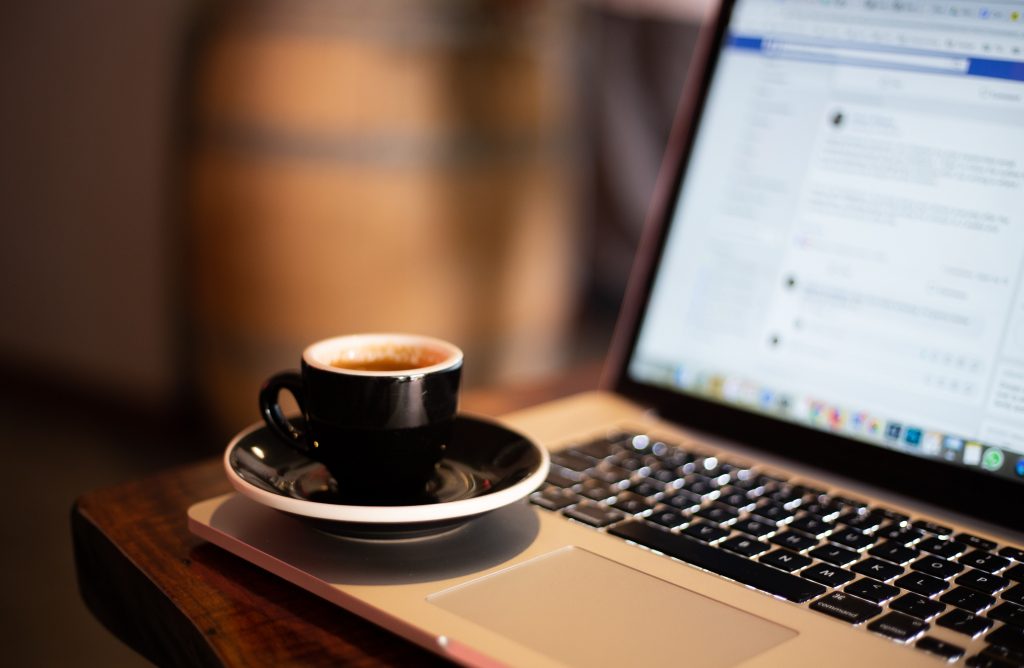 3. Houzz
Houzz.com is a beautiful online platform where potential clients who are busy with the home renovation can connect with home professionals. This website offers interior designers the opportunity to market their services to the Houzz community and gain potential business.
To make the most of this amazing platform, you can become part of Houzz Pro, which offers several digital perks. These include an easy-to-navigate dashboard, targeted advertising initiatives, innovative technology, and the opportunity to turn leads into clients.
You will also be able to get individual insights that will give a good indication of the content potential clients are responding to. So, make your move and make your voice heard on this platform too!
In conclusion
Growing your client base needn't feel like an endless track run. Set your goals, choose your platforms or events and put your strategy in place to reap the rewards of successful engagements.
Image credits: Unsplash
Be sure to connect with us on Instagram where we share weekly insights and tips for interior design professionals.
Did you like this article? Save it on Pinterest for later reference!