When it comes to showcasing interior design content on social media, using the right tools can transform your Instagram profile, much like using the right designing software to help you plan and bring your clients' homes to life.
In this blog post, we are sharing our favorites for creating Instagram content, planning, and scheduling posts, automation tools and even checking your analytics so you can make informed decisions when adjusting your content strategy.
Disclaimer: This blog post may contain affiliate links and we may earn a small commission when you click on the links or purchase paid products at no additional cost to you. We only recommend products and software we truly believe to be helpful for your business.
Why choose Instagram to promote your home decor business?
Instagram is not only a powerful, visual medium where you can create interest with beautiful visuals of your projects and decor items, but it is also a more personal space where you can connect with your followers and potential new clients.
Here are some reasons why you should make Instagram your primary social media platform:
Creating credibility and trust by delivering valuable content and showcasing your design expertise
Driving client leads for your interior design business
Building brand awareness and reaching new audiences
Networking and brand collaboration opportunities
Now, these might sound great, but achieving these goals can be challenging without the right tools.
There are plenty of tools when it comes to every aspect of Instagram marketing, but how do you know which ones to choose?
Over the years, we've tried numerous tools, and below, we've narrowed them down to the favorites that we consistently rely on and highly recommend.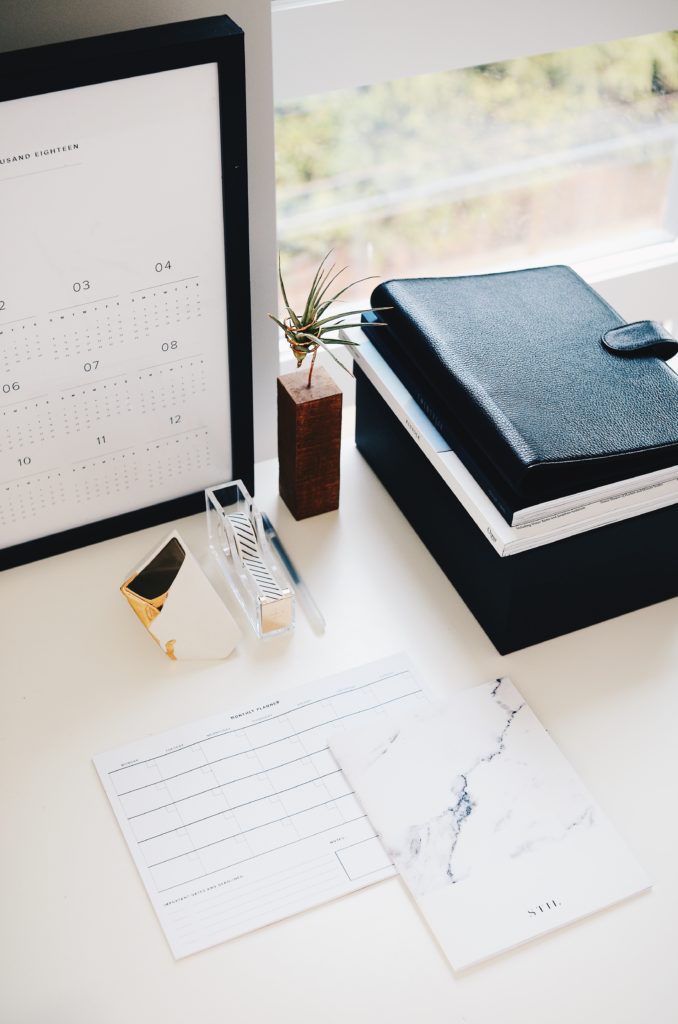 Content creation
InShot is a video editing app with a wide range of features specifically designed for creating engaging and professional-looking Reels on Instagram. You can trim or split your videos, merge your clips, or even change their speeds.
If you are feeling even more creative, you can add stickers and text, filters, or some of the free vlog music that the app offers. You can also add original audio with your own music and voiceovers.
InShot also makes it easy to add captions and subtitles to your videos so that your Reels can be engaging even when the viewers have the volume down. After you're done editing, you can reuse your Reels created in InShot for other platforms like TikTok, Pinterest, or YouTube, reaching additional audiences with no extra work.
Canva is possibly our most often used software for anything graphic design related. Not only can you create incredible visuals with just a couple of clicks using pre-made templates, but also use Canva's vast library of stock photos, stickers, text, and other graphic design elements.
You can also adapt your visuals to match your brand colors and resize your graphics to suit multiple content formats, collaborate on projects with team members, and even schedule your finished designs to Instagram directly from Canva.
Unfold for beautiful, eye-catching Stories
Unfold from Squarespace is a great tool if you are looking to create beautiful Stories. This photo editing app works on iOS and Android and has hundreds of templates to use, as well as filters and effects to make your Stories pop. Plus, it can even help you create your own bio site that you can link to in your bio.
Pexels and Unsplash for high-resolution stock photos
Stock image sites can provide you with great additional imagery if you are lacking a certain type of visual in your portfolio or if you are a new interior designer with not many projects under your belt.
You can use high-resolution stock images in so many ways, from mood boards and backgrounds to image overlays and design inspiration visuals, to name but a few. Both, Pexels and Unsplash offer heaps of beautiful, royalty-free photos, and Pexels even has a range of free stock videos that can be perfect for creating Reels.
If you want a little more exclusivity in terms of stock content, you can check out Unsplash+, which charges a small monthly fee and gives access to more images plus extra legal protection.
Planning and scheduling Instagram content
Stop those typos in their tracks before they appear on your feed! Grammarly helps you to ensure there are no errors in your captions and that your writing style and tone of voice remain consistent throughout your written communication.
As an AI-powered writing assistant, it can also give you suggestions to improve your writing and detect plagiarism.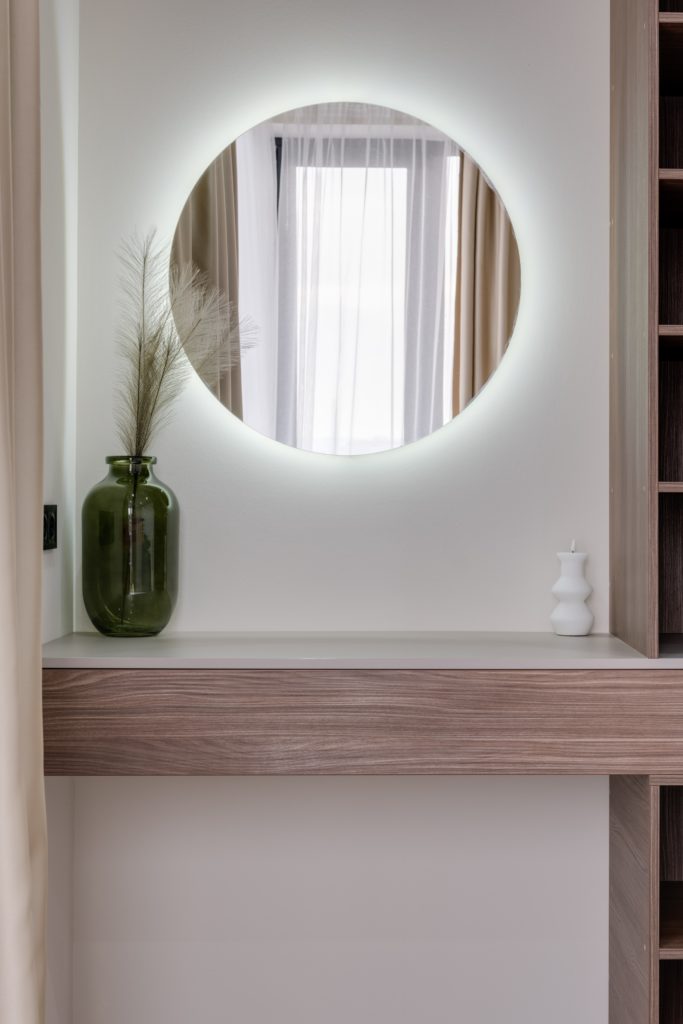 Planoly and Later for scheduling posts
Scheduling apps are a must if you don't want to spend every day posting your Instagram content manually. Planoly and Later are two of our favorite platforms to use for planning content in advance – you can use them both, on desktop and mobile, plus they are super-easy to use too.
Both of these are visual schedulers, meaning you can easily plan your content using the drag-and-drop function, and you can see what your posts will actually look like in the grid when published on your feed.
Later also offers a customizable link-nesting feature in their paid plan, while Planoly has a handy function for using hashtag sets if you go pro.
Other apps and tools to elevate your Instagram strategy
Linktree for multiple links in bio
Getting tired of telling people to visit the link in your bio, but you have no idea if they will find the right pages when they click?
With a Linktree link in your bio, you can curate an easy-to-follow list of links that people can click through. These might include a link to your portfolio, links to downloadable content, a booking form link, or other specific pages.
Just ensure that you keep your links updated – for instance, if you are posting regular blog links, you could consider deleting the older ones as you refresh your content.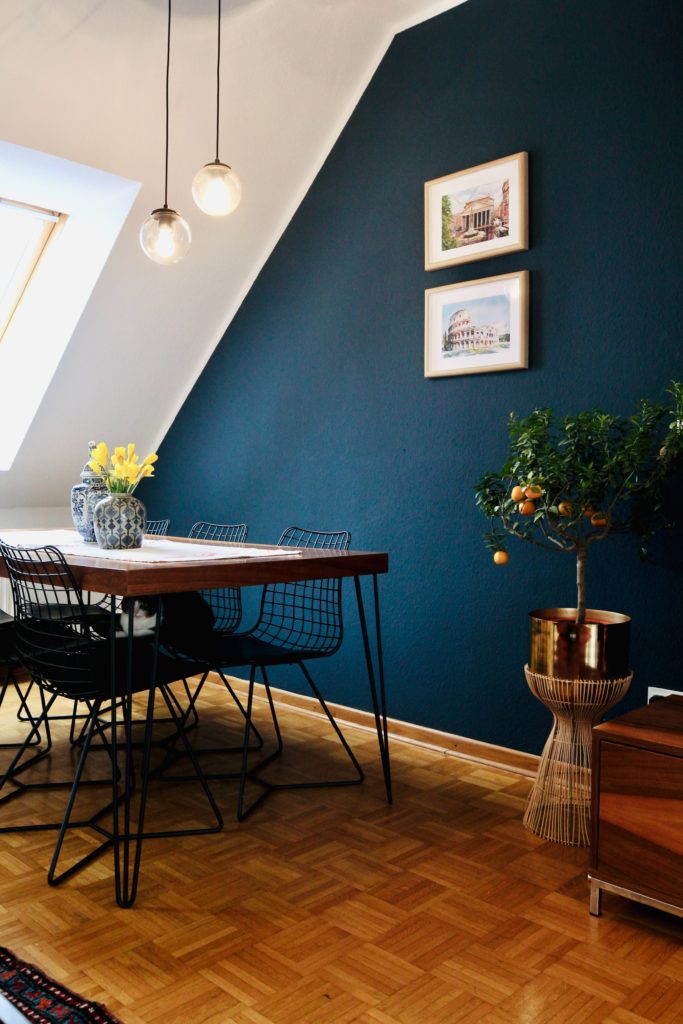 Instagram Insights for analytics
Your analytics can reveal a lot about how your posts are doing and which ones are proving to be the most popular or driving client leads for your design business.
Make time to check your analytics regularly to see how your content is doing, which posts resonated with your audience, and what could be improved. How often you review your data will, of course, depend on your capacity, but do not try to stretch it to longer than at least once a month so you can make adjustments quickly.
Manychat for automating DM responses
Manychat allows you to create conversational flows to automate your DM conversations and even collect subscriber emails directly on Instagram. Whether it's responding to client inquiries, booking a discovery call, or sending a freebie after subscribing someone to your newsletter, Manychat is like a virtual assistant that does all of this for you in your DMs while you focus on other things.
Manychat's visual chatbot builder is intuitive to use and requires zero coding skills so anyone can use it – all you need to start is an Instagram and a Facebook account.
Using chatGPT to create social media content for interior design businesses
It's no secret that chatGPT and other AI tools have made big waves when it comes to content creation. Being able to enter prompts and get an instant copy according to what you ask for certainly can help you save time.
And not only that – it can help you generate hashtags and even come up with interior design topics if you are stuck for content ideas.
However, if you choose to use chatGPT to create your Instagram posts, you need to be mindful of the limitations of AI tools.
For instance: AI content often has a lot of copy repeats and could lack depth. If you ask it to create captions on kitchen renovations, you will likely get a lot of similar content that doesn't go very deep or doesn't feel like written by an expert who has worked in the industry for many years.
Also, you will need to check facts to ensure your information is correct as chatGPT can only repeat sources it found elsewhere, without any guarantee that its data are factually correct.
For these reasons, we recommend using AI-generated content as a base that needs to be edited and improved rather than just as is. After all, your goal should be to always sound authentic and be on-brand, rather than generic.
Instagram marketing tips for interior designers and home stagers
Now that you have your list of tools, you might be wondering: How do I actually use them to grow my following and attract potential clients?
No worries designer, we've got you covered! We've put together a list of tips to help ensure your success in the long run. Plus, they will help you stay on track and maintain momentum, even beyond the initial excitement of trying out a new app.
Know what your strategy is
Having a clear and well-defined strategy is absolutely essential, regardless of your Instagram goals. It's not enough to simply have the right tools; you need to understand how they fit into your overall goals and objectives.
When it comes to Instagram content, it's crucial to have a clear understanding of what you want your content to accomplish. Are you aiming to boost brand awareness, drive more website traffic, generate leads, or showcase your portfolio? By clearly defining your goals, you can determine the most appropriate approach to take and assess whether your content is effectively achieving those goals.
Keep your target audience in mind
While you may have stunning interior design images in your portfolio, if your content doesn't strike a chord with your ideal client, sharing it could end up being a waste of your time.
Take into consideration the themes that your ideal clients are interested in, such as home renovations or specific design styles. Also, consider which types of content would be most engaging for the type of client you wish to attract. Will fun and light-hearted Reels do the trick, or perhaps information-packed carousels, or simply showcasing beautiful project images?
Understanding the audience you want to appeal to reduces guesswork and allows you to focus on creating content that delivers tangible results.
Plan your content in advance
Being consistent on Instagram involves more than just posting on the go. By maintaining a content calendar and scheduling ahead, you can free up time to engage with your followers or respond to DMs – all the little things that play a role when building trust and fostering closer relationships on Instagram.
When planning content, incorporate significant events and occasions into your calendar – think of seasonal topics like spring and winter decor tips, acknowledge widely celebrated holidays such as Valentine's Day or Mother's Day, and plan for special promotions like flash sales or discounts during Black Friday.
Batch create your content
Rather than creating posts every day, it's more efficient to set aside dedicated time slots to batch your content. This applies to both creating your visuals and writing captions.
Batching content offers several advantages. Firstly, it enables you to consistently post since you always have pre-prepared content at hand. It also ensures that your posts align with your brand since you can focus on being intentional when working on one task at a time.
Use Instagram analytics to find out the best times to post
Posting when the majority of your audience is active online increases the likelihood of people engaging with your posts. The more engagement your content receives, the more valuable it is deemed by the algorithm. So, it does pay off to be strategic about your posting times.
You can discover the most popular posting times in Instagram Insights, along with a wealth of other helpful data about your reach and engagement rate.
Speaking of analytics, here's an additional tip: When evaluating Instagram metrics, don't just focus on likes. Pay attention to engagement metrics such as the number of saves or how many times someone tapped on your profile after seeing your content. You want to see whether your content is prompting your audience to take further action and inspiring conversions, rather than just tallying the number of people who liked your post and continued scrolling through their feeds.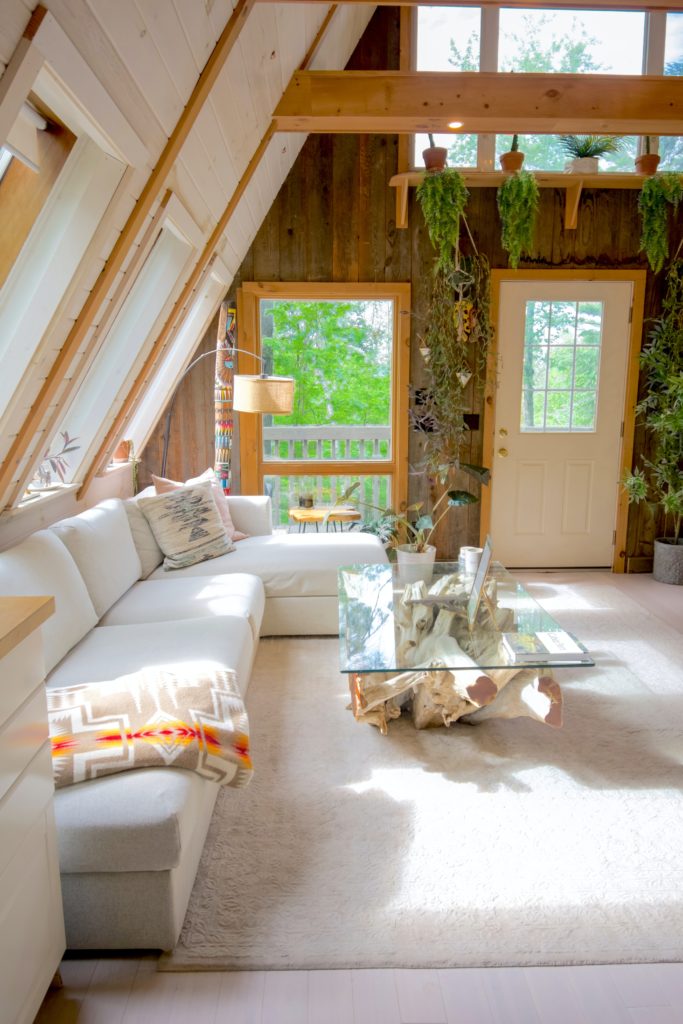 Schedule regular sessions to engage with other Instagram users and check/respond to your DMs
Engaging with others on Instagram is incredibly important, as both the amount of engagement you give and receive has an impact on how the algorithm perceives your profile.
For example, it's a great practice to greet your new followers by reaching out to them, making them feel welcomed right from the start. Also, strive to respond to all comments and direct messages in a timely manner. While responding later is better than not responding at all, the timeliness of your interactions does matter to the algorithm!
Use targeted, relevant Instagram hashtags
Hashtags remain a great way how to get your content in front of new audiences on Instagram. Whether you prefer to include hashtags at the end of your caption or in a separate comment, choose hashtags that are relevant to your ideal client, rather than solely focusing on what's currently trending.
Also, make sure that your hashtags always align with the content you're posting. By creating groups of hashtags that include a mix of popular and niche ones, you can ensure you cover all your bases. If you need help, our Hashtag guide for interior designers was created for this exact purpose.
Final thoughts on Instagram tools for interior designers and home decorators
Using the right tools can elevate your content marketing strategy and help you craft compelling Instagram content that engages your ideal clients and generates leads.
Some of our suggestions may resonate with you right away, while others may not be the best fit for you. No need to push yourself – experiment with different tools and platforms to determine which ones best suit your needs and preferences.
For more guidance on how to improve your Instagram strategy, check out our Instagram course for interior designers.