When it comes to interior design content ideas for Instagram, there are many content formats that you can use to make your home decor business stand out.
From static posts and multiple picture carousels to fun Reels and Insta stories, there are several options that you can incorporate into your interior design content marketing strategy.
Stories, especially, can bump up your engagement and, together with direct messages, work best for converting followers into paying clients. The reason for this is that they have that timely aspect where followers can be immediately alerted when a new story is up and they are more likely to engage when you use the engagement tools that stories offer.
This blog post will look at how you can use Story templates to promote your interior design business and get new client leads.
Disclaimer: This blog post may contain affiliate links and we may earn a small commission when you click on the links or purchase paid products at no additional cost to you. We only recommend products and software we truly believe to be helpful for your business.
Instagram Stories for interior designers
You can use your Stories for polls, voting, Q&As, countdowns, or behind the scenes. You can also add that bit of fun to your Stories content with stickers and fun fonts, engaging easily with your regular followers in a laid-back yet effective way.
To truly optimize your Stories experience – for both yourself and your followers – using Story templates is a great productivity hack to consider. The fact is that everyone is already using Stories, but with templates, you will spend less time on creating them, they can look more polished, and increase the chance of converting your followers into clients.
Plus, you can easier keep your branding and designs consistent, which makes it easier for your social media followers to easily and quickly recognize your style.
And above all: using templates is so easy to do! You can create beautiful mood boards, this and that type of posts, and more.
Ready to create eye-catching Stories? Read on for some ideas that you can create using Story templates.
Tips for using Instagram Story templates
There are plenty of Instagram Story ideas for interior designers out there. Here are some more tips for things to keep in mind when using Instagram Story templates:
Remember that you can use stock photos for your Stories, just like you would for your static or video posts. Follow the same rules as you would for your post content: use these visuals for backgrounds, or to supplement your photo bank and use them in mood boards. Do try though, to not overuse your stock content – always make your own authentic pictures from interior design projects your primary source.
Use content creation tools to bring your Instagram Stories to life. There is no need to create everything from scratch, plus with templates, the more consistent your content is, the better!
Include your Instagram Stories in your content planning strategy and use content planning tools that, together with your templates, will save you time.
Keep a consistent tone throughout your Stories' flow of content – use those templates that fit your brand, fonts, and colors. With Story templates, you can create content that is authentic to your own brand – no more copy and paste, plus you can consider adding your logo as well.
What are some good things that interior designers can put on their Instagram stories?
Showcase past client projects in Stories
Past projects are great to show your followers what you can do. Whether you share new project reveals or do before and after Stories, templates will help you keep the branding cohesive and make sure you show up consistently on your Stories.
This or that stories for engagement
Want to grab attention with content that asks to be engaged with? This or that templates can quickly and easily be updated – which means if you like this format and want to use it once a week or twice a month, your templates are always ready to be used.
Share big news and special announcements in Story format
Won a design award? Moving to a new office? Achieved a noteworthy number of followers? Get those timely news snippets out fast with appropriate Story templates! Simply slot in your news, finish your designs and press publish!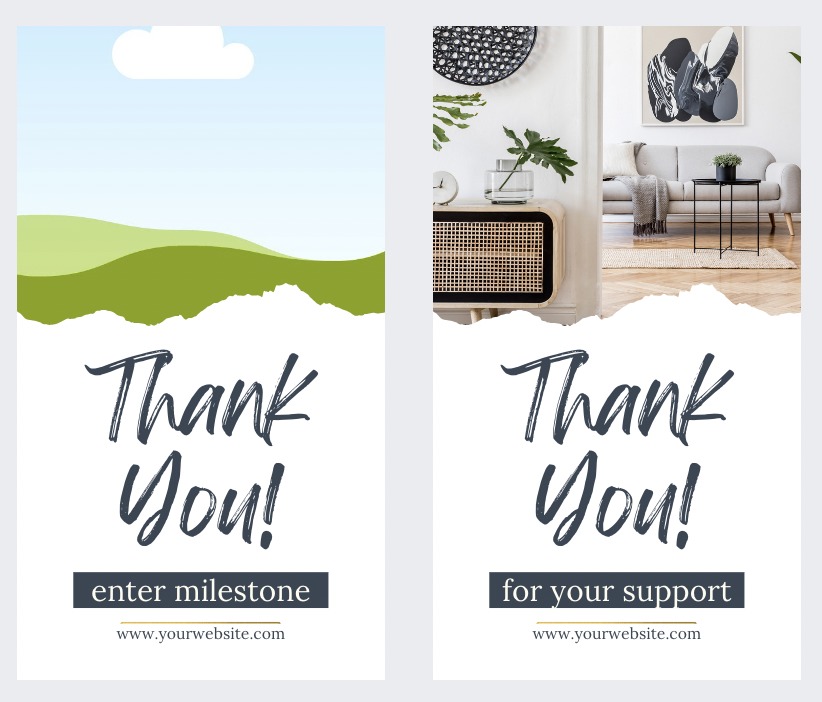 Introduce your team or highlight milestones in your Stories
Got a new team member or simply want to post content to appreciate your team? Celebrating another year of being in business? Showcase your team in all its glory with meet-the-team templates and help your followers get to know your brand better.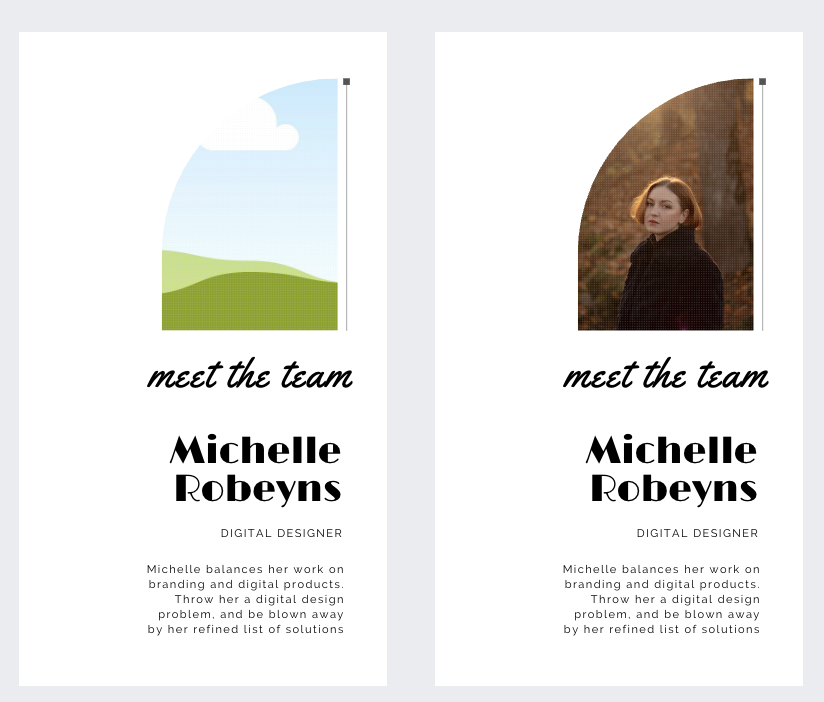 Share evergreen content such as design tips and styling advice
Want to create content that will solve your target audience's pain points? With design tips Story templates, you can quickly create your interior design tips and hacks content and simply post as scheduled!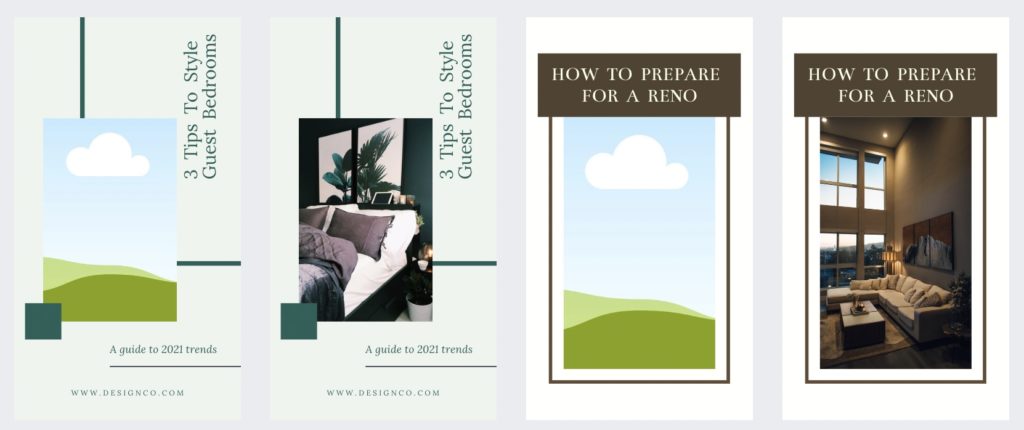 Explain your design process in your stories
Explaining how you work as an interior designer will help your followers gain trust in your design process and your business. Templates will help you make every piece featuring your work sleek, seamless, and professional.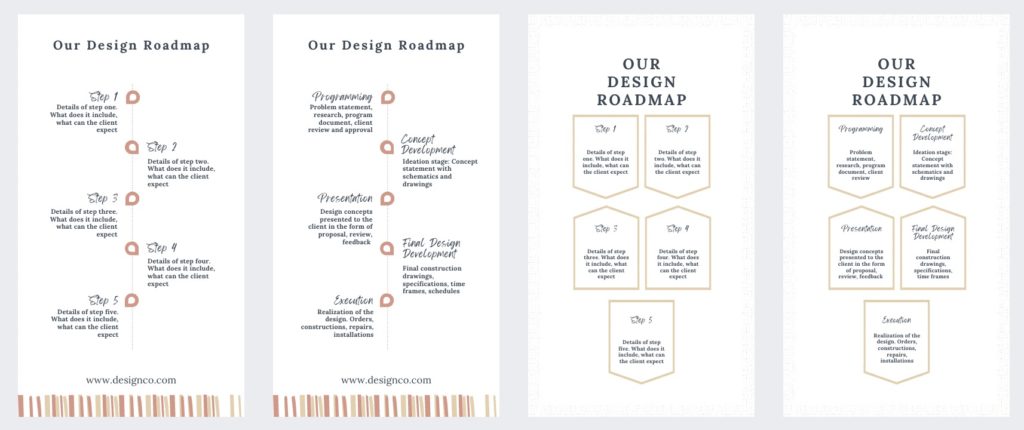 Mood board stories to inspire your followers
That fresh burst of inspiration that so many interior design enthusiasts crave? Make it part of your Instagram Stories strategy with mood board templates – simply add your themed visuals for maximum impact!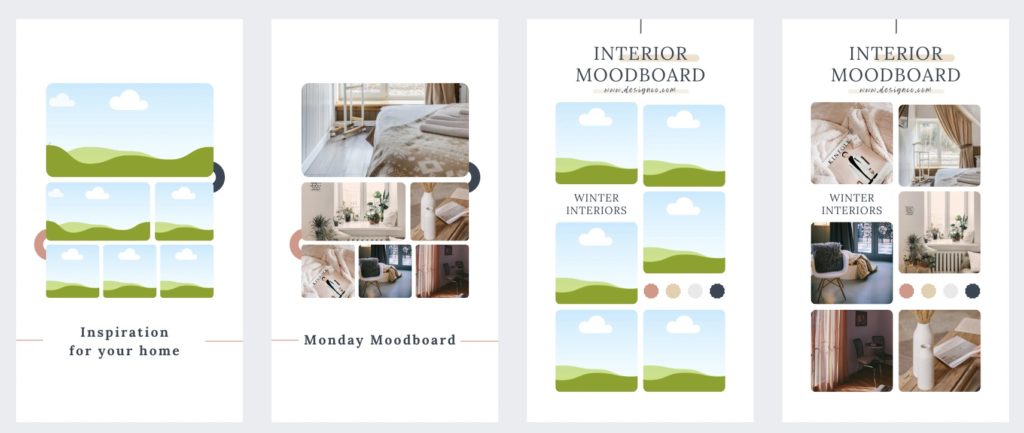 Giveaways Stories and freebies
Let's be honest: the last thing we want when arranging giveaways or special freebies is for our content to get lost in the algorithm! Luckily, when using templates, you can easily create your interior design Stories that will stand out on your followers' feeds and get the news in front of the right audiences.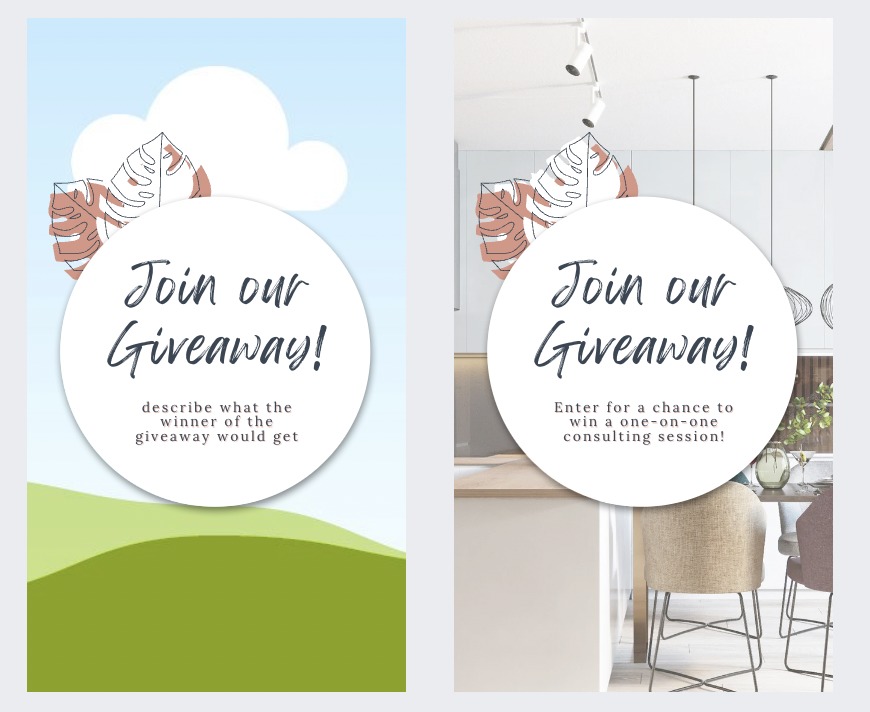 Home decor game stories and challenges
Think Insta Stories are only for news bits? Think again! You can create fun games and challenges, such as interior design bingo or a home decor word search, to entertain your followers and increase your engagement. The higher the engagement on your Stories, the higher up you'll move in your followers' feeds!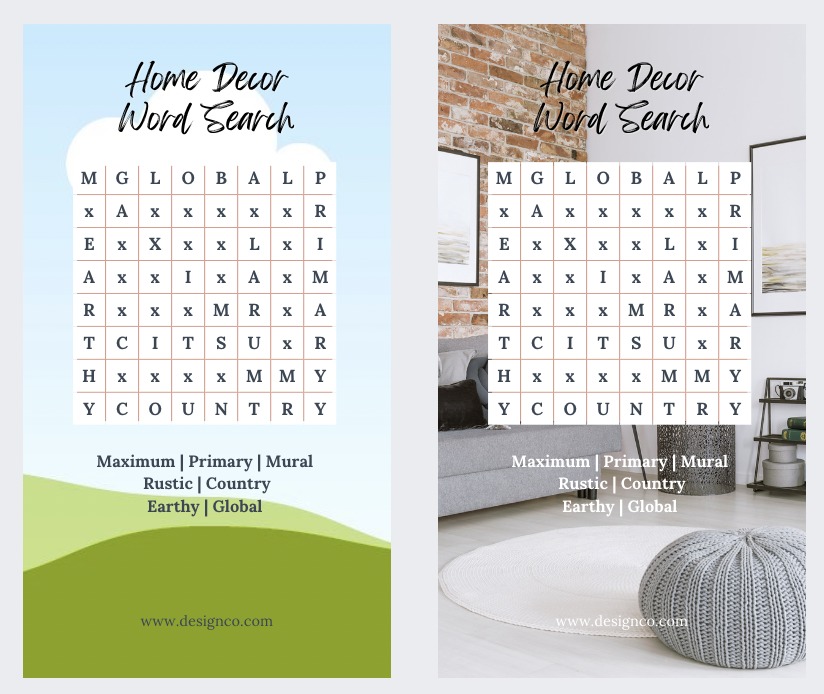 Home decor terms and design concept stories
A big part of interior design content strategy is adding value for your ideal clients. That includes making them familiar with specific design terms or concepts that they might often grapple with. Use specially designed Story templates for design terms so your audience will feel more confident as they build their knowledge (with your assistance) of interior design concepts you work with.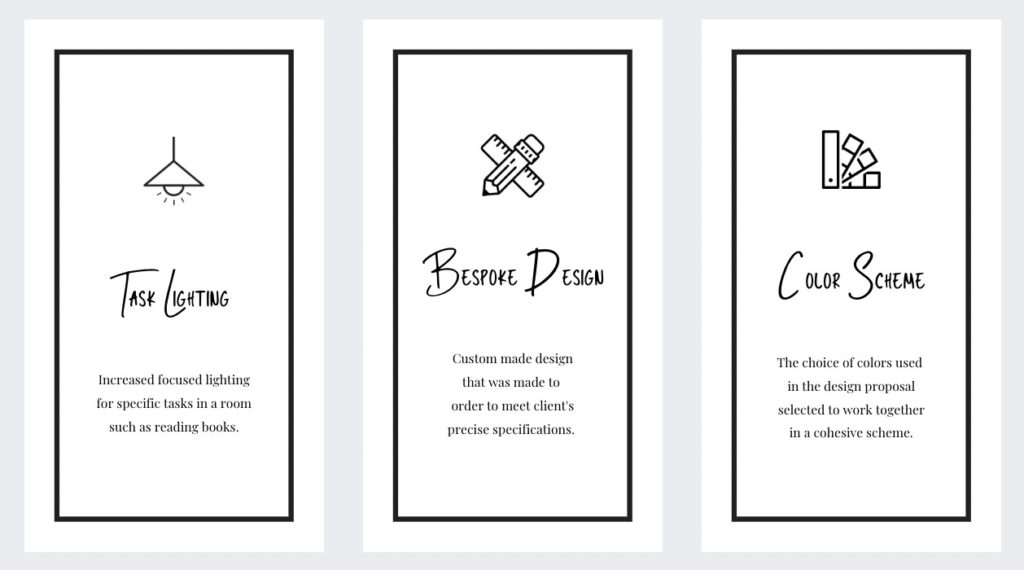 Client testimonial stories from your interior design projects
Want to ensure that you can share great reviews that always display neatly and that are clearly on brand? Using Story templates for testimonials will keep your content consistent. Plus, they make it easier for your readers to associate with the tone and personality of your home decor business.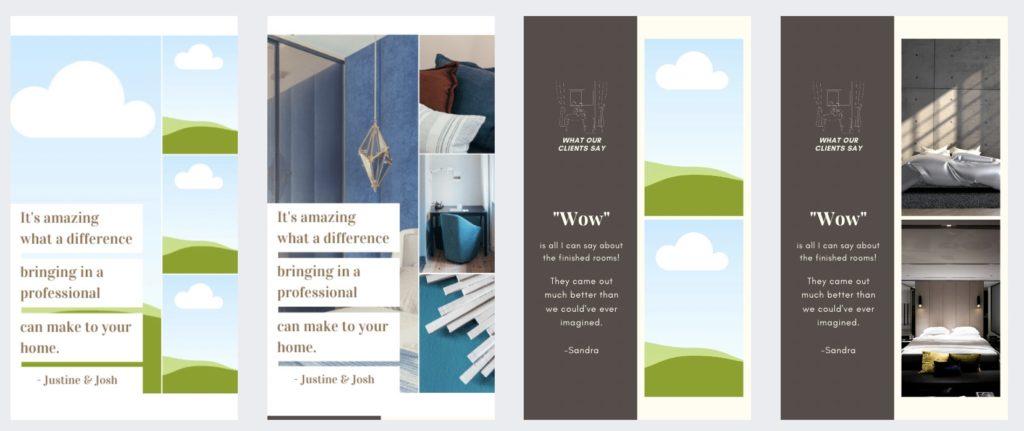 Inspiring home decor quote stories
Beautiful graphics with inspirational quotes are the perfect addition to your content strategy. Your followers are looking to you for design motivation, so give them what they want! Templates with quotes are easy to edit and post without spending hours creating Story graphics from scratch.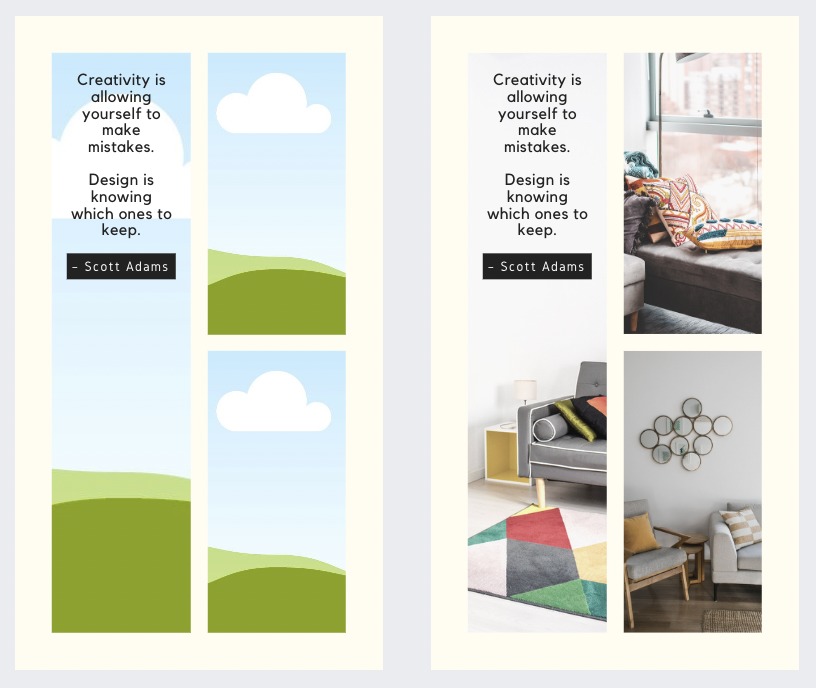 Seasonal stories
With seasonal stories, you can tap into current events, holidays and special occasions. Spring styling tips or a mantle decorating tutorial for Christmas are topics that you can use to create a variety of content, including catchy Stories.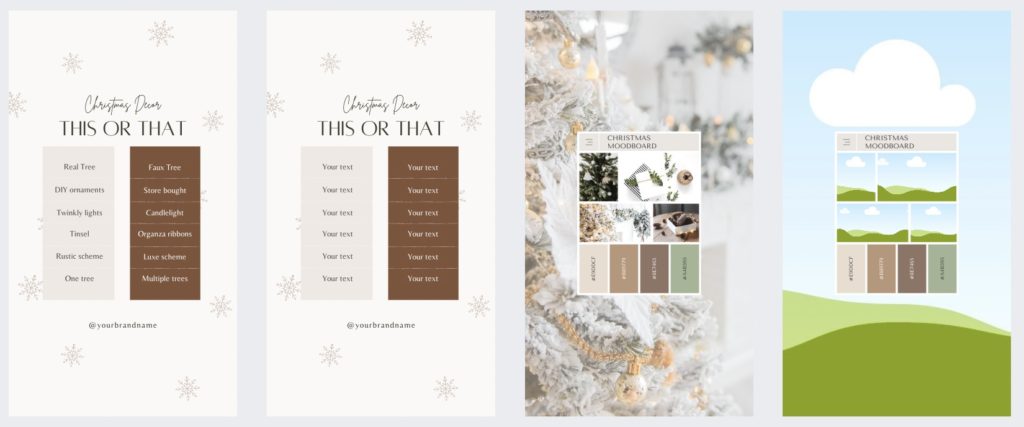 Liked these tips? Be sure to follow us on Instagram and join our Facebook group for more interior design social media inspiration – see it as your weekly check-in with us!