If you are an interior designer, social media provide opportunities to achieve so many goals for your business – creating brand awareness, building trust in your designing skills, finding networking and collaboration opportunities, and, of course, attracting client leads.
As one of the most popular social media platforms, Facebook is one of the options available that you can use to connect with your ideal clients.
In this blog post, we'll delve into how Facebook sets itself apart from other social media platforms and how you can leverage it to grow your business and attract interior design clients.
Disclaimer: This blog post may contain affiliate links and we may earn a small commission when you click on the links or purchase paid products at no additional cost to you. We only recommend products and software we truly believe to be helpful for your business.
Facebook fundamentals
Facebook has a BIG audience – in fact, 1.62 billion users per day on average and you can reach almost 2.11 billion users with Facebook Ads if you choose to go down the route of paid reach.
Since its inception, Facebook has transformed from a college social networking platform to a solid marketing tool that powers all kinds of businesses all over the world.
In its essence, Facebook combines the main features of all the other major social media platforms – the visual aspect with its photo and video content, networking possibilities, and also the option to share written content and instant messaging.
Differences between Facebook groups and Facebook pages
When it comes to promoting your interior design business on Facebook, you have two options to consider: pages and groups.
Facebook pages are typically used to share information about brands, businesses, celebrities, not-for-profit organizations, political parties, and more. You will encounter a variety of content formats on Facebook pages, such as static posts, videos, and even Reels.
Now, if you decide to use a Facebook page to promote your business, you may experience a decrease in organic reach, and you will likely have to factor in paid advertising and boosting your posts to reach a wider audience.
This doesn't mean you should completely avoid having a Facebook page – if you're already active on Instagram, you can set up automatic reposting on your Facebook page to extend your social media reach without putting in too much extra effort.
That said, you might also want to explore interior design-oriented Facebook groups as an alternative to building a following on your Facebook page.
Now, there's no hard and fast rule against having both a page and a group on Facebook. In fact, if you're interested in setting up your own Facebook group, having a business page might be a prerequisite.
Many interior design businesses incorporate Facebook pages into their marketing strategies to raise brand awareness, as well as generate traffic to their websites, and make their target audiences aware of the services that they offer.
However, Facebook groups take things a step further by fostering a sense of community where you can connect with other interior design professionals as well as people looking to hire home decor experts.
When it comes to your Facebook marketing strategy, there are several types of groups you can choose, depending on their focus and privacy settings.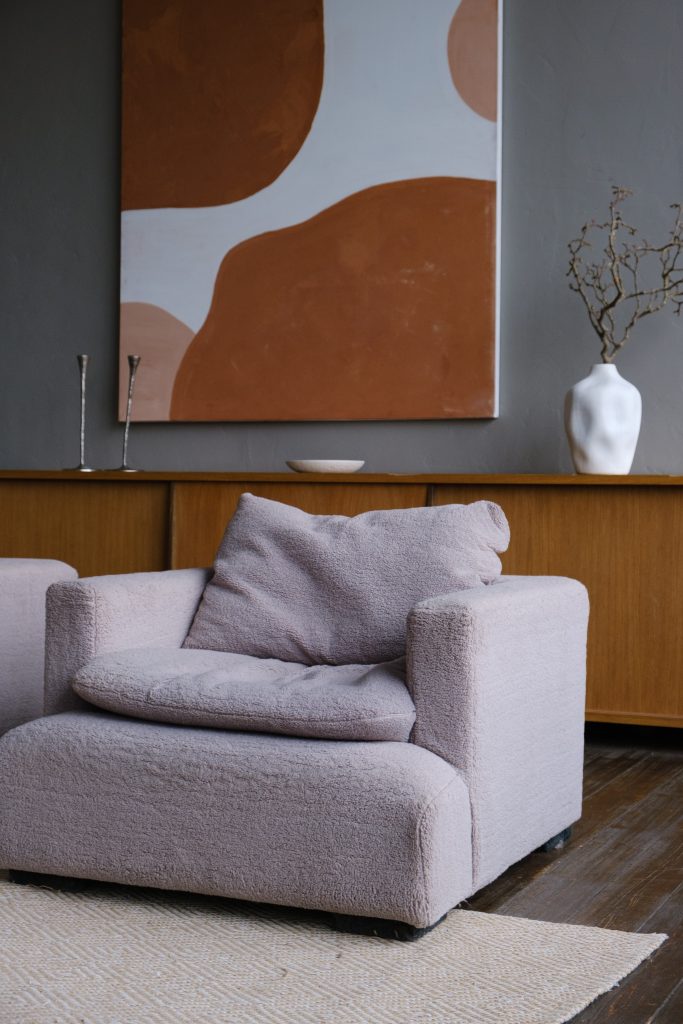 Industry-oriented and interest-based Facebook groups
Industry-oriented and interest-based Facebook groups hold great appeal as they bring together people from specific industries or those interested in particular topics (such as interior designers or home stagers) and can offer exclusive content, such as events or downloadable resources.
In the case of interior design groups, you might find lists of recommended suppliers, budget spreadsheets, and other project-related documents shared among other group resources.
In essence, an interest-based Facebook group provides an opportunity to build your own community where members can engage in discussions, exchange knowledge, and share relevant experiences with one another.
Local/Neighborhood groups
Local and neighborhood groups on Facebook serve as virtual gathering places for people from specific geographical areas, allowing them to meet with others, share news, and provide recommendations for local businesses and service providers.
Recommendations for local businesses and service providers are commonly sought and shared within these kinds of groups, making it a valuable resource for finding trusted services nearby. Whether it's a reliable painter, a trustworthy contractor, or a top-notch designer, fellow members can provide personal insights and feedback, making it easier to make informed decisions.
By actively participating in these groups, you can establish a meaningful connection to your brand and gain visibility within your local community.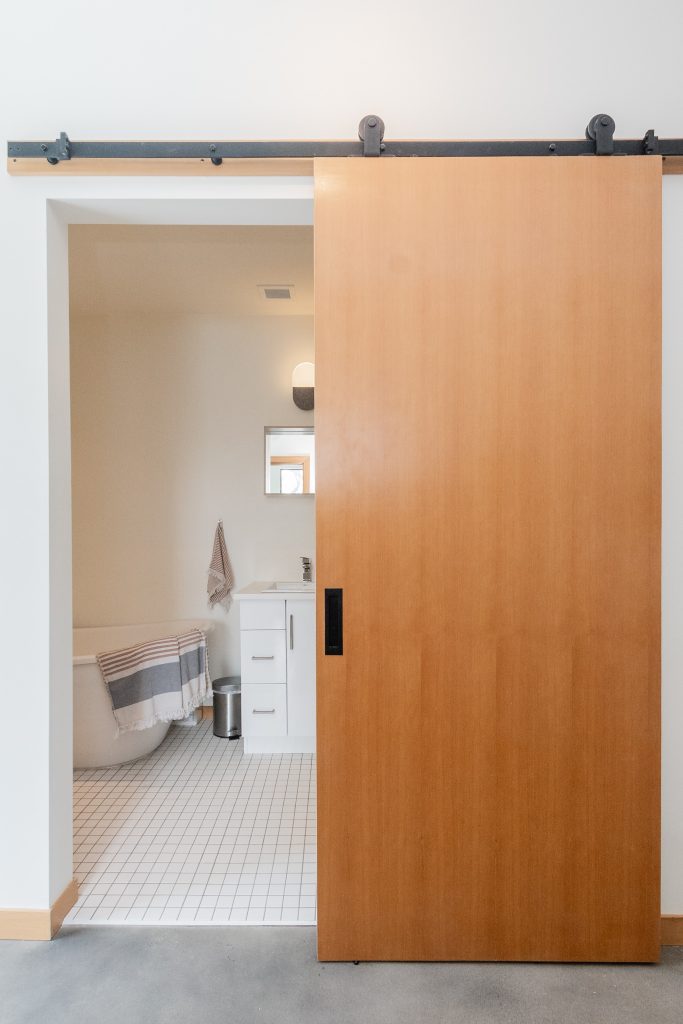 Types of Facebook groups by access and privacy
When it comes to privacy and access, there are three types of groups you might come across.
Public groups
Public groups are exactly as they sound – anyone can visit and view them. Due to the lack of exclusivity, these groups may attract a lot of spam since they are often not highly moderated.
Closed groups
These groups can be found using the Facebook search bar, but unless you're a member, you can't view their content or participate in discussions.
To become a member of a closed group, you either need to request access or be invited by an existing group member. Once approved, you become part of the group community, gaining access to group content and the ability to post and engage in conversations.
Secret groups
Secret Facebook groups are even more private and cannot be found through searches. You need a direct link or an invitation from an existing member to join.
Like closed groups, only members can view the content within these communities. Secret groups can be ideal for specific scenarios, let's say you created an interior design course and need an online space exclusively for your students' access.
Creating your own Facebook group versus engaging in existing groups: The pros and cons
So, should you go ahead and create your own Facebook group, or should you focus more on engaging in existing groups?
Being a mere member in comparison to having your own interior design group offers significantly different experiences. As a member, you won't have much control or influence, but with your own Facebook group, you can establish a unique community and have full control over the content.
On the flip side, being a group member requires less time investment in general, but to make a name for yourself within the community and become an expert in your field, you'll need to actively and regularly contribute.
If you're considering creating your own group, it's a good idea to join a couple of well-run groups first. This will give you a feel for how group communities work, what encourages engagement and participation from members, and what potential issues may arise, such as insufficient moderation, conflicts of interests, or lack of participation.
Pros of creating your own interior design group:
Building connections with potential clients in a more personal environment.
Displaying your own content more effectively.
Establishing a self-sustaining eco-system where your community members can actively participate and keep conversations going.
Building authority and increasing brand visibility.
Having control over content and moderation.
Cons of having your own Facebook group:
Requires a significant time commitment to build your membership base, implement moderation rules, and establish your authority and reputation.
Needing to stay aware of and adapt to platform changes.
Limited audience reach compared to groups that are already well established.
Taking on administrative and moderation responsibilities.
On the other hand, if you decide to focus solely on engaging in established Facebook communities, this strategy also comes with its own set of pros and cons.
Pros of engaging in existing Facebook groups:
Instant community and networking opportunities.
No need to worry about moderation or admin responsibilities.
Access to an established audience with a wide reach, allowing you to test new ideas and get feedback from your target market
Cons of engaging only in existing Facebook groups:
Limited branding and visibility compared to having your own group.
Navigating and adjusting to existing group dynamics.
Dealing with competing interests, especially if you're not the only interior designer in the group. Discussions may be dominated by other members whose reputation is already well-established within the group.
So, from a business perspective, it really depends on your goals and what you'd like to get out of Facebook – if you'd like to just get client leads and can spend only limited time on Facebook marketing, being active in a few key communities might be enough to bring you results.
If you'd like to become a well-known authority in your design niche, having your own group can help you gain an advantage over many other designers but this will not be without some serious effort.
How to create your own interior design Facebook group step-by-step
Creating your own interior design Facebook group is pretty straightforward. Here's what you need to do:
1. Head to the Create section on Facebook.
2. Choose what you would like to name your group. Don't stress if you would like to change it later – this is not set in stone.
3. Select the email addresses of the people you would like to invite to your group.
4. Decide on the privacy setting of your group, in other words, will it be open, private, or secret?
5. Add information on your group. You can do this by going to Group Settings.
6. Add a cover image.
7. Write your group description. You have up to 3000 characters (including emoji) that you can use.
8. If people can search for your group, add tags to make it easy for them to find your group.
9. If you are creating a local group where you want to target followers in your area, it is important that you add a location to your group as well (That being said, it is possible to add more than one location).
10. Customize your URL to make your group on-brand and easy to remember.
11. Invite people to join your group.
12. Link your group to your Facebook page to make it easy for your followers to find your group.
13. Done! Now for the hard part – building your membership base and establishing your group as one worth joining.
Promoting your interior design business in your Facebook group
If you've decided to create your own interior design Facebook group, here are some ideas to help you build brand awareness and attract client leads.
Set your group to closed to avoid spam
When creating your own group, make sure it's set to closed instead of public. Open groups tend to attract spam, and you want to keep your group's content focused and relevant to your interior design business. Even with a closed group, people can still request to join, and you'll have better control over approving new members.
Plus, you'll have a chance to do a little market research by asking new members if they have any plans for interior design projects in the near future or where they heard about your business.
Create weekly welcome messages for new group members
Since your group is a more personal space than your regular page, it's nice to take an opportunity to welcome new members and encourage them to introduce themselves to other members.
Posting a welcome message once or twice a week, depending on the rate of new membership requests, can help new members feel welcome and encourage them to engage in your group.
Add links to exclusive/members-only content
Showcase your expertise and reward your group members with access to exclusive content, such as a collection of home decorating tips or room styling guides.
This way, your group members will feel that their time spent in the group is rewarded, and you can also collect potential clients' email addresses if you make this into a freebie that requires signing up to your newsletter before downloading.
Give members exclusive early access to events
If you're hosting an event or having a sale in your home decor shop, offer your group members special early access. This will make them feel like VIPs and motivate them to spread the news about the benefits your group offers.
You can also use your group as a platform to create online Live events and generate even more buzz around your business.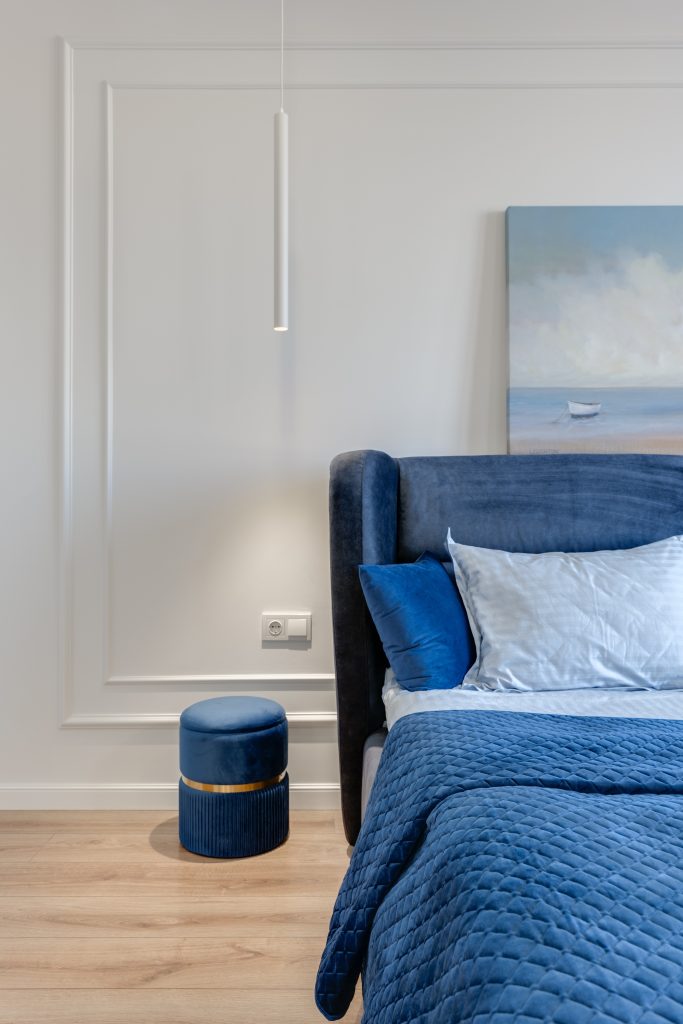 Create 'Ask me anything' threads
When it comes to ideas to boost your group's engagement, these types of threads are perfect for interior designers. Not only can you market your expertise, but you can also build trust by solving the pain points that your followers might have when it comes to their homes.
Be sure to monitor the discussion closely for any valuable data about your target market and provide enough valuable information to spark people's interest in your knowledge.
Let your members vote on specific subjects
Engage your group members by creating polls where they can provide input on material samples used in a project or types of content you share in the group. This will make them feel valued and involved, plus, you can gather some data about your target market.
Let the group's topics inform your content ideas
Pay attention to what your group members are talking about. What are the questions that they are asking, and pain points they are trying to solve? Could you perhaps tap into this with your knowledge or your content?
Use this valuable insight to create on-brand content that adds value and keeps your group members coming back for more.
Marketing your home decor business in existing Facebook groups
Don't feel like investing so much time prefer engaging in established Facebook groups instead? Start with the tips below – they are applicable no matter which group type you go for!
Provide value instead of just blind promotion
When people join a Facebook group, they expect to gain value from it rather than being bombarded with constant promotions. Avoid mindlessly promoting your business and focus on offering value to other group members. Only promote your services when relevant and when people ask for them. This way you are also minimizing the risk of breaking the group's self-promotion rules.
Schedule regular engagement sessions
Building trust through interactions with other group members is crucial for a successful Facebook strategy. So, set aside dedicated time for engaging with others in the group.
This could be 10 minutes daily or 30 minutes weekly, depending on what fits your schedule and is sustainable for your business in the long term.
Facebook groups can be quite active and fast-paced, so it's a good idea to stay updated by checking what's happening in your groups at least once every few days. This way, you won't miss out on opportunities to participate in relevant conversations, especially if someone else is already engaging in the discussion in the meantime.
This way, you can actively participate in relevant conversations and minimize the risk of another interior designer taking part in the discussion before you have the chance to contribute.
Be active in local/neighborhood groups
If you offer in-person interior design services, your location matters a lot. Prioritize joining local Facebook groups to raise awareness for your brand among local residents and connect with potential clients in your area.
Mom groups can also be an excellent source of client leads, especially if some existing members have had positive experiences working with you and can vouch for your interior design business.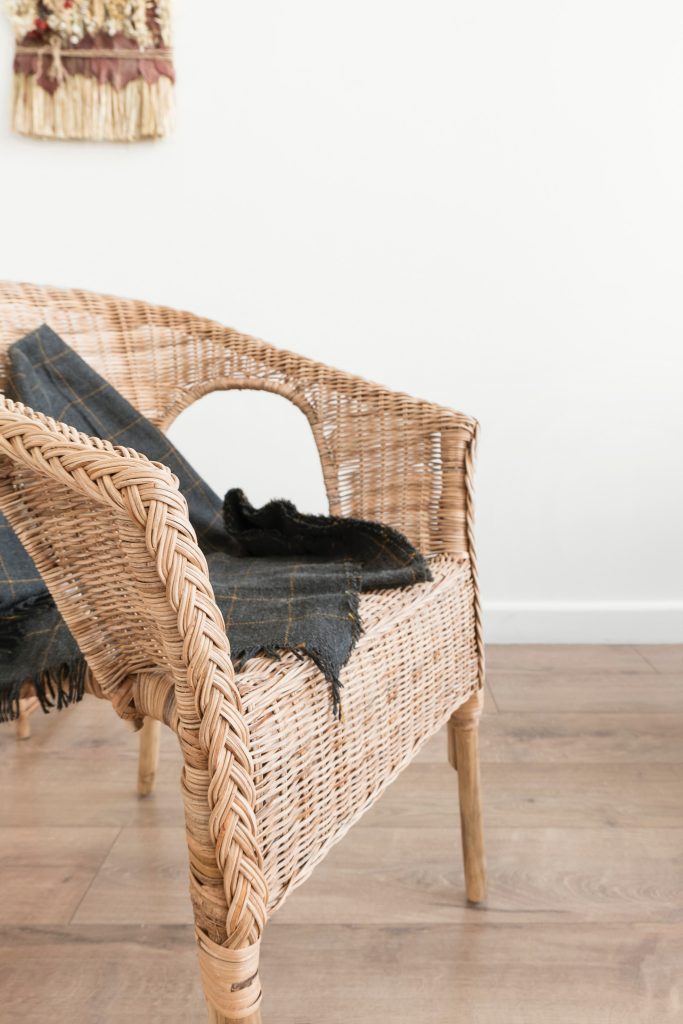 Using Facebook groups as the ultimate marketing tool for interior design client leads
Facebook groups, whether they're neighborhood-focused or centered around interior design, offer a unique way to market your home decor business that other social media platforms can't match.
These groups allow you to build a sense of community around your brand and generate interest in your design business with an exclusive touch. Also, having your own group gives you more control, and you don't have to rely solely on Facebook's algorithm or pay for ads to drive engagement to your content.
To make the most of Facebook groups, focus on fostering meaningful conversations and providing value to the members. By doing so, you'll be well on your way to using Facebook as a powerful tool to grow your home decor business and attract your ideal clients.
Join our Facebook group to connect with like-minded interior designers and learn more about how to market your home decor business.