It's time to embrace the changing temperatures and fall in love with cozy interiors that make you want to snuggle up this season!
As an interior designer, you probably know how inspirational cooler weather months can be. And that inspiration extends to Instagram feeds as well.
Not only can you focus on gorgeous fall and winter colors of orange, yellow, brown and deep, rich greens, but you can also make comfy textures and winter patterns a dominant feature on your social media profiles.
Fall and winter also bring several special holidays, such as Thanksgiving and Christmas, which are perfect leverage for creating inspirational and nostalgic content with an interior design spin.
So, if you are ready to turn your Insta feed into a cozy seasonal paradise, use our fall and winter home decor post ideas to get inspired – they include ideas for static posts but also suggestions for Stories, and Reels.
Disclaimer: This blog post may contain affiliate links and we may earn a small commission when you click on the links or purchase paid products at no additional cost to you. We only recommend products and software we truly believe to be helpful for your business
Seasonal home decor Story ideas
Fall/winter interior design checklist
Create a 5-point checklist of things your social media followers should consider when they update their homes for the season. Think about practical considerations such as tablecloths and table seating mats, rugs, or curtains. Ensure that the list has value for your followers and that will make them feel they have gotten key advice to make their interior design dreams for fall and winter a reality.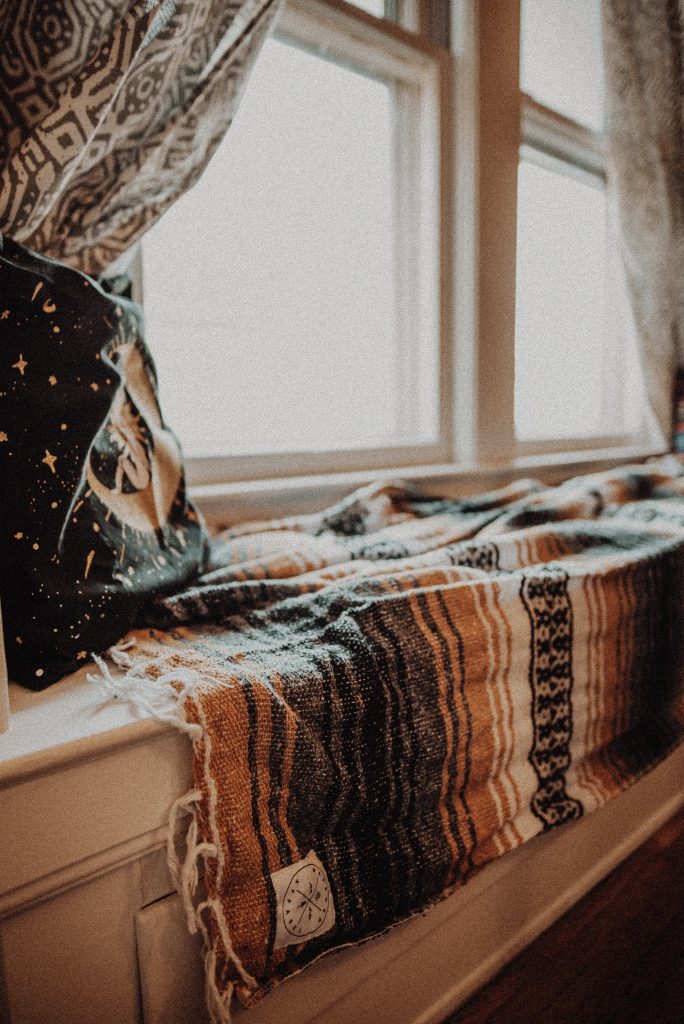 This or that seasonal Insta Stories
Orange or green palettes? A wallpaper overhaul of brown leaves or a simple coat of paint in rich fall hues? Let your followers decide! If you do not have the right images in your portfolio, you could consider stock images to create your fall and winter Stories – just ensure that there is a healthy balance between stock photos and your own content and that you regularly use your own images or project visuals to keep your Stories on-brand.
Put a fall/winter decor guide in your Stories
Want to inspire your audience to click through to your website or download your lead magnets? With seasonal decor guides, you can create great, topical inspiration for your followers on how to make the most of their home decor in the upcoming season. Link your seasonal freebies in your Stories with the link sticker so that people can easily get to the right landing page or ask them to DM you for the signup link for an extra engagement boost!
Host a fall/winter giveaway
Doing a start of fall competition (such as for home decor products or a discount on home design services) or winter promotions (such as a Christmas giveaway) is a great opportunity to embrace the season and inspire a sense of prosperity. If you are doing product-type giveaways, consider partnering with your frequent collaborators or brands you are affiliated with to create ultimate goodie bags that your followers would love to win.
Wish your followers well on special holidays
From Thanksgiving to Christmas, there are several opportunities to convey special wishes in your Stories. Season-infused Story visuals will make your followers feel they are opening special greeting cards when viewing your Stories – Canva is a great source of templates that you can use to make these with just a few clicks!
Feature what your workspace is looking like during fall/winter
If you decorate or update your workspace, share it with your followers to show them how you bring seasonal charm into your office. Do keep things natural and authentic – you probably don't want your followers to wonder why there are multiple reindeer cutouts standing around your desk!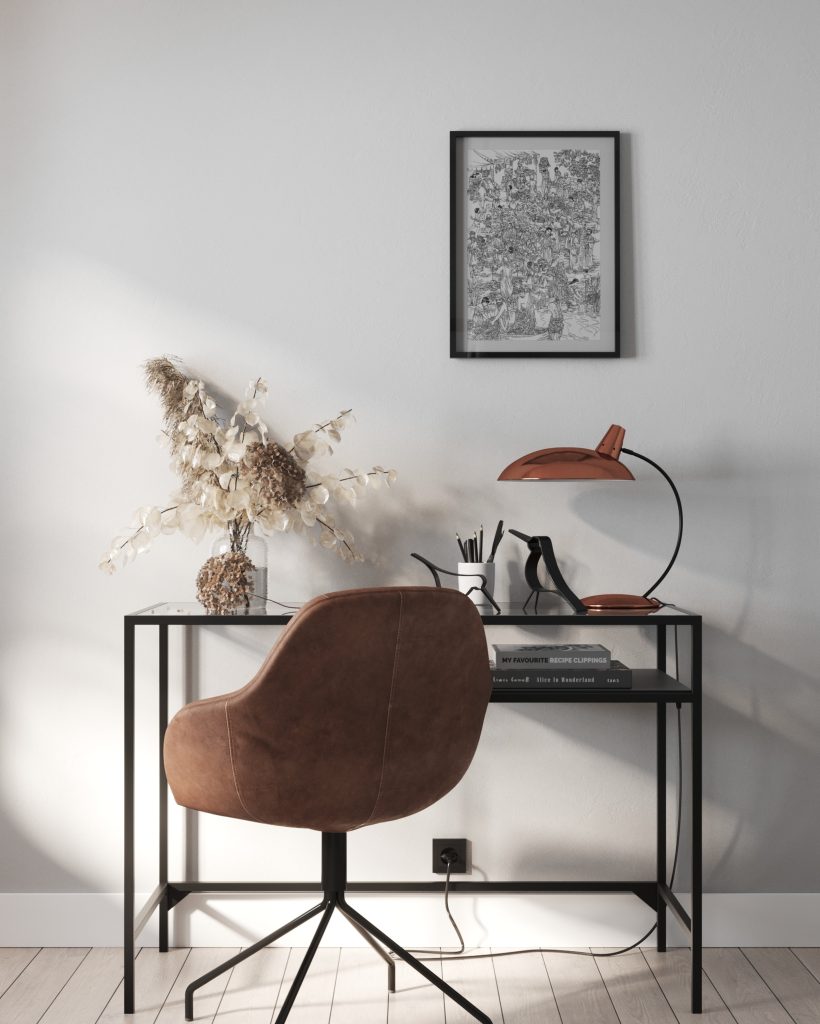 Share fall/winter interior design inspiration
Quick snapshots of trending designs can create interest and are great ways to motivate followers and potential clients to contact you if they would love to recreate these looks. To make this kind of content more likely to be saved, choose those trends that are attainable and affordable – you do not want your followers to feel they cannot ever afford a super expensive sectional lounger or other pricey items.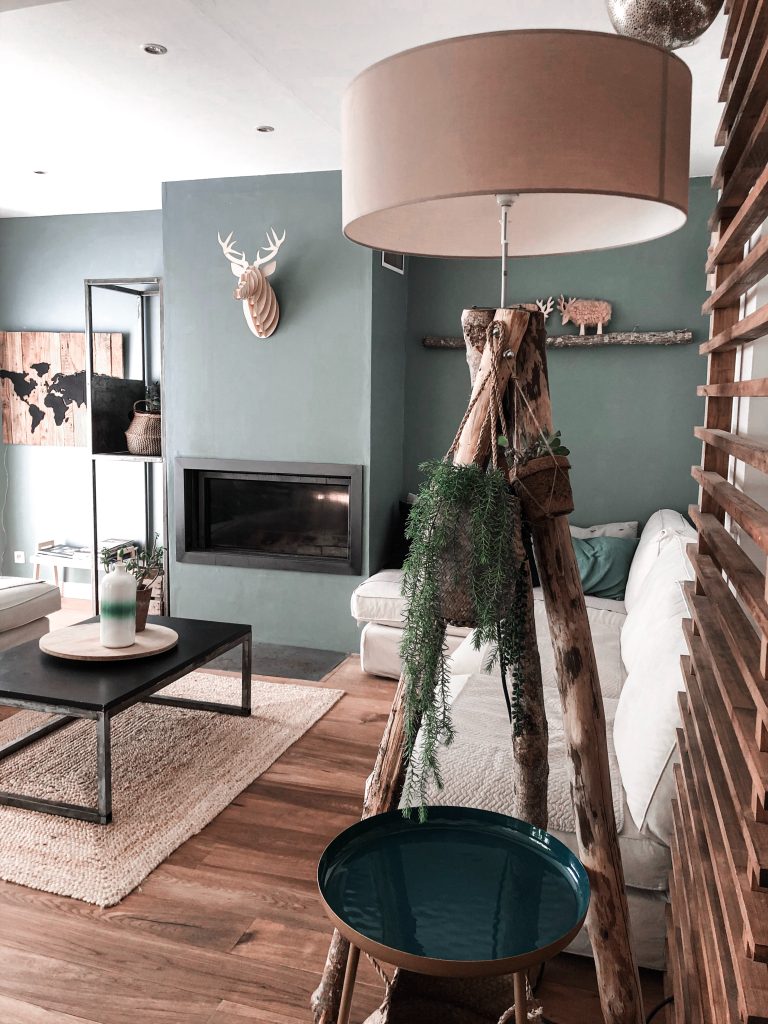 Bring a touch of fashion and interior design together
If you have a flair for fashion, why not show your social media followers how it can be combined with interior design? Soft grey winter boots can look great on hardwood floors near a roaring fire; while a rich red winter coat will look especially inviting next to soft wine-colored throws.
Seasonal static IG posts post ideas for interior designers
Create fall and winter mood boards
Seasonal mood boards are so much more than just punting products or material swatches. They can become a medium where you share your seasonal inspiration with your followers, and showcase some ideas of what the best decor items of the season are. One time-saving tip: using Canva templates for your layouts can save you time on creating digital mood boards while staying on-brand.
…And do a mood board for Thanksgiving too!
Beautiful Thanksgiving tables can fit in easily with your Instagram holiday ideas. A good idea here is to also make this visual shoppable where possible. This means that your social media followers can recreate actual looks and designs with the featured items. Plus, if you are affiliated with these brands, you can earn some extra income, too!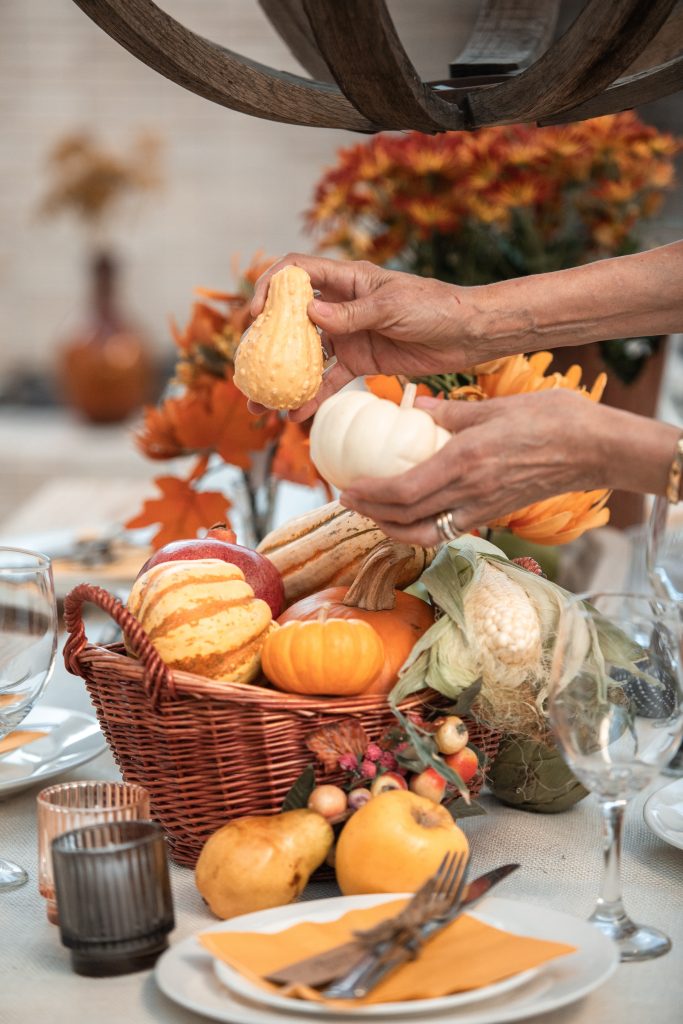 Don't forget your Christmas mood boards either
There's a lot that you can do with Christmas-themed mood boards. From table settings to decor, you can create a visual feast that your social media followers will likely resonate with. For some extra sparkle, check out stock image websites such as Pexels or Unsplash for yuletide-style images that would suit your brand – just ensure that you credit these images accordingly.
Do a carousel series to demonstrate before and after visuals of fall/winter room makeovers
How it started versus how it's going? Take your social media followers on a visual journey as you transition from spring/summer to fall/winter decor. These kinds of home decor carousels add a lot of value for viewers, as they can get a good idea of how they can achieve a similar effect for their homes while establishing you as a go-to expert on all things seasonal decor.
Share your best projects of the year
Create a carousel or series featuring your best projects from the past year. Highlight what made these projects stand out for you and feel free to add client testimonials for that extra touch of social proof. It's also a great way to attract attention from potential clients, so be sure to include plenty of details about these projects that will resonate with them!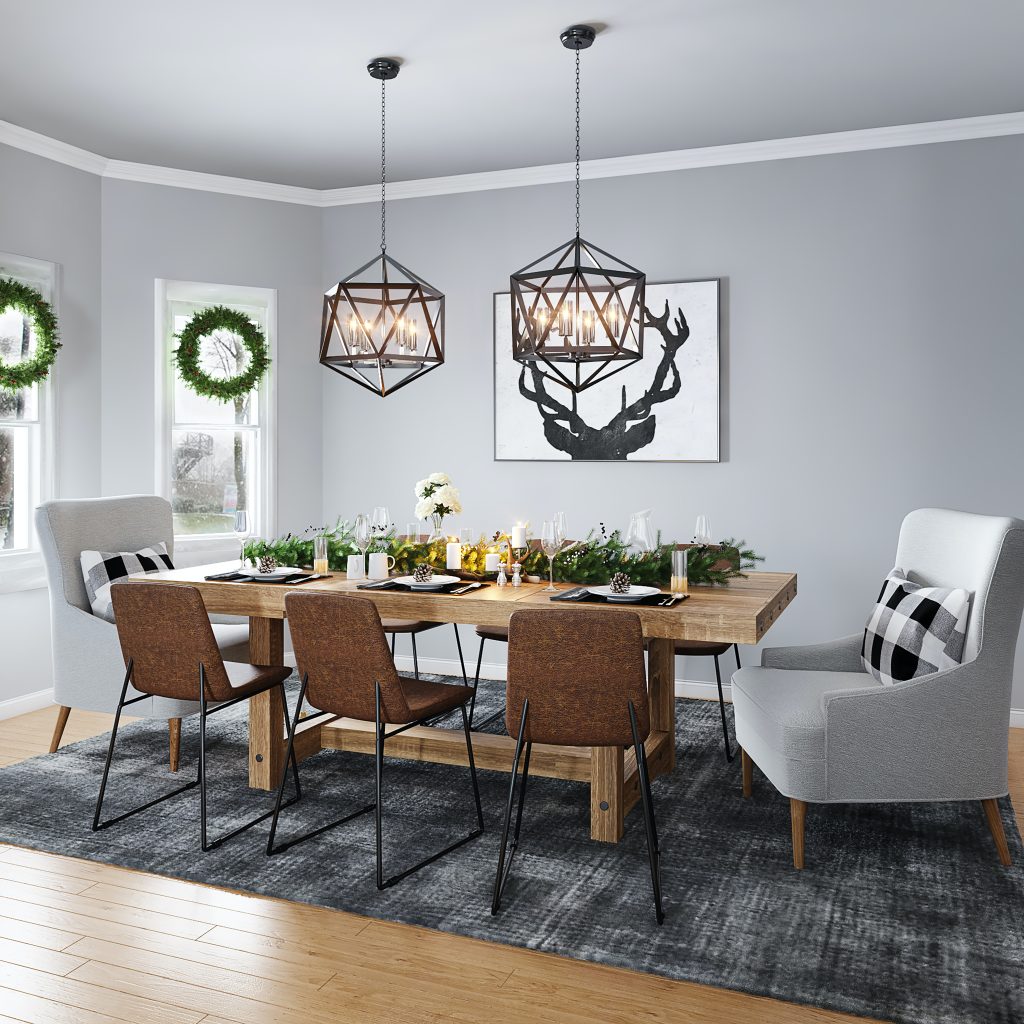 Take your fall/winter inspiration to the kitchen
Many of us associate winter with cooking hearty dishes, so why not combine this love with beautiful kitchens as the backdrop? Create inspiration posts that show how a stunning kitchen design can add to fall/winter bliss – and make viewers feel that they too can have a hearty setting in one of the most-loved areas of their homes!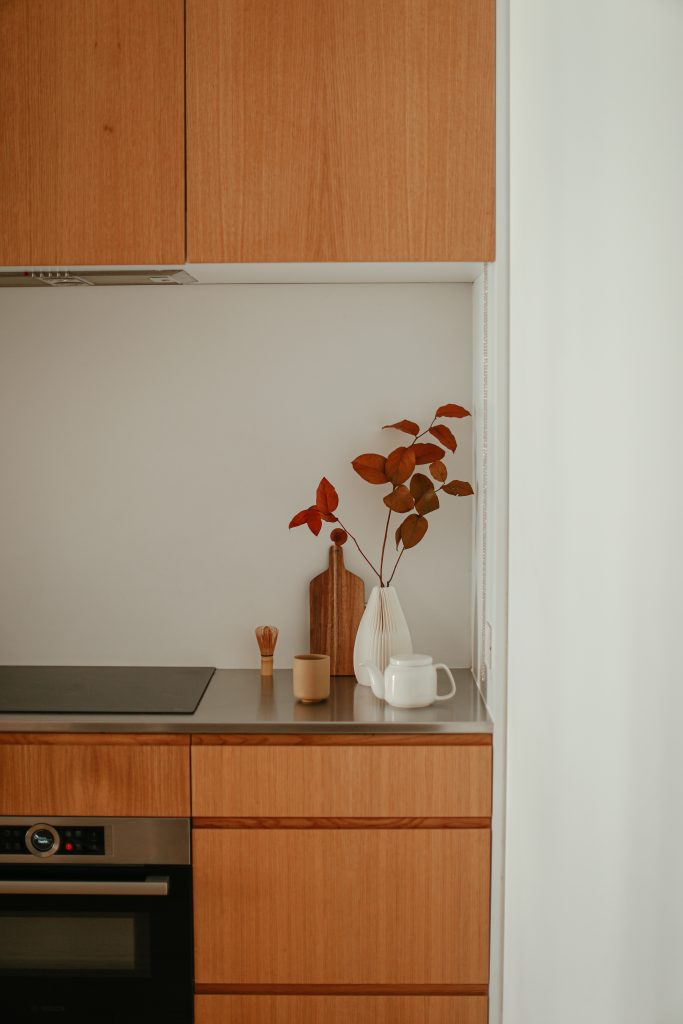 Share fireplace inspiration
From mantel styling tips to stunning color schemes, fireplaces often take pride of place during the cooler months. If you do not have pretty fireplace images in your portfolio, you could look to stock photo sites for fitting stock photos. You could also adapt this idea to comparing different fireplaces and asking followers which one they would have loved the most.
Do a fall/winter promotion
Do you sell eye-catching home decor items in your shop that are a perfect fit for the fall/winter season? Doing a promotion or special sale can be a great opportunity to boost product sales, plus add value for your readers with seasonal inspiration. Add extra power to these types of posts with home decorating tips and ideas so they have a reason to save them and go back to later, even if they are not in the shopping mood right now.
Inspire with fall/winter home decor quotes
Seasonal quotes can be great to complement your social media content. Although they aren't "selling" your products or services, they are providing inspiration as well as great shareable content. Use tools such as Canva to create beautiful visuals with fall/winter themes to add to the overall theme of comfy weather inspiration and grab our collection of interior design quotes to save time on research.
Use seasonal questions to engage with your followers
Here you have several options to consider, such as asking fall-specific questions (what do you like the most about the season?) or decor-related (which fall colors would you like to bring into your home?). Ensure that you do not overuse this one, though: try doing one question per week at most and try which content format works best – you might ask the question in the caption for a static post, or use the question sticker in your Stories.
Reels
5 Easy steps to change room decor to give it a fall/winter feel on the budget
This is a great, highly shareable Reel idea for social media followers looking for cost-effective ways to spruce up their homes without breaking the bank. Include easy-to-get items (don't forget any relevant affiliate links), focus on pieces that they can use more than once and that are easy to personalize – all of these will increase the chance of people saving and sharing your Reel!
Leaves/snow falling
Nothing says fall or winter like iconic videos of leaves fluttering in the wind or soft snow gently landing on the ground. As Reels backgrounds, they create such a satisfying effect and will make your Instagram followers feel part of seasonal bliss. You can pair a simple, cozy clip with your favorite home decor quote for an easy-to-make seasonal Reel.
Setting a Thanksgiving table
This could tie in with your static posts as a next step in visualizing what a Thanksgiving table could look like or the best way to set it to make it look its best. Whether you go for gorgeous, vivid colors and sensational looks that will look eye-catching on camera, or keep it simple, how-to Reels are always popular, especially if coupled with an information-rich caption that calls for saving for later.
Showcase your home dressed for the holidays
Take your viewers for a virtual tour of your home's holiday look. Explain or show which changes you made to reflect winter styles and inspiration – and, if you like, add a call to action to shop similar home decor items on your website.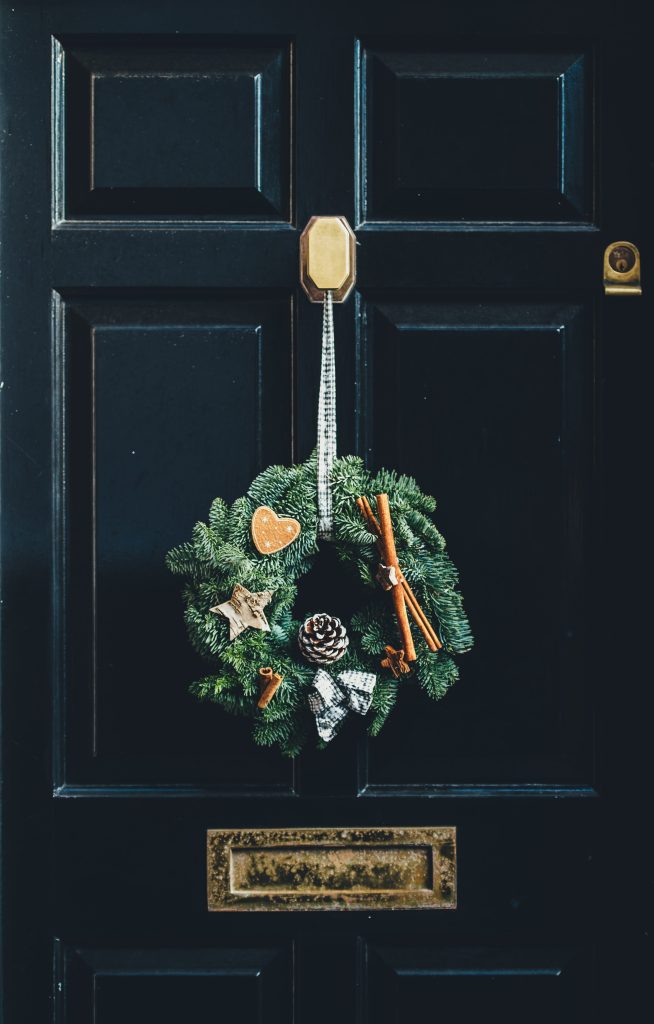 Do a quick jump between decor for spring/summer and fall/winter
These types of Reels are fun and engaging, without asking much of the viewer – except to just enjoy the quick and surprising transition between visuals! Get creative, try various transitions, and do different rooms to create footage that you can reuse in multiple Reels with changing seasons.
Make a Reel with 5 reasons why you adore fall/winter
This can either be related to your work or even just on a personal level – the choice is yours, just make it interesting and relatable. You ideally want your followers to watch the Reel and think, yes, that's what I love about the season too! This kind of content isn't focused on your business directly but works great to build trust as your followers get a chance to know the human behind it and can relate to you.
Let your creativity flow with seasonal interior design inspiration!
We hope you enjoyed our list of fall and winter interior design content ideas. Don't be shy to tag us on your seasonal posts – we'd love to see what you've done with our tips!