Have you ever had that feeling that everyone is talking about how they are getting new interior design clients on Instagram and you still have no idea how to make it happen for your home decor business?
It can be frustrating when it feels like your Instagram profile is not doing its job and attracting followers or potential clients. Especially if you have poured so much energy into setting up your profile and content that you have handpicked to be featured on your feed.
Does this sound familiar?
Here's what we want you to know: The important thing is to stay focused and motivated when marketing your interior design business. Social media doesn't have to be overwhelming or impossible to master – with the right approach and strategy, you can totally achieve your goals and attract client leads!
In this article, we will take you through the process of creating your own Instagram content plan step-by-step. But before we dive in, let's look at why it's important that you, as an interior design business owner, are active on Instagram.
Why Instagram is essential for interior designers
Whether you are showcasing your projects, or creating content to attract potential clients to your business, Instagram is one of the best platforms for interior designers to be on. Even if you still have a small portfolio of work, there are many ways how you can create relatable and valuable content that attracts the attention of your ideal clients.
With about 2 billion monthly active users, Instagram is one of the most downloaded apps in the world. It is considered one of the best social media platforms for business promotion as you can use it to connect not just with your target audience, but also to network with industry peers. And through your interactions, you can create awareness for your home decor business and build deeper relationships with client prospects.
Whether you are just starting out with Instagram or have been on the platform for a while and want to take your online presence to the next level, having a plan will make your efforts more meaningful and your goals easier to achieve.
Creating a content plan to reach your Instagram goals
But as with any marketing tool, or any other tool that you are using for your business, you need to know what you want to use Instagram for.
Do you aim to generate new client leads?
Are you looking to grow your mailing list subscribers?
Is your goal to increase your visibility and help your branding?
These are all valid business objectives, but none of them will happen on their own. You need a roadmap to guide you, and that's where a content plan comes into play.
You might be now asking: Why do I need a content plan? Can't I just post on the go or as I get the time to put fresh content on my feed?
Content planning can not only take the frustration out of the whole process of creating your content, but it can also help you craft content that is valuable and really speaks to your audience.
Of course, you can still do ad-hoc content (after all, sometimes newsworthy events cannot be planned in advance!). There is nothing wrong with occasional on-the-fly posts, but your main focus should be a rock-solid content plan that ensures you are sticking to the long-term path toward your Instagram goals.
The benefits of creating an Instagram content plan for interior design business owners
With a plan in place, you'll be less likely to find yourself struggling with what to post. There have probably been moments when you had no clue about your next post or how to write your captions. This is a common frustration and can result in not posting at all, which, in turn, can negatively impact your visibility in the algorithm's eyes.
A strategic approach for your interior design content can help you stay consistent and save you time as well as attract the right kind of people to your profile by being more mindful of the keywords and phrases that you are using as well as hashtags that your ideal client might be searching for.
Also, a content plan will help you stay on brand – this includes staying true to the voice of your brand and messaging that you want to convey to your ideal client.
Plus, having a content plan will allow you to streamline your content to have a specific look and feel that will make it immediately recognizable. This includes brand colors, specific fonts, consistent templates for posts and Stories, as well as branded looks for Reels.
Creating your Instagram content plan – 4-step process
There is a lot that goes into creating a content plan but our four simple steps are easy to follow even if you don't have decades of marketing experience behind you.
Step 1: Define your ideal client persona
At the core of your Instagram content plan, you need to know who your ideal client is and use this information to create content that your audience is interested in.
Just as every interior design business is unique in its offerings, so are various interior design clients.
So, what exactly are client personas?
Ideal client personas include the key information about what makes your target audience tick. This can be information like who is your ideal client in terms of their demographic, favorite ways to consume content, and design issues they might face.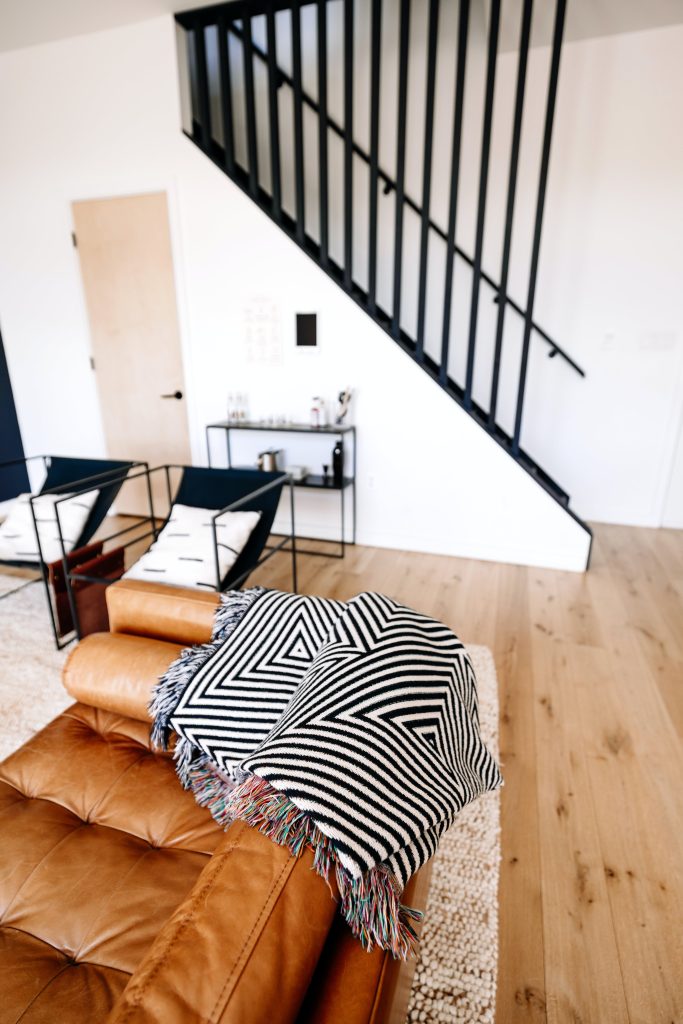 Your client personas should answer a number of questions. For example: Do they want tips on renovating their homes? Are they high-end businesses that need solutions to make their offices more professional-looking and designed for productivity?
Or are they young families and need guidance on how to make their homes work better for their families?
Once you've created your ideal client personas, you can shape your content strategy around their pain points, and create content that answers their questions, and establish you as an interior design expert who can solve their issues.
Creating visual representations of your ideal client personas is always a good idea, as you can keep your information at hand and revisit it often as a reminder of how to align your content with their interests.
What to keep in mind when creating ideal client personas
Here are some typical information to keep in mind:
1. Describe the roles and "titles" that your personas have. This can be someone such as Sarah (who is a mother needing solutions for her children's rooms), or Steve, a homeowner who wants to overhaul the design of his bachelor's condo. Create a short story for each: What their daily activities look like, what they are interested in, and what interior design solutions they are looking for.
2. Expand on your personas' pain points. What are the problems they are facing and what do they need solutions for?
3. Remember to include your personas' goals and values as well. This can be linked to how your services could convince them that what you are offering is exactly what they need.
Once your client personas are done, let's move on to the second step – choosing your content pillars.
Step 2: Choose your content pillars
Once you draw up your client personas and know what problems they are dealing with, you can start thinking about your content pillars.
Content pillars take out the guesswork from the content creation process and inform what your future posts should be about. This way, you don't get stuck thinking about what you should post and can batch-create your content and plan it all in advance.
Examples of content pillars for interior designers
Your pillars or categories could include, for example:
Content about your business: How you work, behind the scenes, why you became an interior designer and similar.
Project posts: Think of content such as before and after transformations, project reveals, testimonials and more.
Design inspiration: Such as inspiring quotes about interior design, reposting other people's designs, mood boards, and similar.
Showing your expertise: Examples here are sharing design tips, tutorials, and how-to content. The goal here is any kind of format where you share what you know.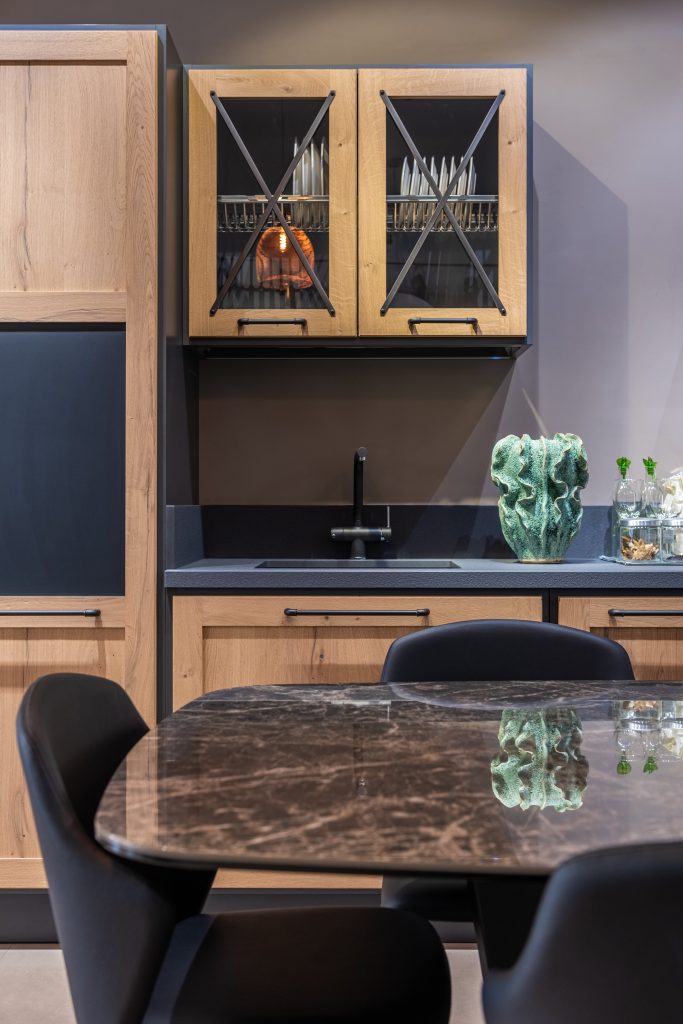 Content pillars in practice
The idea with your content pillars is to choose a couple of these categories and stick to them when creating your content. For instance, if you decide that you want to post four times per week, you could use each of these example pillars and just post one of them every week.
A good rule of thumb is to keep your pillars between three to five, as more than that could make your Instagram feed look less cohesive. Keeping things simple will also help you create and post content consistently.
In general, your content should help you position yourself as an interior design expert and make your brand relatable to potential clients.
The importance of being personal in your content
That being said, posts about your personal journey will help your followers get to know you better and connect with you on a human level. Once you build trust, people will be more inclined to buy from you or book your services because they feel connected to you and your brand, not just look at the price of your design packages.
So, do think about personal posts when choosing your content pillars – at least one of those should include content that is more personal. It's up to you which format you use for each content pillar – it could be static posts, Reels, or even Stories.
Stories are especially suitable for more personal content as it's usually your core fan base that tends to watch them and they are more likely to be interested in the behind-the-scenes and what you're making for dinner, for example.
As your brand evolves, your content pillars might too, so don't see them as a one-and-done kind of exercise but more as a tool to stay clear about the content direction your brand is going.
Pro tip: Keep track of the frequently asked questions that your target audience is often searching for. This could inform your content pieces and help you connect with your Instagram followers by providing solutions to their questions.
An example here could be some of your personas searching for "modern kitchens on a budget" or "how to redo a living room". 
Using ChatGPT and AI tools to generate content ideas
If you are struggling with generating topics, you could use an AI writer to assist with getting the themes – but as a rule of thumb, ensure your posts are written the usual human way. To really get that connection with your target audience, it is best to write in your brand's tone, so do not apply AI tools for anything other than social media topics.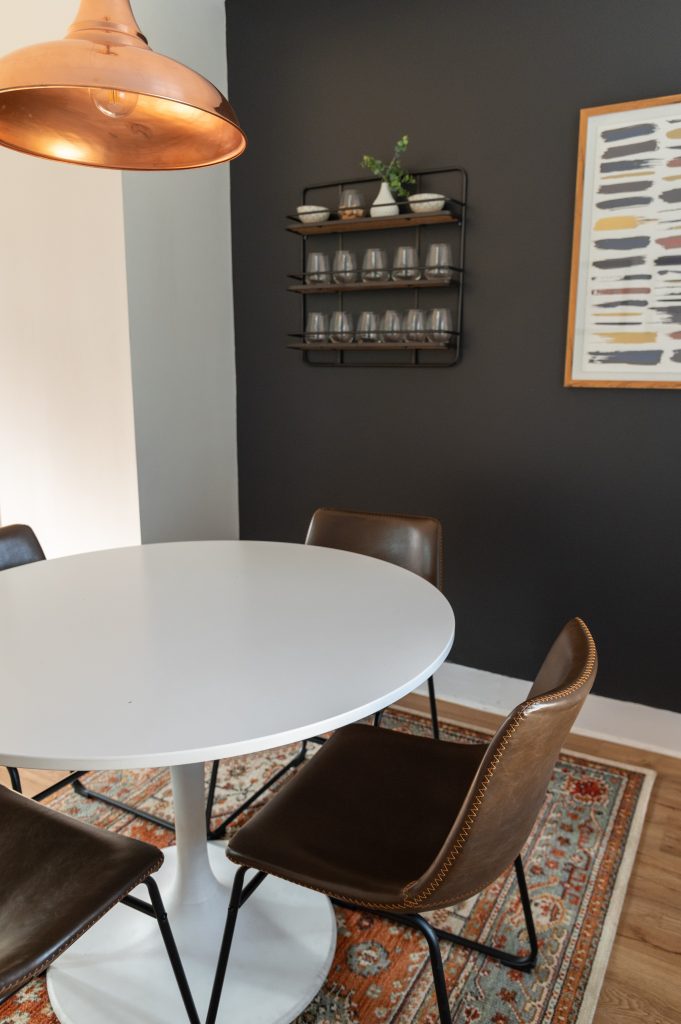 Step 3: Decide on posting frequency and the best posting times
Now is the time to decide what your posting frequency will be. Granted, this can be a challenge, especially if you are unsure whether to post every day, every second day or several times a day.
Ideally, the more often you post on Instagram, the better your chances of people seeing and engaging with your posts. This can also count in your favor in a big way where the Instagram algorithm is concerned, as being active on the platform and getting lots of engagement matters to your ranking.
If your resources are limited, it's entirely okay to adjust your posting frequency. If posting every day is too much, you can try posting three or four times per week. Once you have your content plan in place and you have got into the rhythm of batching content regularly, you can always up the frequency to more posts per week.
Keep in mind that pre-scheduling content with social media schedulers like Later and Planoly can help take the stress out of posting manually. Scheduling apps allow you to plan your content ahead and be published automatically at pre-determined times.
Consistency is the name of the game when it comes to growing an Instagram following. It's better to stick to just a couple of posts per week and do it consistently than try to post every day for, let's say, two weeks and then stop posting entirely because you ran out of steam and don't have time for it anymore.
How to find your optimal posting times on Instagram
For optimal reach, post during the times when most of your audience is online. Finding the best times to post on Instagram is pretty easy if you have a business or creator account.
In your Instagram Analytics (Insights), tap on Total Followers and then scroll down to Most Active Times. Here, you can see which days are the most popular among your followers, as well as which hours they are most active on the platform.
If you have a personal account and no access to Analytics, you can try guesstimating the best time to post. Think about who your ideal client is and when they are likely most active – is it perhaps in the morning after the school run, or in the evening after they finish work?
After you decide on how frequently you will be posting, it's time to put this all together and add a couple more elements to make your plan complete.
Step 4: Put it all together
Having all the information in one place will help you stay on track when you feel unsure about the direction you're going or have any doubts.
Also, if you have a team as part of your interior design business, they can have easy access to the strategy and can reference it as needed.
There are various content plan templates available on the Internet that you can use (or you can use ours!). Just make sure you choose a format that you are comfortable with and you don't need to make many changes before you actually start.
Other things to include in your Instagram content plan
Besides the client personas, content pillars, and your posting frequency, there are a couple more things that you might want to include in your content plan, such as:
Responsibilities: Determine who is responsible for what if you have a team working on your social media. If you work on your own, you might want to note down when you will be doing what. For example, content creation on Wednesdays, scheduling new content on Mondays or responding to DMs and an engagement session on Fridays.
Information about which scheduling tool you will use: There are quite a few to choose from. Some of our favorite schedulers are Planoly and Later, but there is no rule that says you should use one or the other – simply pick whichever one you are the most comfortable with.
Your hashtag strategy: Putting together hashtags can take a lot of time if you are doing it on the fly. However, creating hashtag sets that you can just copy-paste into your scheduler will save you a lot of time. Plus, you will not fall into that trap of using the same hashtags over and over again with your posts.
If you need help with finding the right hashtags, check out our hashtag guide for interior designers with over 1500 hashtags selected specifically for interior designers.
Once you have the hashtags done, you are much all set and all that's left is to put this plan into practice!
Final thoughts on creating an Instagram content plan for interior design business owners
However tempting it might be to take shortcuts, don't get tempted into just copying what your competitors are doing. Take time to think about your ideal client and what they are after, and use this information to create a plan that is sustainable to follow in the long run, even with other business responsibilities on your plate.
Make it even more successful by including specific times when you will engage with followers, answer their questions, and offer advice.
Lastly: Make your ideal clients the center of every content piece that you create, to ensure that it resonates with their needs and preferences.
Don't forget to download our content plan template to get started, and if you want to learn more about how you can grow your business and find new clients with Instagram, sign up for our Instagram course for interior designers.
Photo credits: Unsplash, Pexels.
Disclaimer: This blog post may contain affiliate links and we may earn a small commission when you click on the links or purchase paid products at no additional cost to you. We only recommend products and software we truly believe to be helpful for your business.