Instagram is one of the best platforms when it comes to promoting your interior design business. Its visual nature makes it an ideal environment where you can let your design business stand out and attract your ideal client's attention with valuable, inspiring content.
However, we've all been there: getting stuck when writing home decor captions for your Instagram and trying to figure out how to write captions that increase engagement. It can be frustrating, especially considering how crucial consistent posting is and how engaging, scroll-stopping captions are needed for your content to perform well with Instagram's algorithm.
Interestingly enough, struggling with writing captions is one of the most common issues we hear from interior designers, which is why we decided to post this write-up for you.
Check out our tips below and get ready to kiss goodbye to those roadblocks keeping you from crafting amazing home decor social media content.
Disclaimer: This blog post may contain affiliate links and we may earn a small commission when you click on the links or purchase paid products at no additional cost to you. We only recommend products and software we truly believe to be helpful for your business.
Start by mapping out your Instagram strategy and content plan
Often, when it comes to interior design captions, we might face the first hurdle of the what and why to write about a specific subject. To make the start easier, choose several content pillars with specific themes that will guide your social media content, including your captions.
If you have ever created a client persona for your home decor business, this is the time to dig it up. Your ideal client's profile should contain information such as what kind of design issues they are facing and what type of content they are interested in. Do they want tips, inspiration, or creative solutions for their planned home renovation projects?
Having content pillars will make the preplanning part of creating captions easier as you will be more clear on what you need to write and why!
By the way, our Instagram guide for interior designers will guide you through the process of creating an ideal client persona, setting up content pillars, and everything else you need for a successful Instagram strategy.
Remember what your goal is for every post
Not every Instagram caption will be aimed at a hard sell of your interior design services. For some, the goal might be to increase engagement. Say, for instance, when you asked your followers their opinion about a specific color scheme or when giving a vote between two home decor styles. Bear in mind what you would like to achieve with every post. Knowing what is the goal of your post and why you are posting it will help you narrow down what to actually write and keep your caption focused on its goal.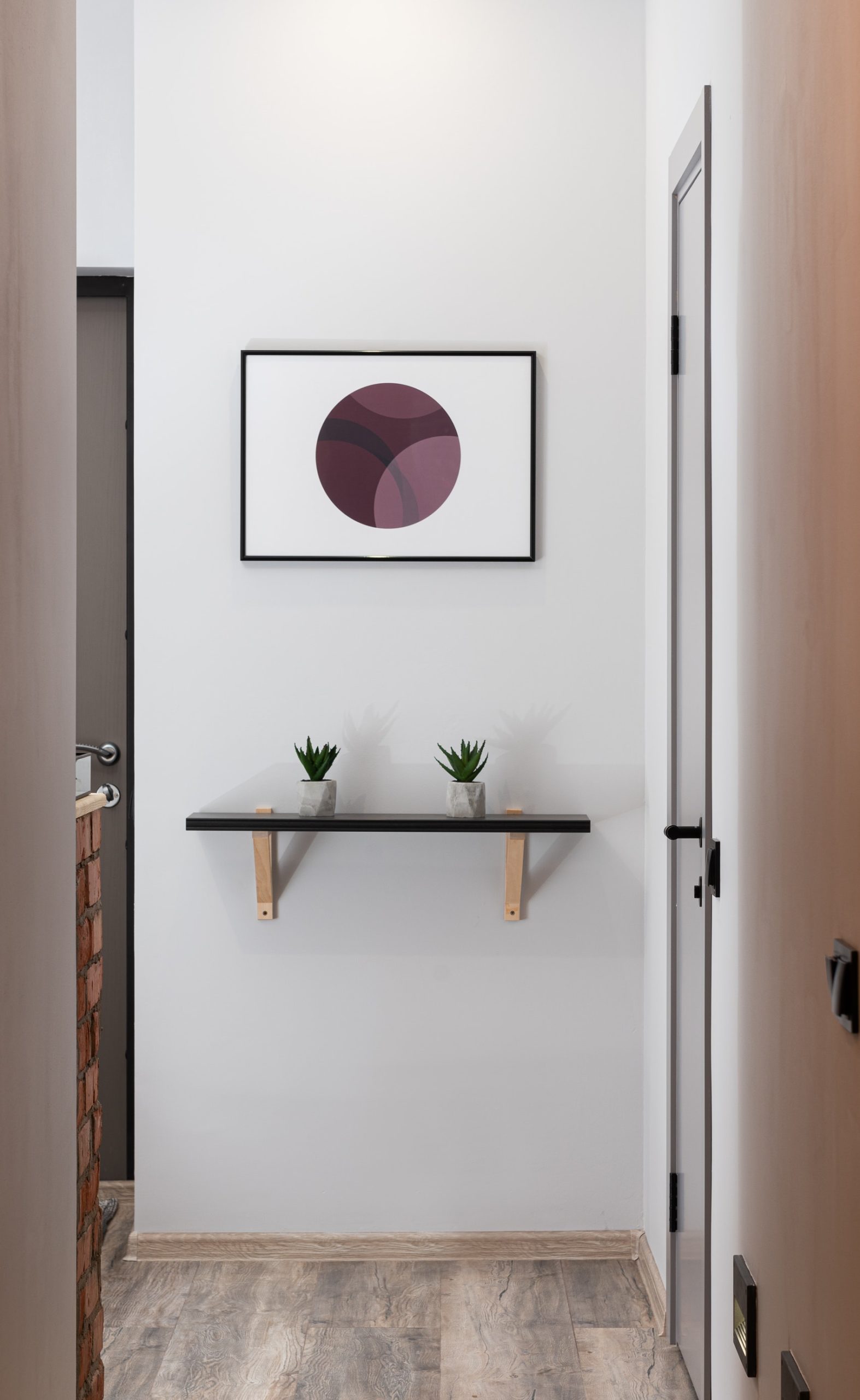 Start every social media caption with a hook that catches a follower's attention
When it comes to your writing style, remember that your captions are a great opportunity to connect with your social media followers. Start your posts with scroll-stopping intro lines (a.k.a caption hooks) such as "Do you want to know a (design) secret?" Or… "Here is something you didn't know about me…" or even "We've got big news to share…". Make your followers hungry for more so they are more motivated to read the whole caption and stay on your feed longer.
Include a Call to Action (CTA) in every post
Your Instagram captions should always have a relevant call to action at the end of every post. You don't want your readers to read through a post, just to think: well, this is great, but now I'm on to the next post on my feed.
Don't use the same CTA for every post but think back to what your goal with this post is. For instance, you can invite followers to visit your website, ask them to leave comments on a post, or even encourage them to book a free discovery call. Just always ensure that they know there is a next step that they can follow and that it's easy to do–whether this is giving their opinions, going to your website to download a freebie, or reading your latest blog post. Use easy-to-follow instructions such as "double tap if you love this design" or "link in bio to book a free discovery call" and so forth.
Bear in mind how your home decor visuals will fit together with your Instagram captions
Keep this in mind especially if you are sharing an inspiring quote or an image with a text overlay – you do not want to rehash the same words that are on your images in your captions: your captions need to be an extension of the image that grabbed the attention of visitors to your feed. Say, for instance, your visual says "Kitchens are the #1 reno project for 2023", you follow up this statement with supporting content, such as "X% of homeowners have indicated that they are planning to update their kitchens in the next year…"
Even if your visuals don't include any text, think about how the image will work with the caption, and always try to provide a deeper insight or tell a story of what's behind the picture. For instance, if you are showing a kitchen design that you worked on, in the caption you can describe the journey from the client's brief to the finished design. Again, give your followers a reason to stay longer on your post and read the entire caption.
Test different styles and lengths to see what works best for your audience
Whether you are sharing an interesting or funny story, a list of tips, sharing what inspired you about a certain design, or doing mini thought leader types of posts, see where you are getting engagement and which types of posts you should include more of.
You can easily check which posts had the most reach and received more engagement in Instagram's analytics called Insights. Your goal should be to recreate content that resonated well with your audience. If you see a trend in your stats, for instance, longer captions performing better, let these insights inform how you create your future content and craft your Instagram captions.
Focus on those captions that got the most engagement (comments, saves, and being sent to someone), and not just likes. These days, it is engagement that matters the most in the eyes of the Instagram algorithm!
Once you've established your caption writing style, stay on brand with your tone of voice
Your content should align with your tone of voice and speak to the personality of your brand. If your communication is usually casual, keep it casual in your captions too. If you work mostly on commercial design projects and your clients require a different style of communication, keep that in mind with your captions too.
Depending on your brand voice, you might also consider using emojis in your captions. If you decide that emojis do belong in your captions, think carefully about which ones you use and how often. Captions that include emojis usually perform well, but you don't want to over-stuff your captions with emojis as they can be a bit distracting from the subject of the caption.
Always provide value in your captions – don't just post for the sake of posting
There is loads of competition for interior designers on Instagram, no arguing about that. To stand out from the crowd, avoid just adding "fluff" to your feed to ensure there is activity. Strive to create content and captions that will add value and answer the questions your ideal clients have about interior design. Think again about what is the goal behind your post and what kind of content is your ideal client interested in.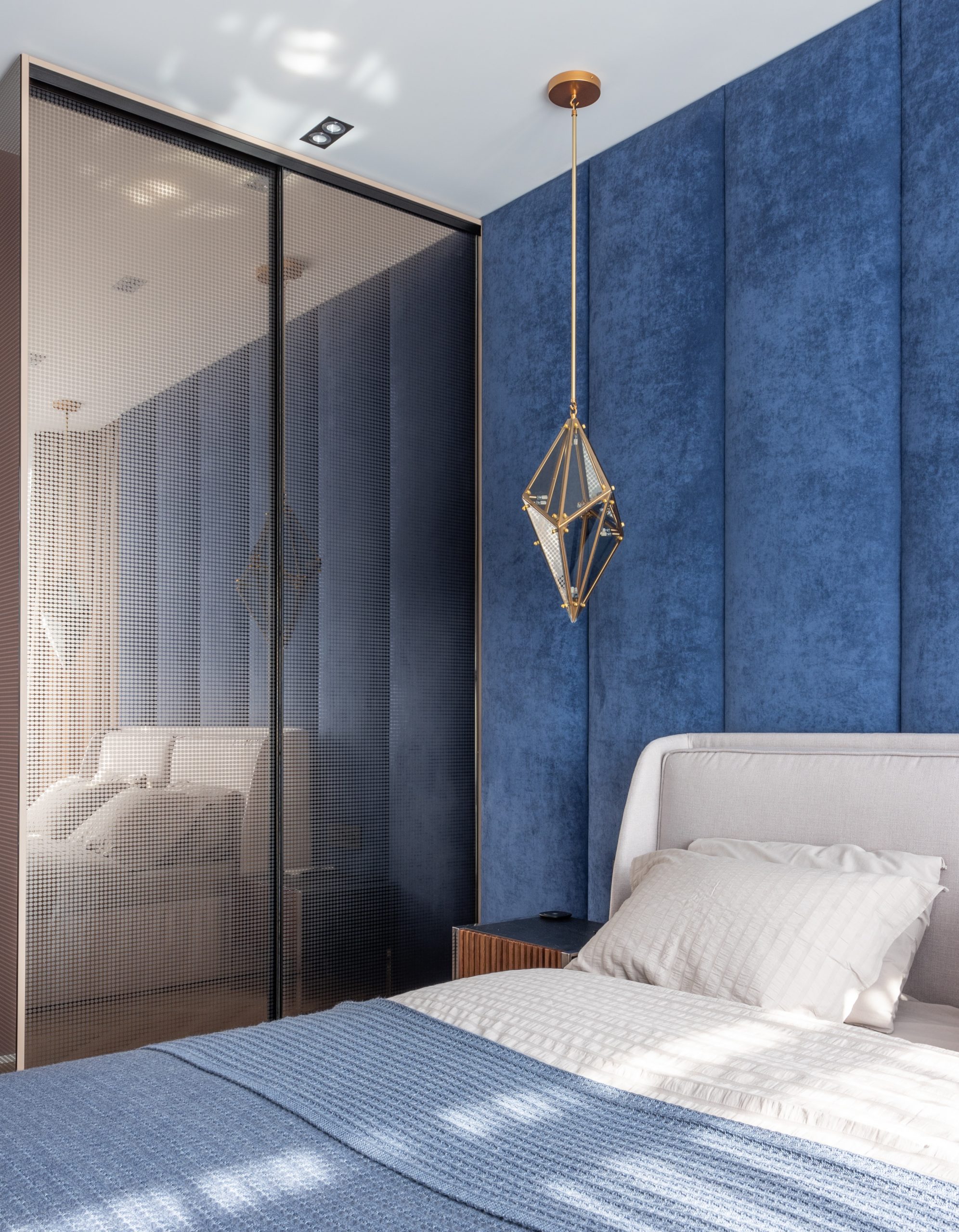 5 more tips for writing stellar interior design captions
Credit the source if you are reposting someone else's design
Reposting is a great way to augment your content – just don't make reposts the main part of your feed and give credit to the original author in these types of posts. Use the right account handles and if you are reposting a partner project image, give some context in your caption as well.
Use templates – but customize them to fit your brand!
Instagram caption templates can help save you loads of time when you feel that the writing muse has left the building. But don't just copy-paste them – infuse them with your brand's personality and make sure the tone of voice is consistent with your other posts. The great thing about caption templates for interior designers is, that they can serve as an easy creative springboard but you can tailor and customize them every time to fit your message and brand!
Use mentions when applicable
This tip is all about showcasing collaborations with photographers, furniture makers, other designers, or any other professionals you work with on your interior design projects. Mentioning them in your captions is a nice way to show your support and give credit for their work. Using mentions in your captions might also boost your reach a bit if your collaborators repost your content. There are two ways how you can use mentions – either mention their handle right in the caption or tag them in the picture. Or you can do both! Just remember to double-check Instagram handles before you tag someone to prevent tagging another account in error. And if you have shared project hashtags, include those as well (more on hashtags coming up).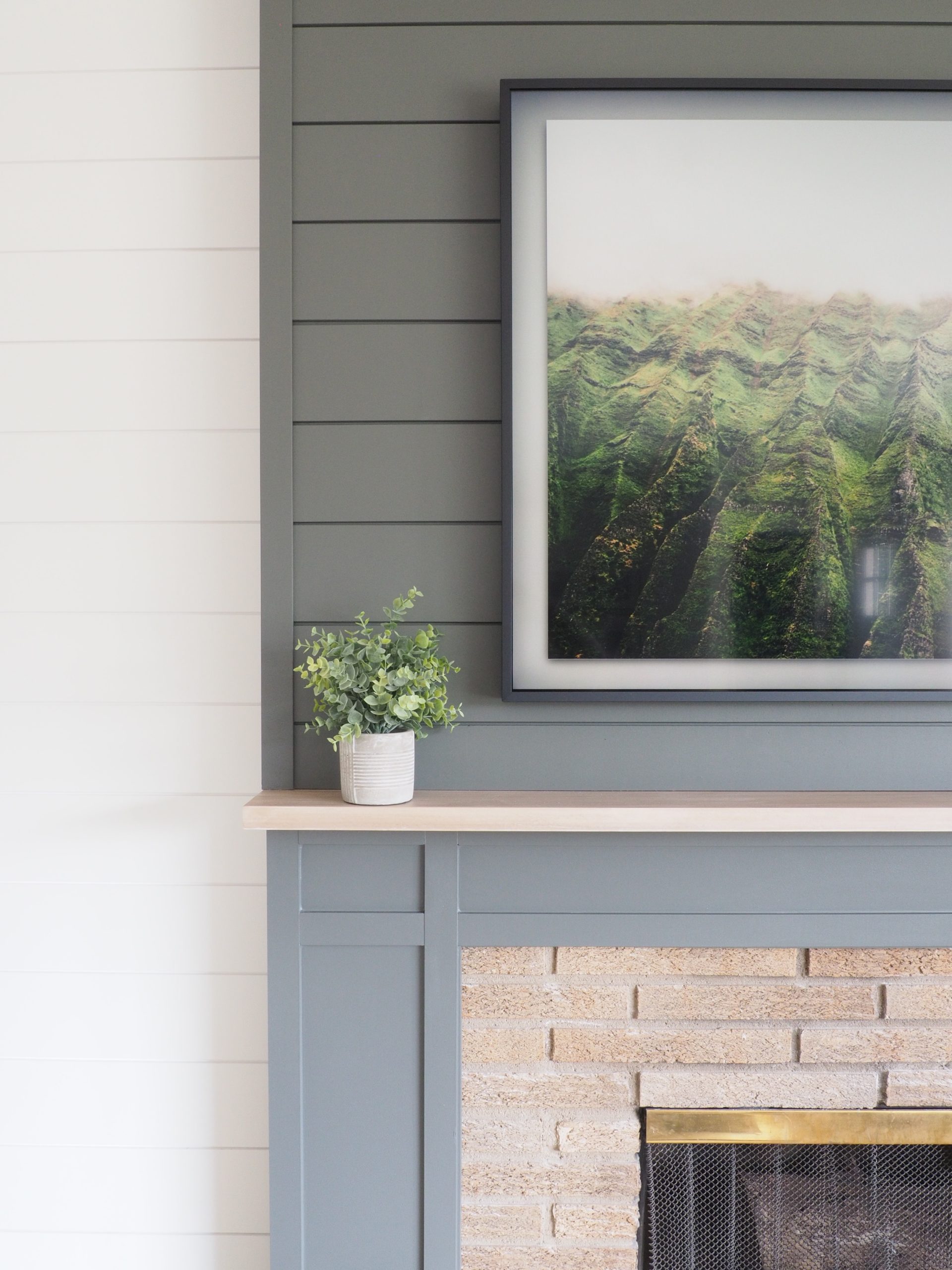 Keep the formatting of your captions clear
Captions that are just one block of text are more difficult to read – clear formatting with short paragraphs will increase the chances of people reading your caption until the end. Using a scheduling tool like Planoly or Later can help you to edit the formatting of captions before scheduling your posts. Some designers find that using external apps is easier than struggling with formatting in the Instagram app.
Don't forget hashtags (but feel free to add them in a separate comment if your caption is already too long)
Despite the recent updates to the algorithm and making keywords more important, hashtags still do work on Instagram, and using them can boost your organic reach. To make your captions easier to read you can separate the hashtags from the caption by making a dotted line.
If your caption is too long and there's not enough space for hashtags, feel free to add them in a comment below your post.
Wondering what are the best hashtags for your interior design posts? Different posts will need different hashtags so always make sure that you are using hashtags that are relevant. Read our post about hashtags for interior designers for extra inspiration and grab our hashtag guide for an easy leg-up.
Get creative when writing home decor captions on Instagram
Carefully crafted Instagram captions can be one of the most creative ways that you can express your interior design brand in an authentic way. To make things easier for you, we put together a 3 Month Interior Design Caption Template for inspiration to make your feed pop with engaging home decor content.
Also, keep our ultimate list of Instagram post types for interior designers close for content ideas that might attract the attention of your ideal client!