Would you like to build your interior design brand and connect with potential clients on Instagram?
Direct messages (DMs) should be then part of your social media strategy.
If that's not the case, you are missing out on one of the top-selling tools that Instagram offers for business owners!
In this blog post, we are going to shine the spotlight on how direct messages can help you land new clients and grow your interior design business.
Disclaimer: This blog post may contain affiliate links and we may earn a small commission when you click on the links or purchase paid products at no additional cost to you. We only recommend products and software we truly believe to be helpful for your business.
A powerful tool to go beyond just doing the expected on Instagram
Now, for many interior designers, Instagram is their number-one choice when it comes to promoting their business, and for a good reason.
Instagram is a powerful visual medium where so many facets of your business can be showcased: whether you are posting about projects, mood boards, your team, or even your design inspiration.
That being said, if you truly want to grow your business with Instagram and use everything that Instagram offers to interior designers, direct messages should be a part of your arsenal.
DMs are so much more than just sending out the odd message here and there: when approached strategically, they can work in your favor to take your social communication to a whole new level and turn it into a sales channel.
Let's have a look at what exactly you can do with direct messages.
Why are Instagram DMs such a big deal?
There are several reasons why direct messages are one of the best tools that an interior design business has on Instagram.
One of the most attractive features is that DMs are private, which means that you can create one-to-one conversations with potential clients.
DMs can also be personalized as much as you prefer; therefore, if you are willing to set some time aside, you can create unique messaging that is tailored to a specific follower or potential client.
The benefits of DMs don't stop here, though. They also allow you to establish a closer connection with potential clients, make them feel heard, and provide value so they can trust your brand.
3 ways how interior designers can use DMs to get new clients
When you engage with potential clients, especially via DM, your goal should be to keep the conversation flowing when they have shown interest in your business. But you don't have to just wait until they reach out to you.
Here are three ways you can use direct messages to engage with potential clients and sell your interior design services.
Welcome message
One thing we often like to do is to send a welcome message to our new followers to show that we are here for them and interested in their opinions. You can end your welcome message with a question that can elicit a meaningful reaction from your followers, for instance, "What is a current design issue that you are facing?" or "Are you planning any design projects in the next 6 months?"
Anything that can give you more insight into your followers and help you continue the conversation to increase the chances of converting them into paying clients.
Always remember to provide context – you do not want your followers to think that they are getting spam in their inboxes. So, create enticing content, but ensure that you from the get-go are clear about why you are sending a message.
Story poll reply
You can also send a direct message to people who voted in your Story poll or asked you a question in an AMA. Let's say you do a poll in your Story asking whether your followers are planning a kitchen renovation in the next year.
For those who answered yes, you can message them, saying, for instance, that you have a helpful blog post on this topic, or a free checklist of things to think about when planning a kitchen remodel. People can then sign up for your checklist, meaning you grow your mailing list and can work on warming up this client lead.
By the way, if you react to someone else's Insta story, you are also starting a DM conversation!
Ask followers to DM you in your caption
Another way to use DMs would be if you had something that your followers might be interested in, let's say a freebie, to say in the caption of your post, 'If you would like to receive this freebie, DM us with …', and insert a word or a phrase you want to use, for example, 'Yes I want this!'
This way, people who are interested will send you a direct message where you can direct them to your website to get the freebie.
At the same time, this opens up a communication channel between them and your brand.
The important thing to remember is that your DMs can be conversation starters, but don't leave things there – when appropriate, try to funnel communications to your regular channels to get the ball rolling.
More tips for using DMs
Here are a couple more tips to keep in mind when using DMs on Instagram:
Know who exactly your ideal client is – this will ensure that you are aware of the communication style that resonates with them and will be more likely to respond to.
Be authentic – communicate in a way that is natural to you and that is in line with your brand.
Be sure to show interest in your target audience – show that you are really here for them and keen on helping them solve their pain points.
Check your DM inbox regularly, including the message requests and spam. Sometimes you might find a potential client inquiry there.
Always respond to direct messages, and try to respond in a timely manner. You can delegate this task to someone on your team to make sure your followers get a timely reply but be sure to create guidelines or use message templates that your team can use for guidance on how to respond to potential client messages.
Experiment with different messages to see which message and copy get you the most responses. Your goal shouldn't be just sending a message for the sake of it – try to keep the conversation going and deepen the relationship between your potential clients and your brand.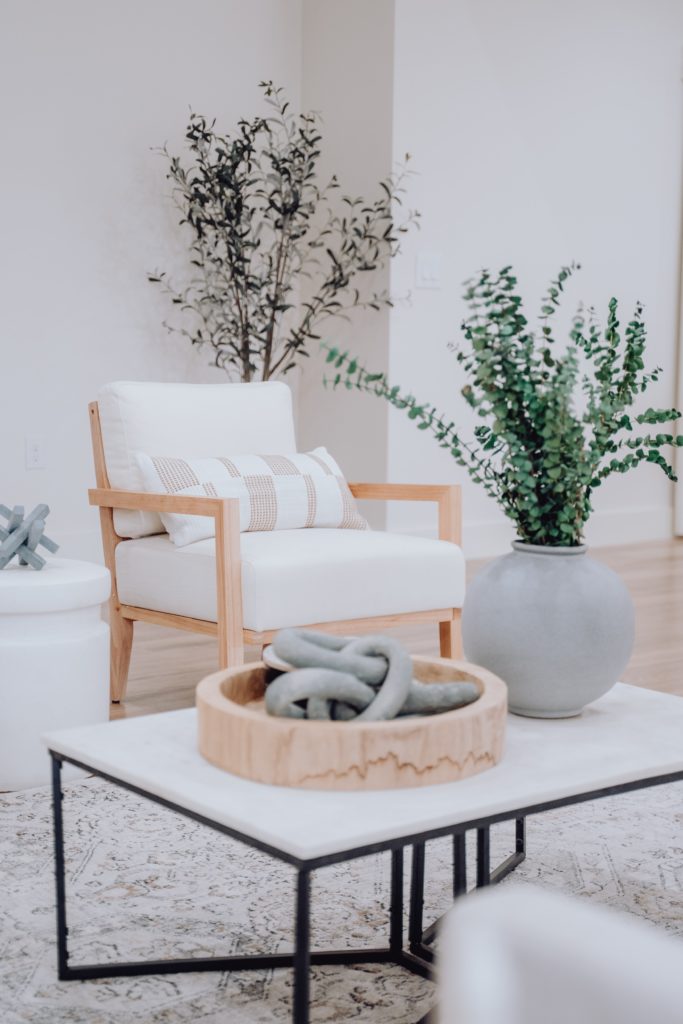 Ready to make DMs work for your home decor business?
So, have we changed your mind about direct messages? Do try out our tips for using DMs and let us know on Instagram how it goes – why not send us a DM? 😉
We also have some extra resources that you can make use of.
First up is our DM cheat sheet with tips and best practices to get you started. It has been created especially for interior designers and contains a message template that you can use to welcome your new followers.
If you want to level up your Instagram game even further, do check out our Instagram Guide For Interior Designers. It contains everything you need to know to use Instagram to drive sales – from content creation and how to write scroll-stopping captions, to step-by-step instructions for how to create an Instagram content plan for your business.
Plus, pages and pages of templates and extra resources!