Seasonal and special occasion content are some of the best content types to incorporate into your interior design posts.
Unlike typical evergreen content (which is also needed, of course), seasonal and occasional content is targeted around specific events or occasions that are happening during certain times of the year.
Spring and summer especially are prime time frames where you can truly make the most of your interior design content. Gorgeous fresh petals and blooms, soft spring colors, and radiant summer hues all have a place in enriching your feeds and timelines.
These targeted pieces can also help you reconnect with your followers and attract the attention of potential interior design clients. When you tap into seasonal home decor content trends, you create interest and relevance, making it worth it to use every opportunity for eye-catching content. Plus, you can increase engagement when your posts are topical and intriguing.
To add extra flavor to your spring and summer content, we've created the ultimate cheat sheet of spring and summer social media content ideas for interior designers. Whether creating videos or static content, there is plenty to choose from!
Check out our ideas below, and get ready to create beautiful content that will radiate with every view.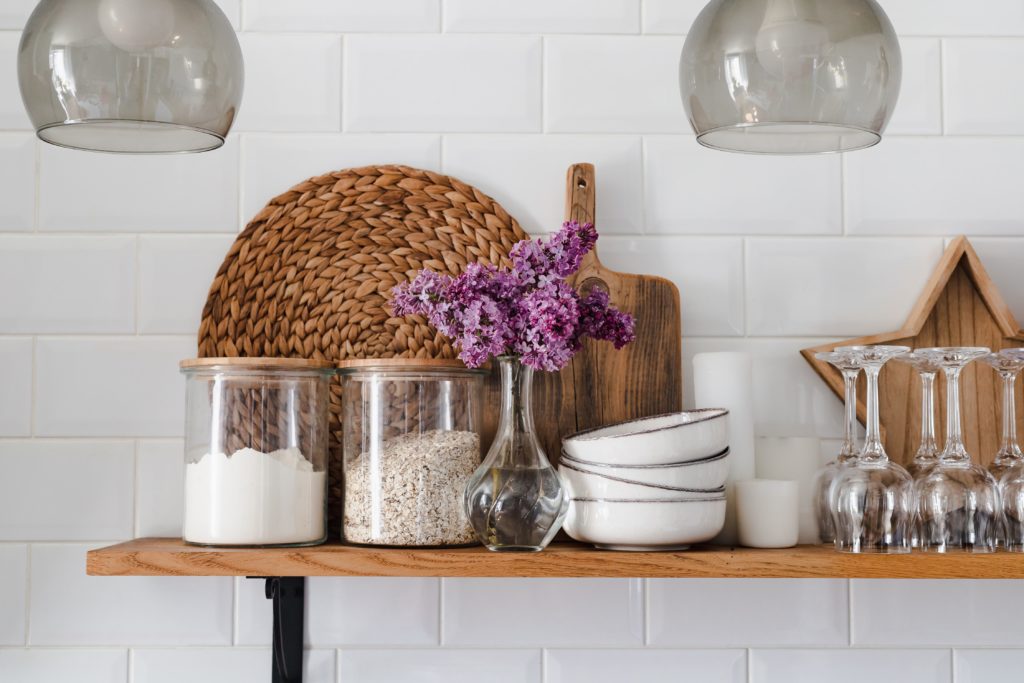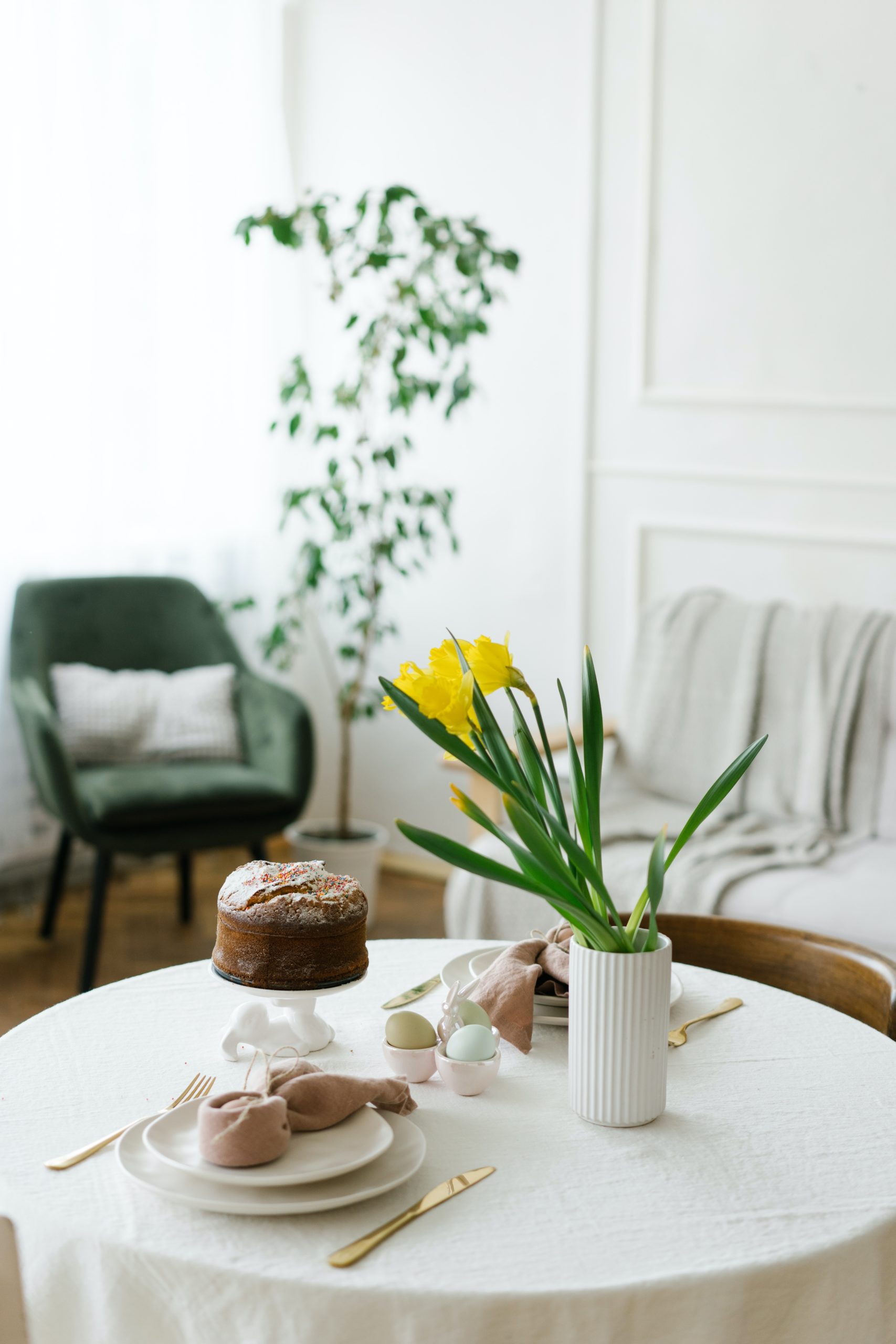 Disclaimer: This blog post may contain affiliate links and we may earn a small commission when you click on the links or purchase paid products at no additional cost to you. We only recommend products and software we truly believe to be helpful for your business.
Spring and summer content marketing ideas for interior designers
Spring & summer static posts for interior designers
Springtime & summer palettes
Hone in on trending spring/summer shades by showcasing gorgeous seasonal colors that your followers can consider for their interior decor revamp. This can be done with mood boards showing various items in refreshing color palettes, or even with carousel posts where followers can get inspiration for every room in their homes.
If you do not have sufficient photos in your library, consider using high-quality stock images – check out recommendations on how to get started.
Before and after spring or summer projects
Showcase how you created seasonal spaces for your clients – and how you can do the same for further projects. Highlight the key changes that were made and focus on those areas where your interior design touch truly shined.
Window treatments
A fresh coat of paint is one of the best ways to spruce up window frames that might look dull or need an update. A carousel-type post is a wonderful way to make the process come to life (plus, you could consider a Reel video if you have the time to record!)
A room-by-room spring or summer makeover series
For this one, you can do one big carousel, or split different rooms into different posts to create a series of posts – from the entryway to a mudroom, living room, bedroom, and beyond.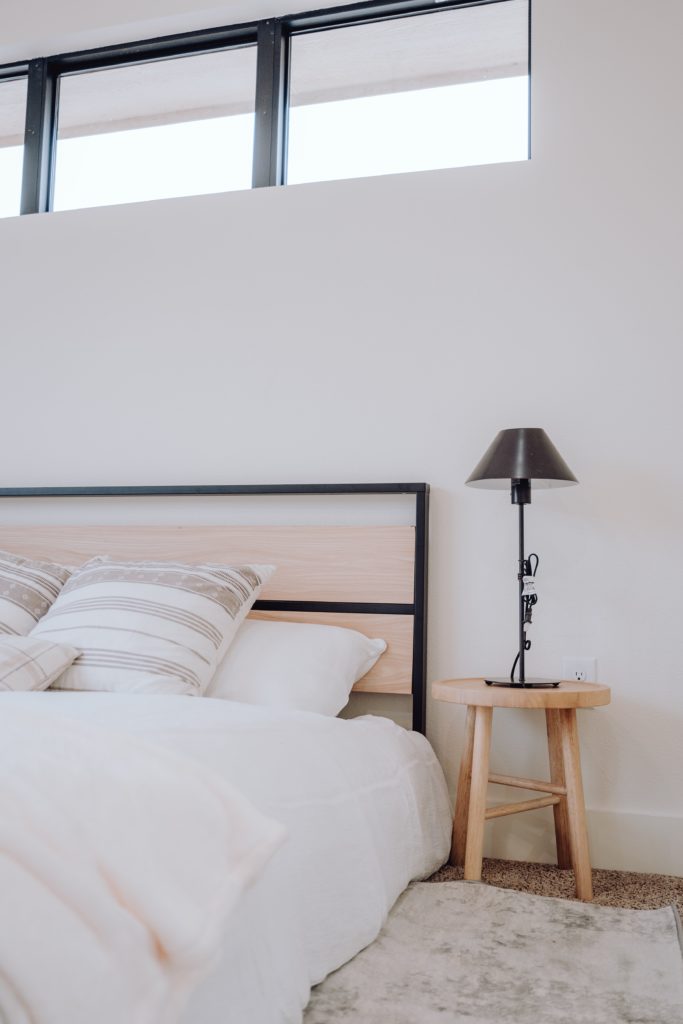 Inspirational spring & summer quotes
These types of posts – which can be beautifully created with Canva templates – are great as shareable content. Remember to brand them subtly to your business to ensure that if someone sees your posts shared on followers' timelines, they know where to find you.
Don't forget Airbnb and guest house owners – give some practical hospitality tips that will work to update their units
Show how your followers can quickly refresh their spaces with beautiful decor brimming with summer inspiration and will give their rentals a modern refresh for the season.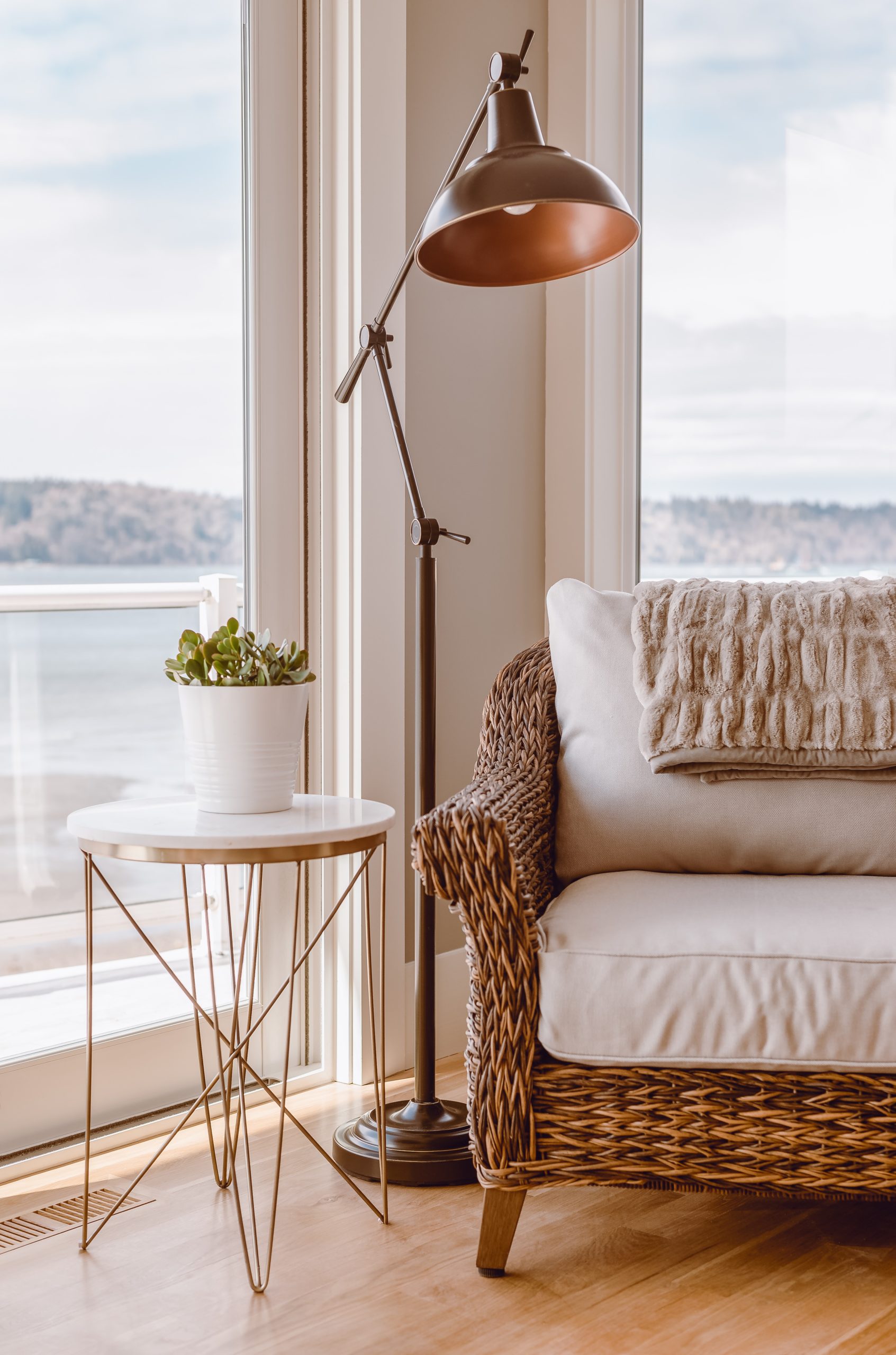 Create a shopping guide to inspire home makeovers for the season
Whip up some mood boards with key spring and summer colors, and if you have preferred suppliers, why not tag them – it will make it easy for your followers to find the items that they like!
Inspire with design ideas for different decor themes
This is a great topic to make a series from – from minimalist, boho, eclectic, glam, and farmhouse to coastal and rustic. Then, when you've done your individual posts, you can do one recap carousel or mood board showcasing different themes and which decor items will work with them.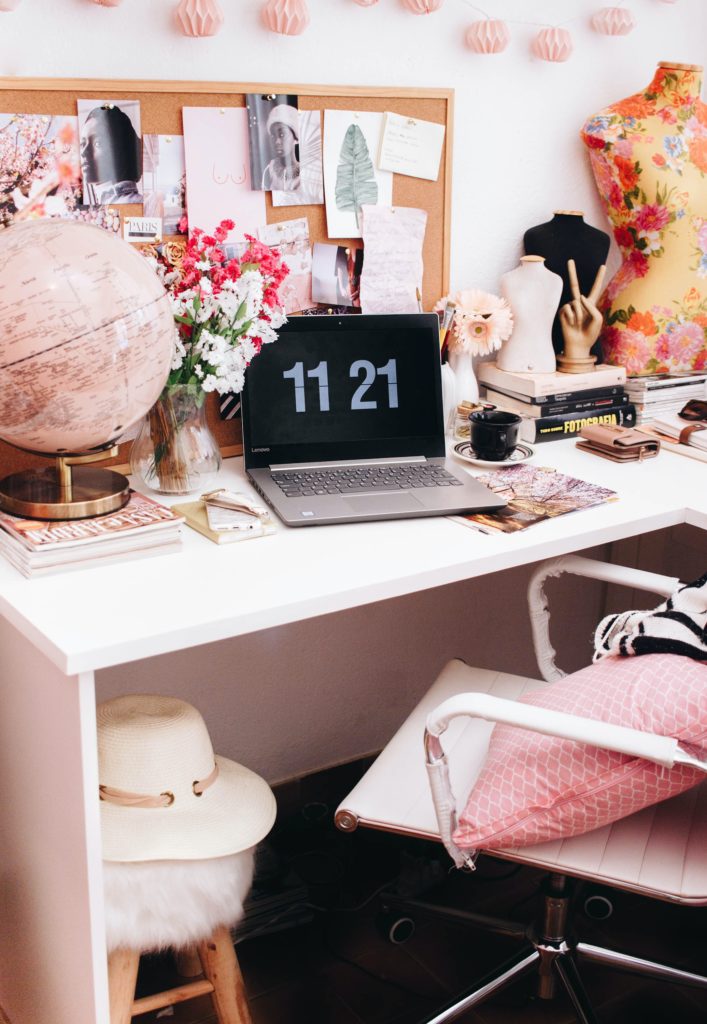 Spring & summer Instagram Stories for interior designers
Do you sell home decor items? Create short story bursts showing new seasonal arrivals
Showing newly available items that tap into spring/summer looks adds value for followers, as they can see what furniture or decor pieces are available that they can use for their home makeover.
Using Canva templates will allow you to create sleek visuals, and save you time – especially if you are doing flash sales or limited-time deals, so have a look at those templates that will work the best for your brand.
Inspire your followers with spring-cleaning type Stories
Do a series of short tips for spring cleaning and how to reduce clutter to get a home spring/summer ready – do keep each story short and to the point to make it easily digestible.
Craft this or that type of posts
Your followers will love giving their creative input, so create stories where they can choose between different spring or summer looks.
Do bite-size tutorials
These videos can be as simple as making a beautiful flower arrangement, or moving around furniture at home to allow more sunlight in to match the spring/summer season – keep it entertaining yet short to grab your followers' attention.
Consider a fun spring or summer giveaway to start the season with
Offer a free discount on services or products, or if you stock products, compile a "goodie bag" with top interior design items that are themed for the spring/summer season.
Create patio-focused Stories
Many of your followers will likely be looking for ideas for outdoor summer entertaining, so give them food for thought with outdoor table decorations and other decor elements that will add a seasonal touch to your arrangements.
Spring & summer Reel ideas for interior design business owners
Create a reel showing how easy it is to update the colors in your home for spring and summer
Use a transition-style video or even a hyperlapse to create that feeling of ease – be sure to keep it practical and easy to follow!
Add a touch of real-life inspiration with videos from spring or summer events that you attend
Say, for instance, you are attending a trade show where spring/summer home decor items are showcased. Do a walk-through to show your followers some of the latest trends and inspire them to discover great products with you.
Do a video where you share your thoughts on some of the leading spring and summer trends for interior design
Be truthful and practical – if you feel a trend could do better, say so, but in a constructive way. Do place yourself in your followers' shoes – if they would love a certain trend, don't knock it completely if it doesn't fit in with your personal preferences.
Create an easy DIY video showing how you can easily swop out decor items for spring and summer feel when you are on a budget
Many of your followers might not have the budget for a full home makeover, so create a practical video that shows how they can invite the new seasons into their homes without breaking the bank. Show which items can be swapped out and stored (such as throw pillows, comforters, table runners, or carpets) and which ones can work all year round.
Want to take it a step further? Make a video showing how you can create an evergreen home that looks beautiful no matter the season!
Pick key looks that are easy to create and practical, and show how they can work in any home of any size.
Tap into summer holidays for decor inspiration
Many of your followers might be going on holiday, so create some fun inspiration for decor items that they can bring home from their travels to capture the essence of the season.
Share your best springtime & summer outdoor entertaining tips
Show table arrangements, colors, and cutlery that will help your followers create seasonal themes for their dining tables when they are entertaining guests.
Do behind-the-scenes videos of your spring and summer projects
Whether you have footage of buying materials, setting up spaces, or how a space looked before you got started working on it, make your followers part of the journey.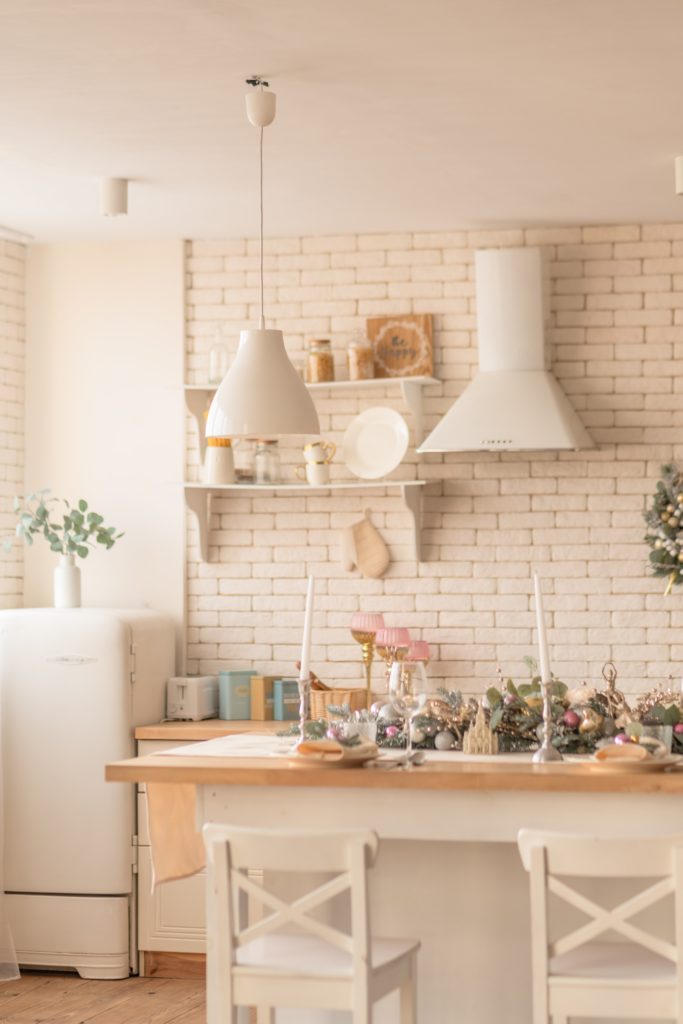 Plan your spring & summer home decor content in advance
Always keep in mind that your spring/summer content should not just look pretty and do nothing else. It needs to add value, inspire and create hooks that will draw followers and potential new clients in.
To make the most of your seasonal interior design posts, ensure that you are using planning tools such as Later or Planoly, which will ensure that you can pre-plan content and not need to do any last-minute content creation or posting when a new season starts.
For that extra bit of flavor, tap into content creation tools that will allow you to create eye-catching content that looks beautiful, professional, and trendy.