Marketing a virtual design business can be quite different from marketing a traditional interior design business.
While most interior designers need to cultivate personal relationships, for virtual designers, the most important thing is to have a strong online marketing strategy. Potential clients will rely on your online presence to discover you and get a sense of your style and talent.
In this blog post, we will explore the ways in which marketing a virtual design business differs from marketing a traditional interior design business, which channels to choose for your e-design business, and how you can promote your virtual design brand across multiple online channels.
Disclaimer: This blog post may contain affiliate links and we may earn a small commission when you click on the links or purchase paid products at no additional cost to you. We only recommend products and software we truly believe to be helpful for your business.
The basics of promoting a virtual home decor business
If you are a virtual interior designer, you are likely familiar with providing deliverables such as mood boards or floor plans digitally. And, of course, those many video consults with clients from basically anywhere in the world!
All excitement aside, being a virtual interior designer is not without its challenges, though – especially when it comes to social media marketing (and marketing in general).
Traditional interior designers would typically focus on building relationships and in-person contact with potential clients to build trust. Plus, they can more easily source photos of their projects so it's easier to showcase their talent on social media. They would also use different social media platforms to build personal relationships such as neighborhood Facebook groups instead of Pinterest.
Virtual interior designers' approach to social media marketing works a bit differently. Pinterest, for instance, is a great platform to drive traffic to your website regardless of a visitor's location. Instagram is another prime marketing tool as you can attract people from all over the world if you are deliberately using targeted hashtags.
Before we look more closely at the two most popular social media platforms for e-designers, let's talk about the challenges you might face as a virtual interior designer.
The challenges of marketing a virtual design business
Although virtual interior designers have the advantage of being able to work with clients from all over the world, there are some challenges that come with marketing their business online. You might recognize some or all of the challenges below:
Building closer relationships with potential clients
This can be a challenge since virtual interior designers don't have the advantage of in-person meetings to build trust and rapport with potential clients. However, you can overcome this challenge by focusing on making your brand relatable by choosing content that resonates closely with your ideal client.
You can also show your face and personality more often on your website and social media channels so people can relate to your brand. This can help you build that personal connection with your audience even if you never meet your clients in person.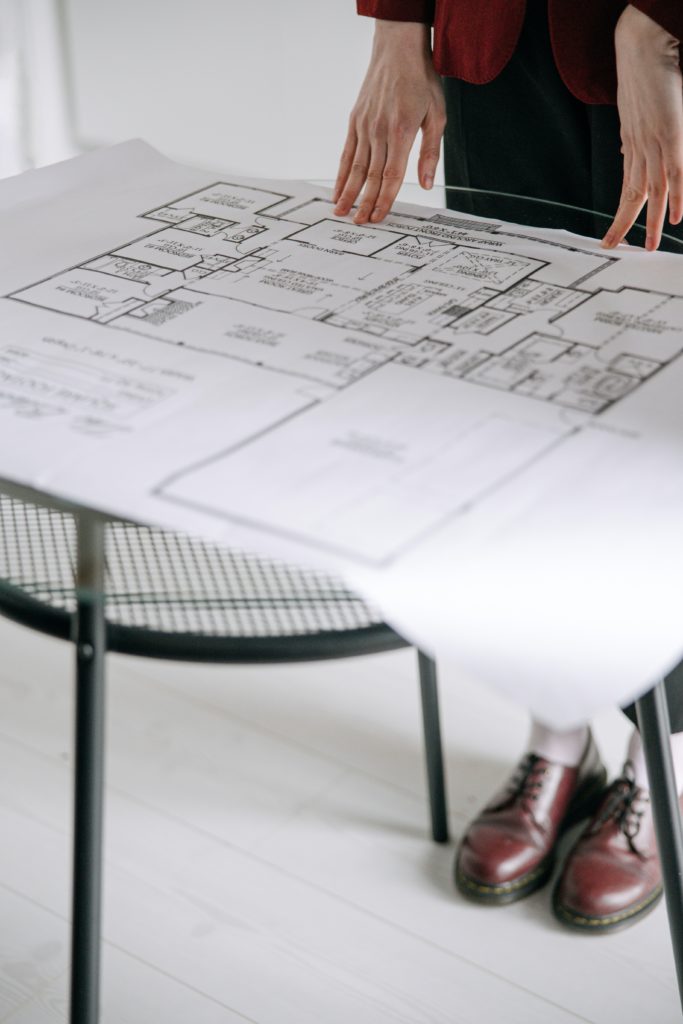 Attracting high-profile clients
As a virtual interior designer, you may feel that it's harder to attract high-profile clients. Indeed, it might seem easier to meet this kind of client leads at high-profile events than online! To bridge this gap, you can be careful with targeting by trying partnerships with higher-value brands, experimenting with hashtags that are focused on luxury design projects, and tailoring your content to appeal to people planning high-ticket projects.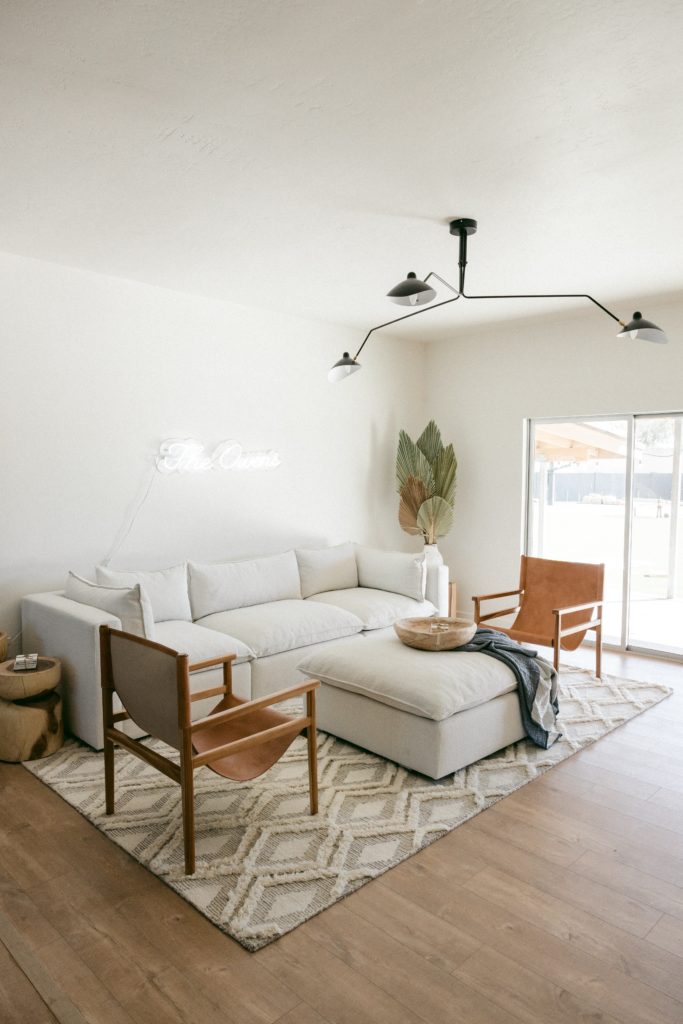 Showing your talent
If you don't have a big library of finished home decor projects, it can be challenging to showcase your interior design talent. However, you can still focus on sourcing as many testimonials as possible, as well as trying different kinds of content. Dig a bit deeper to explain your design process, share design tips, or share a client's testimonial with plenty of details about how you fulfilled their brief. Ensure that your posts highlight how you achieved key objectives for your clients and how your skills and design style make you a perfect consideration for a virtual interior design project.
Keep in mind that you are not just selling your services, but also your expertise and why clients prefer your virtual design service above others, including in-person design services.
Educate potential clients on the benefits of virtual design and showcase your way of working
As an e-designer, it's important to communicate the benefits of remote design to potential clients who may not be familiar with the concept. Take the time to think about the questions they may have and provide information that will put them at ease and make them feel comfortable working with you.
Instagram Reels and YouTube videos are effective in showing off your work and providing insight into your virtual design process. Consider creating videos that address common questions and concerns about virtual design, such as "What is e-Design?" or "How does virtual design work?"
When you show your way of working, you take the mystery out of virtual home decor services and you get to highlight the many benefits of e-design services.
In your content calendar, make sure to address common FAQs and highlight the benefits of virtual design, such as lower costs and the ability to work with clients around the world.
Just be careful to not make your messaging too salesy – keep it conversational, and interesting.
Social media platforms for virtual designers
Since you are relying on online sources for your client leads, you need to be active on social media platforms to reach a wider audience. As mentioned above, Instagram and Pinterest are the top platforms to showcase your work and attract potential clients.
Pinterest for virtual interior designers
Pinterest especially can become one of your most valuable tools for promoting your virtual design business and generating leads.
With its focus on visually appealing content, Pinterest aligns well with the evergreen and seasonal content that potential interior design clients might be interested in. By creating boards full of pins that speak to your target client and including links to your website, you can attract potential clients from various locations.
There are tons of Pinterest tools that you can use to make your profile optimized and interesting. These include Canva, which you can use to create perfectly optimized pins, as well as stock photo websites, such as Unsplash and Pexels when you need to beef up your image bank or create backgrounds for images with overlays (of course, you can also use paid photo websites if your budget allows).
As part of a strong blogging strategy, your informative articles can be used for Pinterest content too. By doing so, you can demonstrate your expertise and attract potential clients who can work with you remotely.
To make the most out of your Pinterest profile, check out our own Pinterest guide for tips on how to optimize your bio, how to use group boards, and how to attract new potential clients with Pinterest.
Instagram for virtual interior designers
If you've read our blog posts before, you might know that Instagram is our favorite social media platform, regardless of your design niche. There's a good reason why – it's a prime marketing tool for virtual interior designers as it can help you attract people from all over the world! You just need to be strategic about creating content that your target audience is interested in and engaging with your following regularly to build trust in your virtual design brand.
At the moment, Reels are the best way how to drive new people to your profile so your Instagram strategy should include Reels and video content in general.
Other types of content like carousels and Stories are also important to keep your existing audience engaged, but since your focus will be less on relationship building and more on attracting new audiences to your brand, and ultimately, leading them to your website, prioritizing Reels should be on your marketing to-do list.
Social media content ideas for virtual designers
To generate interest and keep the social media algorithms happy, you need to post high-quality content regularly.
Luckily, there are so many things you could post on your Insta feed! Below we are sharing ideas for static posts, Stories, and Reels – and many of them can be created from the comfort of your home office, without any visits to your clients' homes!
Now, it is important that your social media provides a welcoming base for interactions, so ensure you create posts that will inspire engagement – ask questions, do Story polls, or ask your followers what they think of certain designs, layouts, or styles… Make them feel you listen to them!
Instagram post ideas for virtual designers
Static posts are great for evergreen content as they remain on your profile until they are deleted or archived. They also allow for longer, more in-depth captions than Stories or Reels which can be helpful for sharing the story behind a project or when offering design tips and advice to your followers.
Before we look at individual ideas for your static Instagram posts, here's a tip for all your static content: Always use high-quality, visually appealing images for your static posts and choose relevant hashtags to reach a wider audience.
Home decor tips and tricks
Share your expertise by giving followers tips on how to design their own space, or how to make the most of a small room. This is a great way to position yourself as a thought leader in your industry.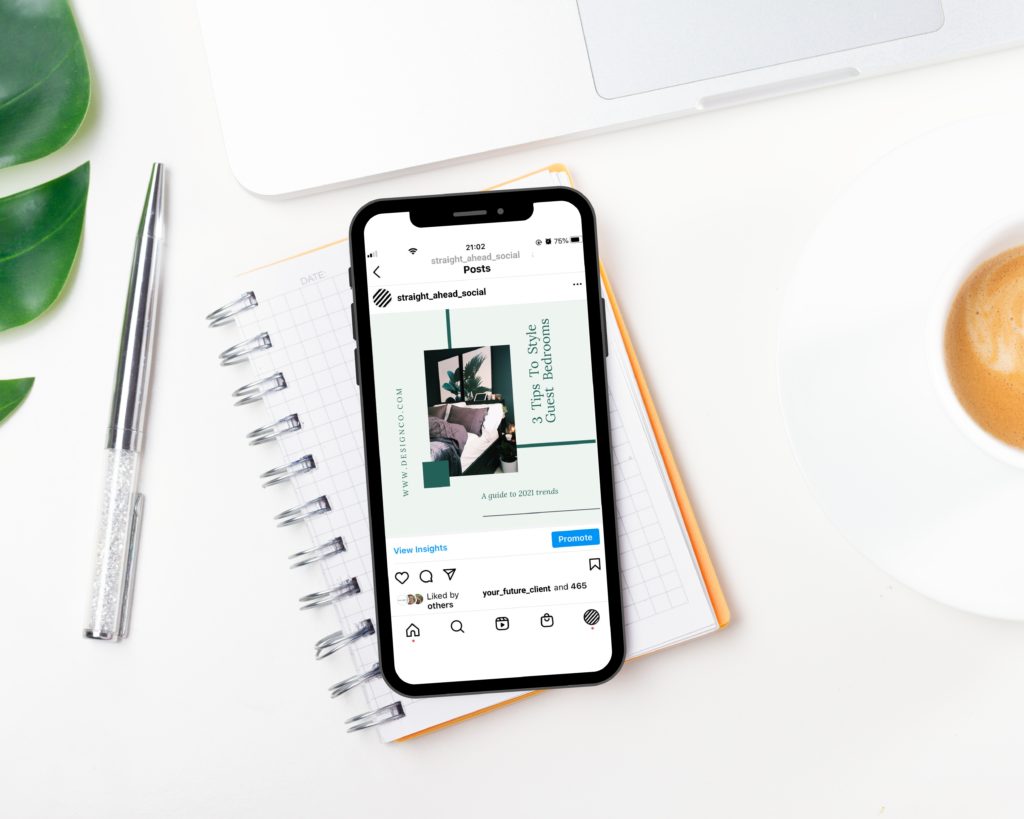 Your design favorites
Share your favorite design products or furniture pieces, and tell your followers why you love them. This is a great way to show off your taste and help your followers get inspired for their own projects.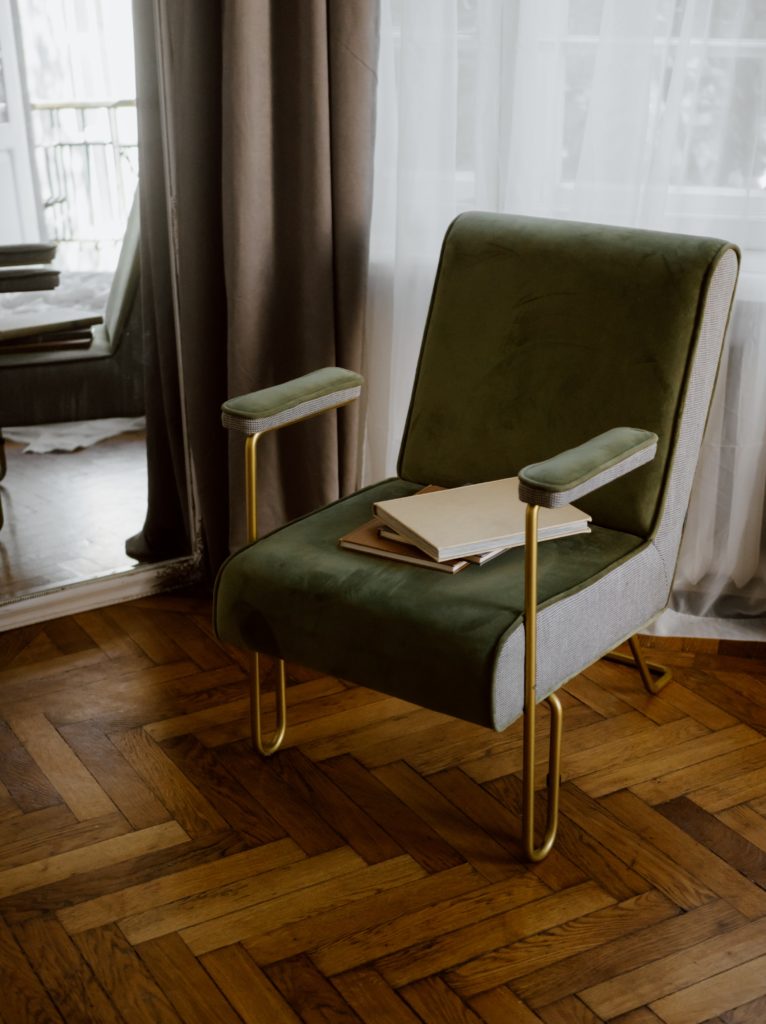 Inspirational quotes
Share motivational or inspiring quotes that relate to design or creativity. This is a great way to engage with followers and create a positive, uplifting vibe on your Instagram page.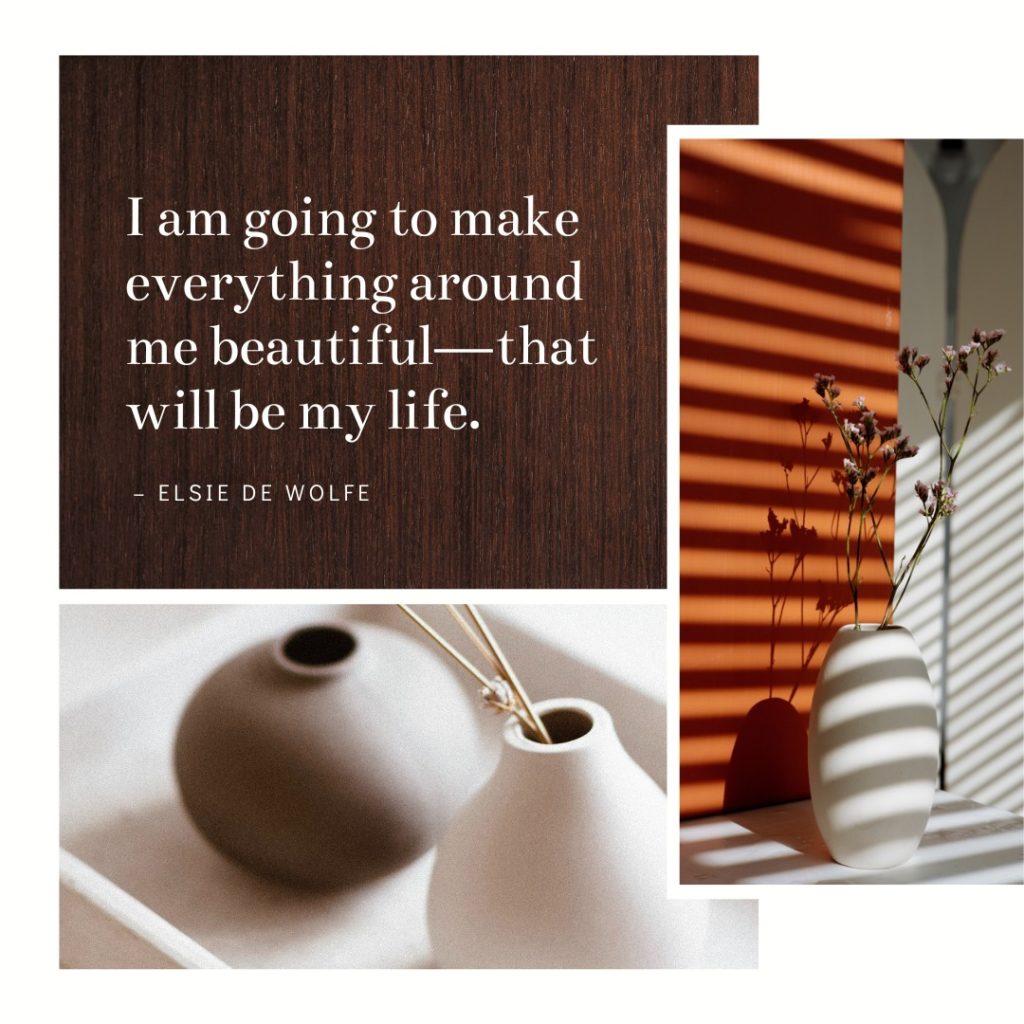 Mood boards
Share your mood board for a new project, along with a brief explanation of your design choices in the caption. This is a great way to give your followers a sneak peek at what's coming up and showcase your design skills.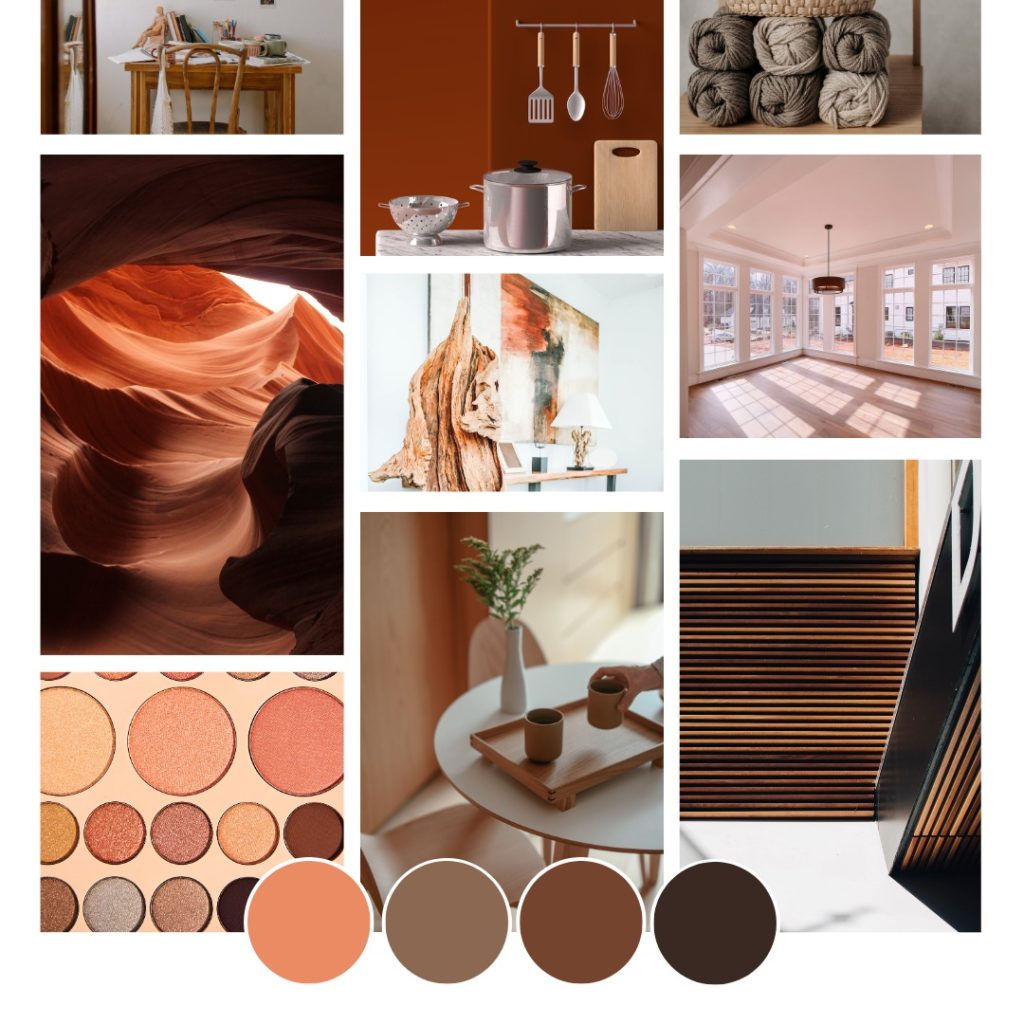 Seasonal home decor ideas
You can create content related to the seasons, such as holiday decorations or spring cleaning tips. You can also tailor your content marketing ideas for virtual designers based on the time of year.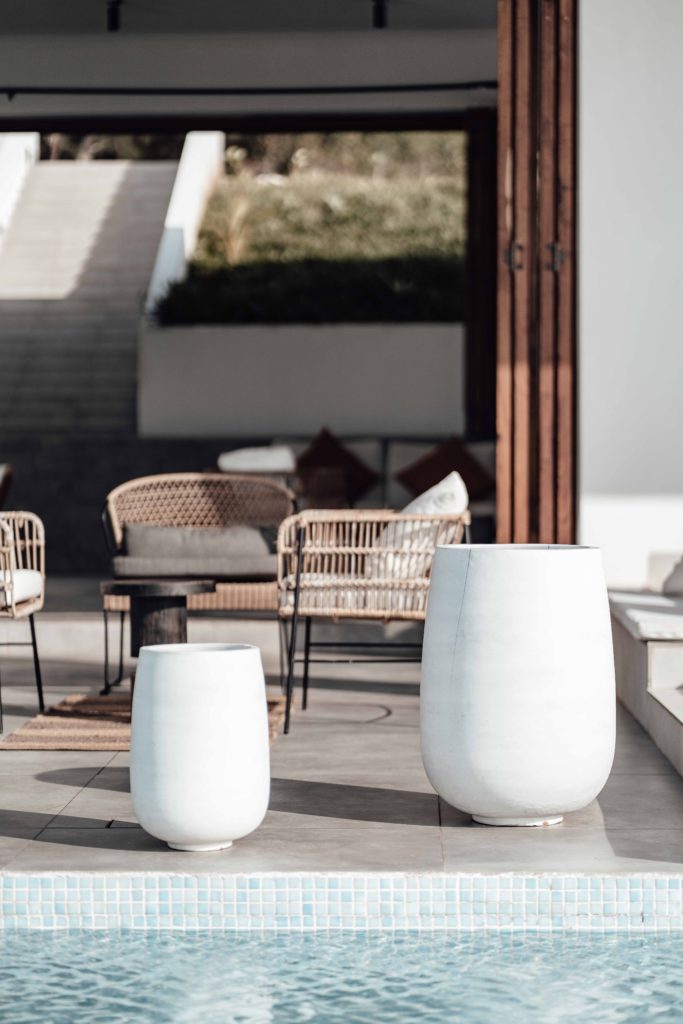 Story ideas for virtual designers
Instagram Stories allow for two-way communication between you and your audience. As a format that is popular with your existing fan base, Stories are great to boost engagement, promote sales and show more of your personality.
With their time-sensitive aspect, they are made for authentic, unpolished behind-the-scenes glimpses into your life and your e-design business.
Use Instagram Story stickers like polls, quizzes, and countdowns to engage with your followers and make your Stories seen by a wider audience.
This or that polls
Share a this or that Story and ask your followers to vote on which version they prefer. This is a fun and interactive way to engage your existing followers. And, since Instagram loves it when you use stickers (aka engagement boosters), these kinds of Stories tend to get a great organic reach!
Q&A sessions
Host a Q&A session on your Instagram Story where your followers can ask you anything about virtual design. This is a great way to engage with your audience and answer the questions that your potential clients might have before considering hiring you.
Behind-the-scenes
Share a Story showing the behind-the-scenes process of creating a design. This could include things like sourcing materials, sketching out designs, or hopping on a call with clients.
A glimpse into your personal life
Use Stories to give your followers a glimpse into your personal life and design inspirations. This could include things like your favorite design books, the colors that inspire you, or your favorite materials to work with. Personal posts tend to be the most popular, even when they have nothing to do with interior design, so don't be afraid to show more of your personality on your feed!
Reel ideas for virtual designers
While Instagram Stories and static posts have their own benefits, Reels can be a powerful addition to your social media strategy. Reels are highly shareable, which means that your followers are more likely to share your content with their followers. Reels have also the potential to reach a wider audience than Stories or static posts as they appear on the Instagram Explore page.
Get some inspiration for your design Reels with our ideas below. Whichever idea you choose, keep your Reels short, snappy, and visually engaging. Use music and creative transitions to make your content stand out and keep your audience coming back for more.
DIY tutorials
Share a DIY tutorial on how to create a design element, like a throw pillow or a wall hanging. This is a great way to position yourself as a teacher and inspire your followers to get creative with their own projects.
Design interviews
Create a Reel where you interview other designers or experts in the interior design industry. This is a great way to provide valuable insights for your followers and establish yourself as a thought leader in the field.
Design challenges
Are you at least a tiny bit competitive? Try making a Reel where you join a challenge to create a design based on a specific theme or prompt. Use hashtags associated with the challenge to draw in new people to your account and tag the creator of the challenge for greater exposure.
Time-lapse room makeovers
Create a time-lapse Reel showcasing a complete room makeover from start to finish. Use music to set the mood and show off your design skills in a condensed, visually stunning way. You can use your own home to do this – just take out your seasonal decorations, put your smartphone on a tripod, and have fun!
Instagram Tips For Virtual Designers
Now that you have a few ideas for what to create, let's unpack a couple of general tips that will help you create content that is engaging and appealing to potential clients.
Don't neglect the captions
Whatever kind of content you are creating, make sure that the caption always includes keywords that your potential clients will likely be searching for. This will increase the chances of the Instagram algorithm evaluating your content as the right fit for your target audience. Check out our video on writing engaging captions for more tips on how to do this.
Use location-focused hashtags from a variety of locations on Instagram
Although your hashtags needn't just be about your location, the important thing is that your ideal clients find your content. So, if you are comfortable working with someone from across the pond or any other location, include some of the trending hashtags that would match their online searches.
Hashtags are some of the best tools to make your content discoverable, so consider which locations would suit your services or from where you have attracted clients in the past.
Plan your Instagram content in advance
Just as you would approach your social media content as a traditional interior designer, you can schedule and plan ahead with the right content planning tools. Whether you choose our favorites: Planoly, Tailwind, Later, or other software, make use of all the tools that can make the planning aspect of your content a breeze.
Other ways how to get e-design clients
Although social media should be a significant part of your marketing activities, it's not the only way how to grow a virtual design business. Let's look at some other ideas for how to get new clients if you have an e-design business.
Grow your email list with various freebies to test across platforms
Let's be honest: No one wants to just randomly join a newsletter database without at least some incentive (or the promise that they will not be spammed). So, create a newsletter that people will want to get.
Now, offering freebies might feel like you are giving away expert services for free – but think of it this way: you are creating teasers that will entice your followers to want to revisit your profile to learn more.
Potential clients who download your content might be keen to find out more about your business, and as a next step contact you for perhaps a discovery call or a full project. Ensure that your links are easy to find for these downloads, and promote them on your socials as well as your website.
Design guides, tips, mood board templates, and similar freebies can be incredible lead magnets – without even asking someone to make use of your services!
For instance, you can post a link in your Instagram bio for people to follow and then provide an email address to download their guide, or you can post links in your Stories that will lead people to the freebie on your website.
And don't forget that your lead magnets can also be linked to your pins on Pinterest!
Make sure your newsletters have a beautiful design, and use eye-catching imagery and clickable links where people can be directed to your website for full articles, additional resources, or your booking form.
Use your social media networks to also ask followers what type of content they would like to see in your newsletters – this way, you can get a better idea of what would resonate with your followers.
Create a blog featuring tips and tricks on how to decorate your space on a budget
Most of your content should be focused on adding value – and not just selling services.
Tips and tricks on interior decorating on a budget is a classic content idea to show your audience that they can still get amazing styles for their homes without breaking the bank. Focus on high-quality, cost-effective items that are durable and consider covering various themes too, such as going glam, doing a modern look, or even some minimalism.
Write an eBook on the interior design topic you're strongest at, offering in-depth advice and inspiration
Speaking of lead magnets: eBooks are a great type of paid resource that can hook potential clients and show your skills as a virtual designer.
Keep your topics relevant and interesting – do watch out for writing too much about fads. Trends are important (you can do yearly trend reports, for instance), but keep your content evergreen as far as possible – this way your eBooks will be relevant and attractive for years to come!
Add the links to your bio for downloads, and use your social media posts to create awareness that followers can easily get the documents on hand.
Develop a podcast series that discusses current design trends and provides tips for decorating in different styles
Podcasts are perfect ways to create content that can be digested on the go or watched/listened to at home.
What makes podcasts perfect for virtual interior designers is that you can infuse your personality in every delivery, lowering the amount of disconnect between yourself and potential clients as they can get to know you more closely.
Bear in mind that just like your other content, your podcast needs to first add value – the "selling of service" can be a hook at the end (or midway through the episode), so make your episodes are interesting so that people will listen until the end and want to reach out to you.
Host webinars on specific design topics (e.g. color theory, furniture arrangement, lighting…)
Establishing yourself as a thought leader and expert can make it easier for clients to connect with you digitally.
So, draw up a roster of topics that your target audience would find interesting, then flash out your content. Consider bringing in some of your past collaborators such as contractors, lighting experts, or furniture makers to become part of the conversation, and as an added extra, create a downloadable that people that register for your webinar can download after the session.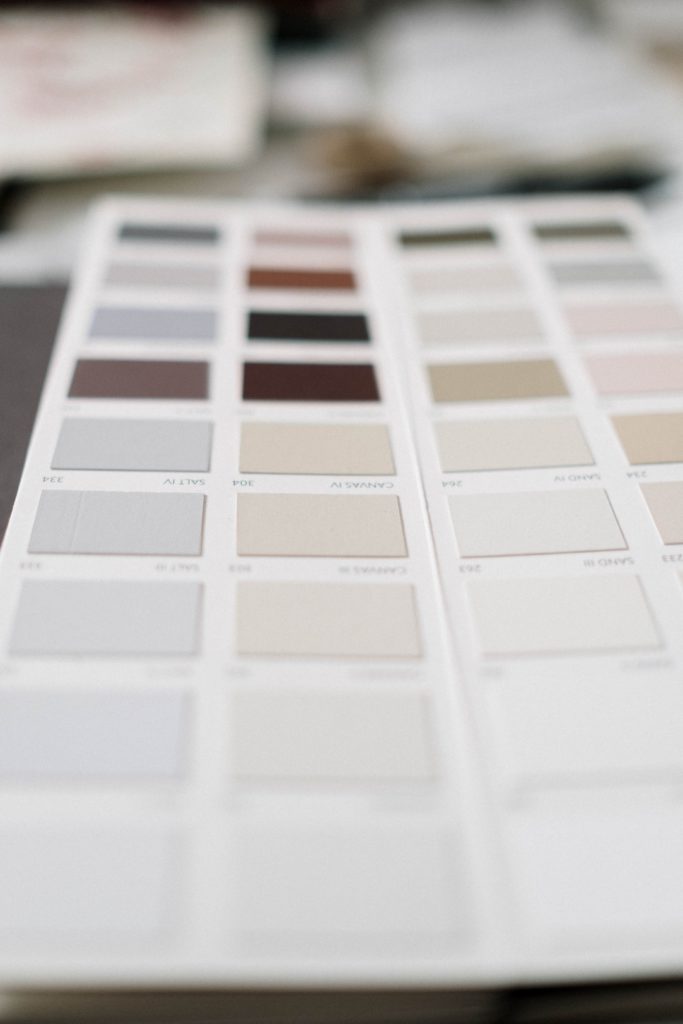 Create an online course or workshop on specific design topics, such as how to decorate a small space or how to incorporate different design styles
This is a fantastic value-add that can give your audience the confidence to make their interior spaces their own.
Often, small spaces especially can be challenging – thanks to modern building trends – and providing guidance on how to use decor to make each room pop will definitely be received well.
Use this opportunity to also highlight various design themes – remember, some of your potential clients might be looking for minimalist tips, while others are keen on vibrant boho or eclectic looks.
Create a YouTube channel that features design tutorials, client stories, and behind-the-scenes glimpses of your business
Because your virtual interior design business has a strong digital focus, a video series fits in perfectly with your target audience, as they would likely be looking for online interior design content.
YouTube is one of the most popular social platforms these days, and as far as brand awareness goes, it is a great way to build your online audience.
Become a rich source for their research: create snippets of how you work, what interior design involves, and which types of results they would be looking for. You can put together a content strategy for your weekly video themes (such as Tutorial Tuesday, Thursday Throwback for past projects, or Friday Fun where you feature answers to frequently asked questions) and cross-market posts on your social networks to draw attention to your video content.
You can also repurpose your videos for TikTok or Shorts on YouTube – meaning you can reach a wider audience without spending more time on creating content!
Once your YouTube audience grows, you can use it as a promotional channel for your services, eBooks, courses, or monetize the channel itself so it serves as another income stream for your virtual home decor business.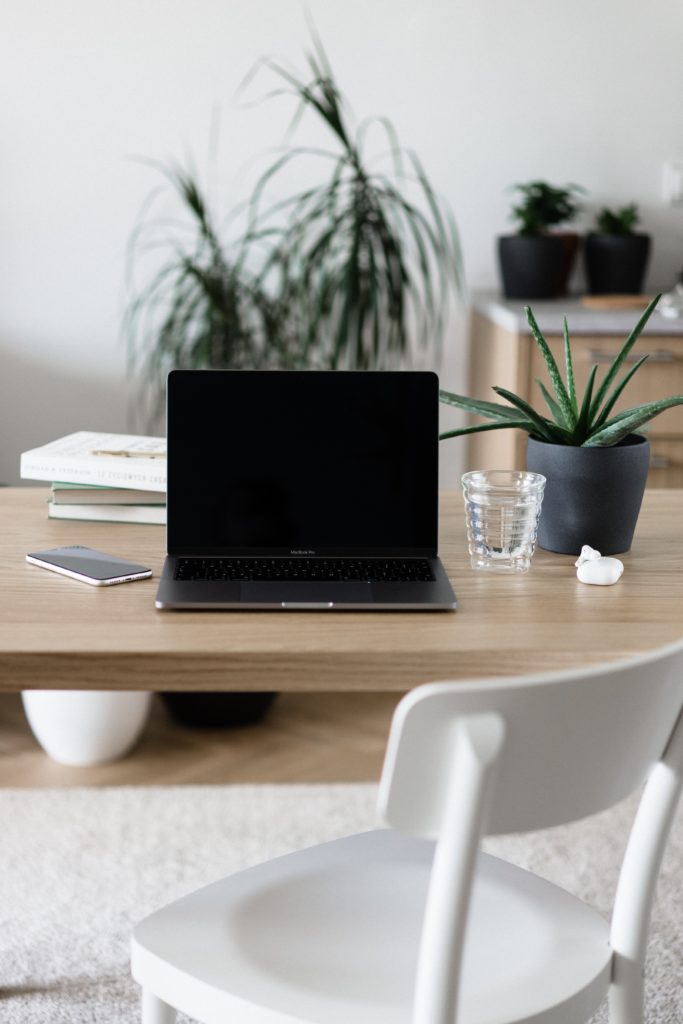 Enjoy every part of your social media journey as a virtual interior designer
Promoting a virtual design business requires a strong online marketing strategy, engaging content, and showcasing your unique talents and way of working in different ways than you would with a traditional interior design studio.
It may have its challenges, but the opportunities to promote your design business are abundant, especially with social media platforms like Instagram and Pinterest.
For extra inspiration, be sure to subscribe to our YouTube channel, and if you haven't yet, sign up for our newsletter for a weekly dose of proven marketing tips and social media tactics to grow your e-design business.