When it comes to your interior design social media strategy for Instagram, a great business bio is a must. It might seem that an Instagram bio is secondary to the content that you post. After all, it is only 150 characters! However, it can be the game-changer of whether someone would want to know more about your interior design business or simply scroll by.
In this blog, we will be looking at the most common questions that interior designers have about Instagram bio ideas. Of course, we are also including tips to help you to optimize your bio. This, in turn, will help you to make an impression on potential clients looking for interior design services.
Oh, and we also have a video on writing a great home decor Instagram bio:
Disclaimer: This blog post may contain affiliate links and we may earn a small commission when you click on the links or purchase paid products at no additional cost to you. We only recommend products and software we truly believe to be helpful for your business.
Introducing yourself as an interior designer on Instagram
Your Instagram profile needs to be true not only to your interior design business but also clearly illustrate a strong client focus.
When you introduce yourself in your bio, you need to address both your business and your potential clients' needs.
Remember:
Clearly show your unique selling points and show your potential clients how you are different from other designers.
If you have a specific niche, you must show why your style would suit certain clients better too.
Make it clear which types of clients you cater to – take the guesswork out of who your target audience is!
To ensure you can make the most of your Instagram bio, consider switching to a business profile. There are several benefits that you will be able to apply to your Instagram profile!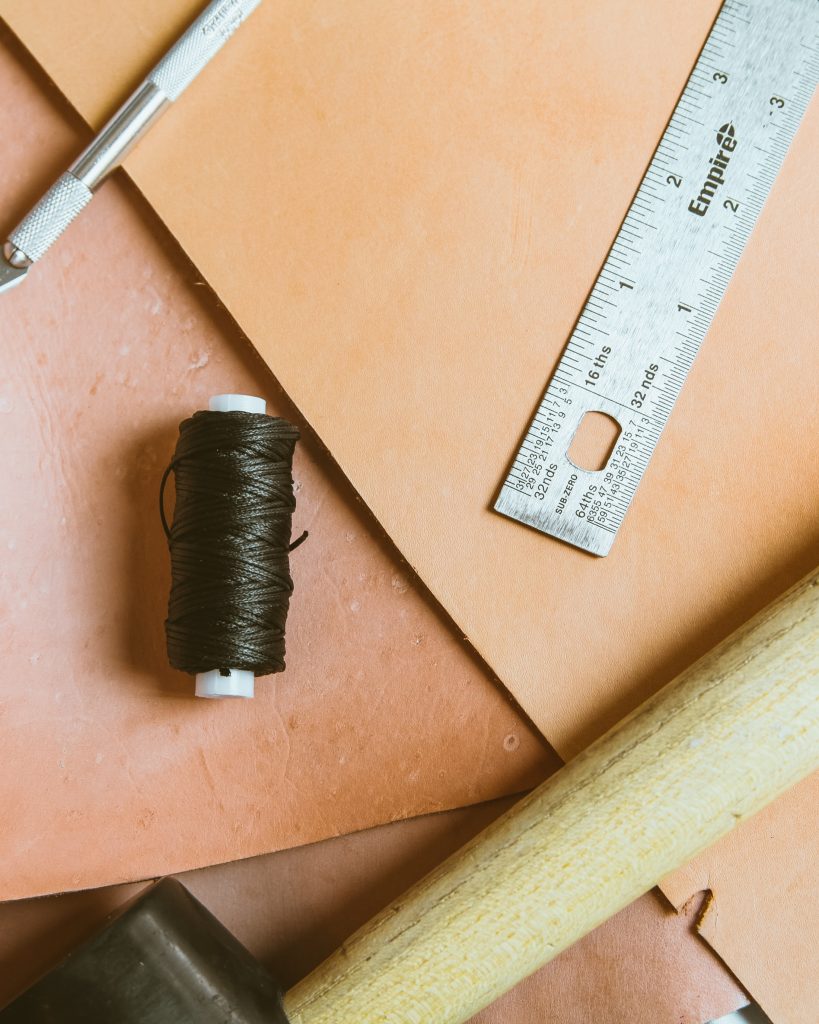 Writing an engaging interior designer bio on Instagram
Think how your clients would think. Would they warm up to a profile that is professional and to the point (such as big corporate clients) or would they be more relaxed and open to a more informal approach (such as moms looking for home stagers or home improvement enthusiasts)?
Once you have pinpointed the tone and feel, you will be ready to write your profile. If you are pressed for time or simply do not know where to start, consider hiring a professional copywriter. Let them write your Instagram bio, or help curate a couple of options to choose from.
Remember to keep the tone of your interior design bio consistent with your other social media profiles. You do not want your social media followers to feel that there is a disconnect between your different accounts.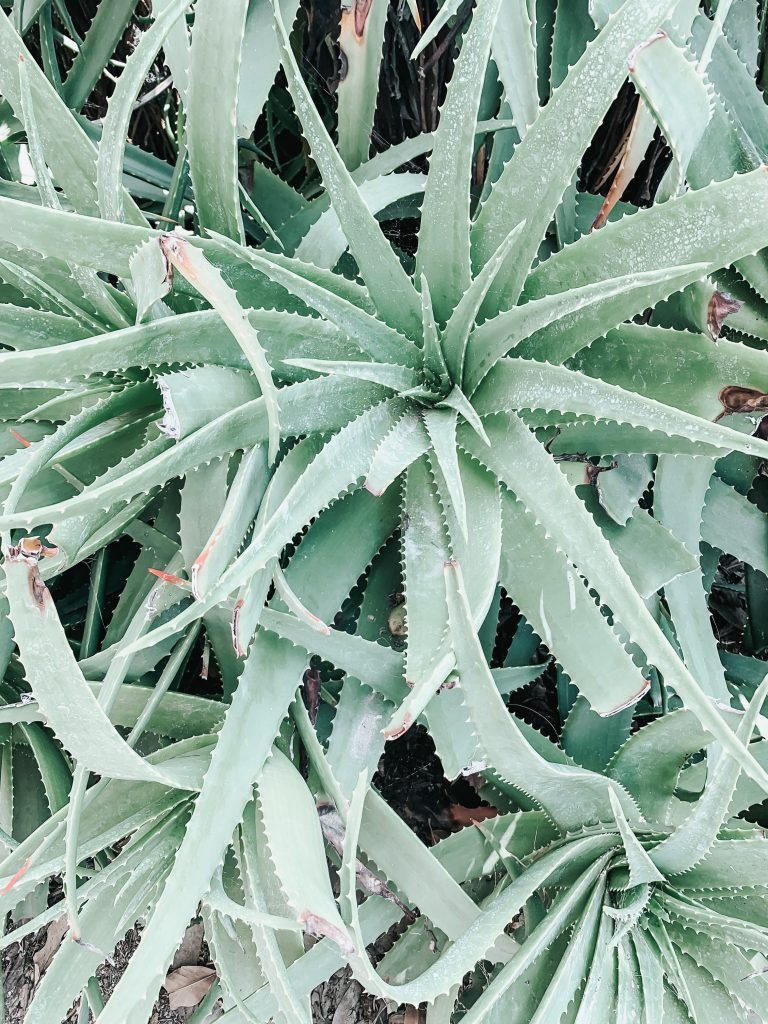 Home decor Instagram bio must-haves
When it comes to an Instagram profile for an interior designer, there are several key elements that you need to include in your bio. These include:
1. Targeted keywords. This will ensure your bio will be picked up by the key phrases that people are searching for on Instagram.
2. Your location. Make sure that clients in your area are able to find you. Otherwise, they will be left disappointed when they realize you are not located in their area.
3. Your brand promise. When you show dedication to solving your clients' pain points, they will feel more connected with your brand 
4. A catchphrase to easily catch the eye and clearly convey what your business does. Think phrases such as "home stager", "nursery layout expert" or even "kitchen interior designer". When people are scanning your profile, they will likely just move on if they do not instantly see what they are looking for.  
5. Essential information about your business, including your business name. Also, remember to include a link that will take them to your website or the desired landing page.
6. Your contact details, as some people would prefer getting in touch via e-mail or phone rather than DM.
7. Any possible downloadable content that your target audience would be interested in. This could be something like home decorating tips, how to choose color schemes for their homes, or trending home decor ideas. This is your chance to build a mailing list, so make use of it!
8. Won any high-profile awards? Make it known in your Instagram bio – it will set you apart from the rest and make your services look more appealing than those of similar profiles. 
9. If you have a specific call to action in mind, such as wanting to motivate your social media followers to register for an event or head to your website to order your services, you need to convey this in an elegant way that is punchy, but not too salesy. Think "shop our interior design packages on our website" instead of "book a consultation now!".
Interior design Instagram bio ideas
If you truly want to get creative with your Instagram bio, here are some more ideas to use:
1. Insert emojis to space out your text. Let's face it, social media followers love emojis, and if your interior design brand is more relaxed and your tone is informal, this is a way to infuse your bio with personality.
2. Branded hashtags are a good Instagram bio idea if your brand has been around for a while. You can use it in your content too and use it for giveaways or promotions, which will help you to track your hashtag and pick up engagement. 
3. Line breaks are a good way to make your Instagram bio easier to read and package it a bit neater. If you want to land several touchpoints in your bio without overwhelming readers, this is a great layout that will ensure no message gets lost in translation! 
4. Instagram quotes are another way to create connections via your Instagram bio. Inspirational quotes can show the inspiration that drives your interior design brand, so consider quotes from thought leaders in your industry that inspired you to start your business.
5. If your brand is more on the quirky side, you can make this shine through in your copy. For instance, if kitchen renos and layouts are your niche, you could consider a phrase like "what is cooking in the kitchen" or "cooking up a storm of kitchen ideas". You can also experiment with different fonts to make things even more interesting. Do remember that if your brand is a bit more corporate, it is best to not include too much humor.
6. Speaking of corporate profiles: keep your bio to the point about what your business offers to clients, and remember that you can include branded hashtags here too. You do not need to be stuffy, but tone down humor in this case so that your brand is not seen as frivolous.
7. Does your business have several service branches that speak to different niches? Why not consider sister accounts, for instance, one for kitchen renos, one especially for bedroom and children's playrooms, and one for living rooms and decor. This will be a great tool if someone visits your profile but has specific needs that need to be addressed.
8. Consider adding call-to-action buttons for your business profile. This will free up space in your bio and make it easier for your target audience to perform the desired action, such as "follow", "message" and "contact".
9. If your business is eco-friendly and only uses furniture pieces, such as lamps, baskets, chairs, and desks made from natural materials, make your ethically conscious brand personality shine. This is especially important for potential clients that are serious about using natural materials in their homes and that are conscious consumers. When they find a brand that perfectly aligns with something that they are passionate about, they will likely be in touch.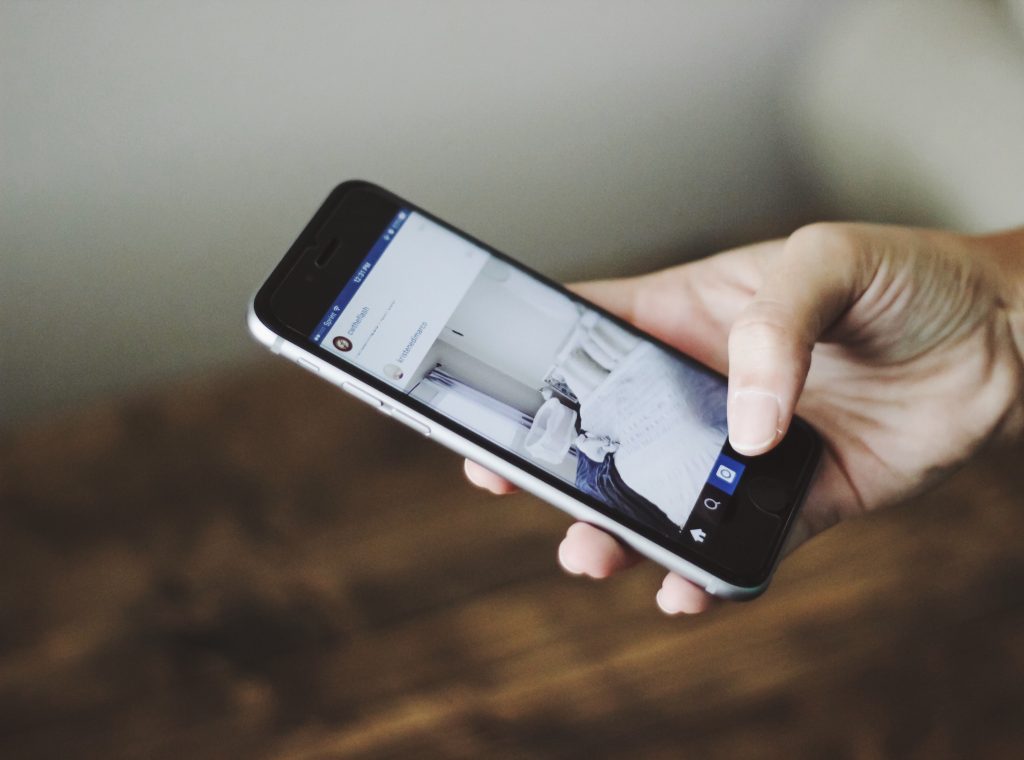 How to use your Instagram bio as the ultimate marketing tool
If you have been wondering how interior designers get followers on Instagram, or how you advertise your interior design business, your Instagram bio can be an amazing starting point to make it happen.
Marketing your interior design business on social media can be as simple as having a neatly polished bio that will immediately engage your followers and hook potential clients to find out more. Make a good first impression, and you will truly be unstoppable!
So, make the most of your bio. Attract your potential clients, impress them with your offering and give them the motivation to make use of your services. Make those connections from the get-go – and get potential business in along the way.
Bonus tip: Make the most of your full Instagram profile
Have you been stuck for home decor Instagram content ideas? Be sure to check out our previous article which is packed with tips and tricks. Also, if you are still new when it comes to establishing your brand on social media, we have just the article you need to get started.
And if you want to bring your Instagram game to a whole new level, we have an entire Instagram guide to guide you on every step of this journey. It was created specifically for interior designers, decorators, and home stagers and includes everything you need to set yourself up for success.