With the new year now in full swing, many interior design business owners are looking at fresh new ways that they can use to grow their interior design business to ensure success for the year ahead.
There are several ways to do this, for sure, whether you choose online or offline solutions, according to your preferences.
Our guess, however, is that one of the avenues you are going to explore for your home decor business's marketing is social media. We definitely approve of this idea, as social media is a place where you can find new clients if you play your cards right.
To get your new year's rolling, here are 3 areas to focus on to turn Instagram into a lead generation tool for your interior design business.
Disclaimer: This blog post may contain affiliate links and we may earn a small commission when you click on the links or purchase paid products at no additional cost to you. We only recommend products and software we truly believe to be helpful for your business
Instagram strategies for getting home decor clients in 2023
Whether you are still at the beginning of your design journey and quite new to social media marketing, or if you are an established designer who is looking to scale up, there are ways to make every piece of content count.
These guidelines work just as well for interior designers as they do for home stagers, but bear in mind that social media is a long game. You do need to give it time before you get results, so stay patient as you build toward the results that you are aiming for.
That being said, it's worth the effort to be active on Instagram, and a great part of how you can market your business along with things like blogging and networking in real life.
So, if nothing else, do the following 3 things this year and you will see your Instagram account grow and attract new home decor clients.
Start posting regularly on Instagram
Having great interior design content for Instagram is fantastic, but to boost awareness for your interior design brand, you need a consistent schedule to grow on Instagram.
The fact is, if you are posting only once in a while and then do nothing for weeks or months, you can get downgraded in the algorithm which can hurt your organic reach. In other words, this approach makes it less likely to attract the attention of ideal clients.
Now, it is understandable that it can be challenging to post regularly, especially when you are busy with client meetings, sourcing, creating design concepts, and everything else on your plate, and you feel like you hardly get the chance to post something once in a while.
But rest assured, it is possible to make things easier for yourself!
First things first: Start with sitting down and creating a content plan for the next several weeks or months. You might be thinking this will take even more time, but considering how much time you are going to save in the long run, it is so worth it.
Here's why:
When you pre-plan your content, you can schedule it in advance.
This means no more posting on the go or putting strain on yourself or team members to post on the fly.
We have a great 3-month content calendar template with captions if you need a little leg-up.
Before we move on to our second tip, just some tips as well for when you are creating your content:
When planning your content, remember to include a variety of formats. Remember, you have more time to make your Instagram as interesting as possible, so use post types such as mood boards, carousels, videos, Reels, and static posts, to name a few.
Keep track of what works best for your audience – and what does not. For instance, posting project photos might be easiest for you but it might be carousel posts with design advice that will drive the engagement. Always put your followers' and ideal clients' interests at the center of what you do.
When testing new things, you can try not just different formats, but also various calls to action and caption hooks, and vary the length of your captions – all of these can affect how much traction your content gets from your followers.
If you struggle to get the creative content juices flowing, consider getting a freelance copywriter in to assist with writing your captions.
So, try out and test different things to see what works for your business so you can replicate that and build on your popular content.
Focus on engagement
Engagement is the next big thing on Instagram. It is important, to understand that engagement is not just about your own account and people liking or commenting on your feed content.
You also need to play an active role by engaging with other people's posts and encouraging them to reach out to you via direct messages. Plus, as part of your engagement strategy, don't forget to comment from time to time on your collaborators' posts with meaningful remarks – this can create visibility for your brand too, and attract the attention of new clients.
Now, when we talk about meaningful comments, this applies to both your own feed as well as those of your collaborators, in terms of not just posting an emoji, one or two words, and such. You do not have to write volumes but aim for at least one short sentence that demonstrates that you read content and are actively engaging.
If you are asking why you should be bothering with engagement, there's one very good reason – that is, your engagement rate has a direct influence on how well your content ranks on Instagram. In other words, how many people see your content, and how often are your posts shown to your ideal clients.
There are a number of things that go into determining your engagement rate, such as the number of interactions and how frequently people visit your profile.
Working on increasing your engagement should be on your to-do list for 2023 if you want your Instagram profile to serve as a marketing tool. Grab our free Instagram engagement checklist to get a headstart!
Here are some quick tips that you can start applying to drive engagement on your Instagram feed:
1. Experiment with different content types: keep tabs on which posts do well when it comes to engagement, as this indicates the trends that you should be following.
2. Don't only bank on just likes – comments and shares are a big deal too and show that people value your content enough to engage with it. In fact, when it comes to determining engagement rate, shares, and saves are now more favored by Instagram than likes.
3. Make your content conversational – make your posts about more than just marketing your design services. Allow your followers to feel like they are part of a conversation that they would like to take part in.
4. Use engagement tools such as polls, questions and other stickers on your Stories.
5. Know what your audience (i.e. ideal client) wants – post the types of content they are craving.
6. Always create strong captions – whether short or long, to ensure that their messaging makes an impact. Always start with the hook and add a call to action to encourage further interaction with your content.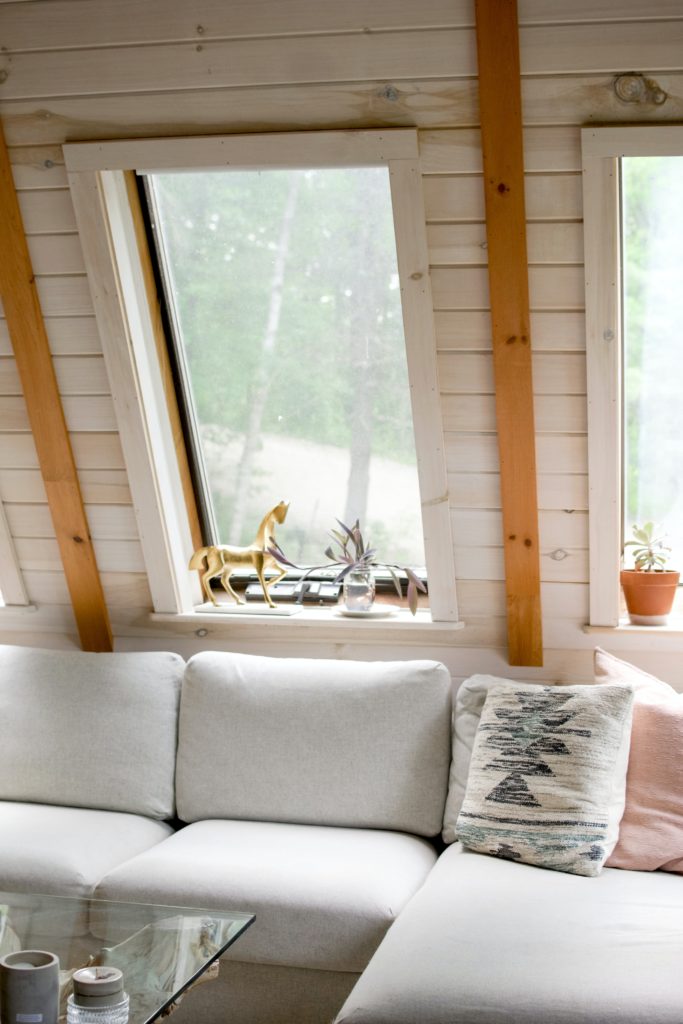 Find what works for your interior design business instead of jumping on trends
It is important that you know what trending formats are available for Instagram, of course, as some trends may resonate with your target audience. That being said, you should not feel the pressure to do everything that everyone else is doing.
Testing different elements in your content is a great idea as you can discover little tweaks that will have a big impact. On the other hand, trying out every new thing that comes out is not something we recommend, unless you have A LOT of time on your hands.
It might be tempting to hop on the next social media trend, whether it's dancing videos or taking trending audio and putting your own spin on it. But if there is no strategy and a deeper thought behind your efforts, chances are you are wasting time on something that is just not sustainable in the long term and doesn't get you results that can be replicated.
We are not saying you should never try a new format or have fun recreating a trending reel idea. But don't make it your main goal. Keep in mind, every piece of content that you create needs to be authentic and on-brand, and even regular formats can get the job done of helping you grow your home decor business on Instagram.
Your Instagram plan should be the foundation of your Instagram strategy and once that's in place, you can add experiments like recreating trending Reels if you have time and space for it.
And after a while, you can keep what works and get rid of what doesn't.
Let's make 2023 a great year for your interior design business!
Even in 2023, Instagram has so much potential when it comes to growing your interior design business. Stay mindful about regular posting, work on your engagement and your content, and you will be well on your way to attracting new client leads.
Ready to make this year count? You might want to check out our Instagram guide for interior designers – it's packed with actionable tips and strategies to grow your Insta profile and attract new client leads.