Whether you want to grow your Instagram following or get new interior design clients, creating fresh content regularly is paramount to a successful social media strategy.
You might have plenty of interior design content ideas but lack the right tools to create social media content.
If you are the kind of designer who always scribbles down caption prompts on a piece of paper and your social media calendar only lives in your head, here are 7 tools that will help you create home decor content quickly and without a great cost.
None of the following tools is platform-specific and can be used to create engaging content for any social media network. If you are not sure which social media you should be focusing on, be sure to check out our previous blog post on the best social media platforms for interior designers.
Disclaimer: This blog post may contain affiliate links and we may earn a small commission when you click on the links or purchase paid products at no additional cost to you. We only recommend products and software we truly believe to be helpful for your business.
Trello
Any content creation process starts with a list of content ideas. Trello is a handy task management tool that interior designers can easily use to organize their social media post ideas. Besides noting down your brainstormed ideas, it has easy collaboration options meaning you can quickly share your concept posts with a member of your team or a freelancer.
And if you don't know how to start with making your own board for content ideas, Trello has plenty of ready-made templates you can edit according to your needs!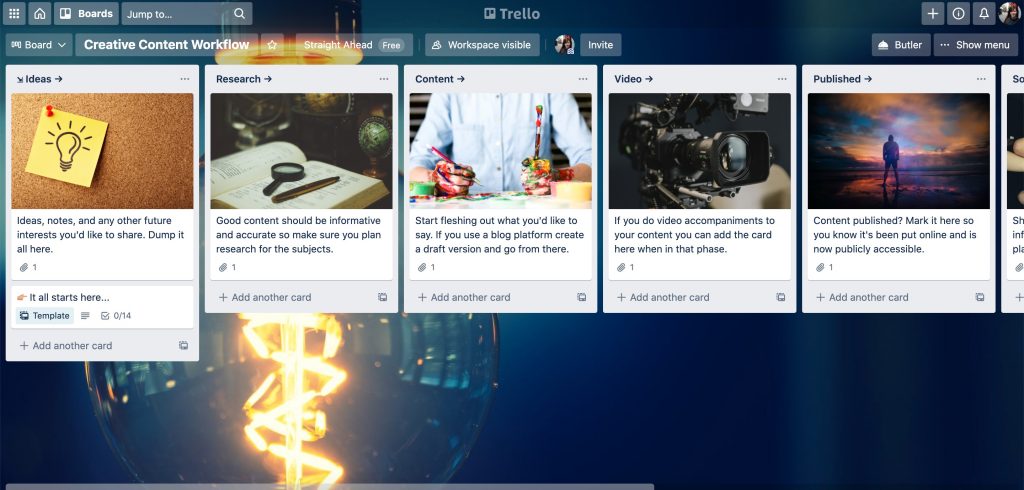 Canva
We've said it before and we'll say it again – Canva is currently our most favorite tool when it comes to content creation tools for interior designers. Not only because of its ease of use and a great user interface, but also its width of elements, pre-designed formats, templates, and its integration with high-quality free interior design stock photos.
While a free Canva version could be enough for many interior designers, we recommend getting a Canva pro account. It comes with more storage, template-sharing options, and countless elements and stock photos for your disposal.
PicMonkey
PicMonkey is a decent alternative to Canva for those who want a straightforward app with a robust graphic design toolkit. With PicMonkey, you can create social media graphics and collages with easy editing options and pre-made templates. If you need interior design stock photos for your posts, PicMonkey has a collection of free and premium stock images.
The interface is a bit different from Canva's interface and might suit better to those of you who are used to working with software such as Adobe Photoshop or Lightroom.
Our favorite feature of PicMonkey is Themes. Here, templates, fonts, graphic elements, and textures are assorted in distinct themes, allowing you to create cohesive designs without spending too much time looking for the right font that would fit your template.
PicMonkey offers a 7-day free trial and a completely free mobile app.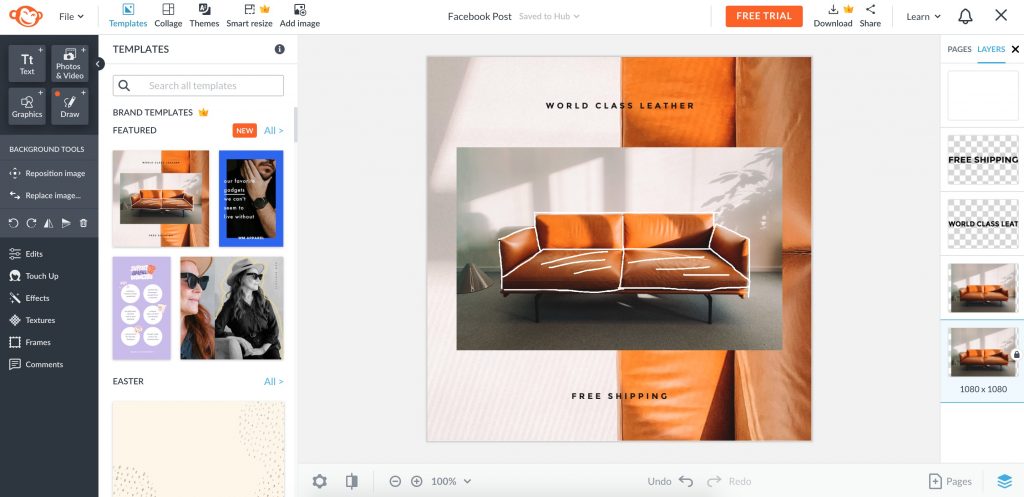 Unsplash
A free stock photos website Unsplash is one of our top favorites when creating content for interior designers, both social media posts and other marketing collateral. It offers thousands of free, high-resolution photos (including an abundance of home decor stock photos!) that you can use whenever you need stock images.
You can search for an image by using categories and organizing your own collections or browse those created by other users. Many collections include interior design stock photos and a continuous stream of new photographers enables you to discover fresh content when you need it.
Have we piqued your interest? Start with our curated Unsplash collections that are all about interior design and home decoration. You're welcome!
Grammarly
Sharing beautiful photos of your interior design projects is one thing but your captions should be top-notch as well. When it comes to grammar checks, Grammarly is as much a time-saver as it is a lifesaver.
This tool not only picks up typos, but it also helps you to create more concise content and can check the tone of your captions too!
The free version allows you to check for spelling, grammar, and punctuation. Paid plans are much more comprehensive, including tone of voice and the ability to rewrite your content for more clarity. While helpful to get your Instagram captions right, it has also great value for regular blogging and email communication with clients.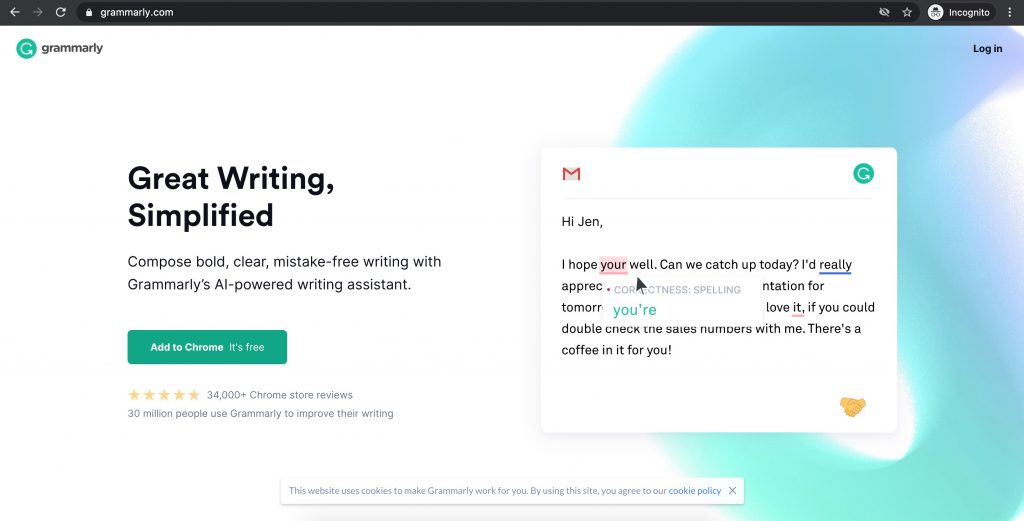 CoSchedule
Adding more and more handy products, CoSchedule is becoming a one-stop shop for your content creation needs. It allows you to create interior design social media calendars and store your content in their cloud for later use.
We particularly love their nifty tools like Email Subject Line Tester for newsletters and Headline Analyzer for home decor blog posts.
Their Social Message Optimizer can analyze your social media captions and show you areas for improvement, based on their data and best practices. Admittedly, it's not 100% foolproof but if you can't hire a social media specialist to craft every single of your posts it can be a useful little helper!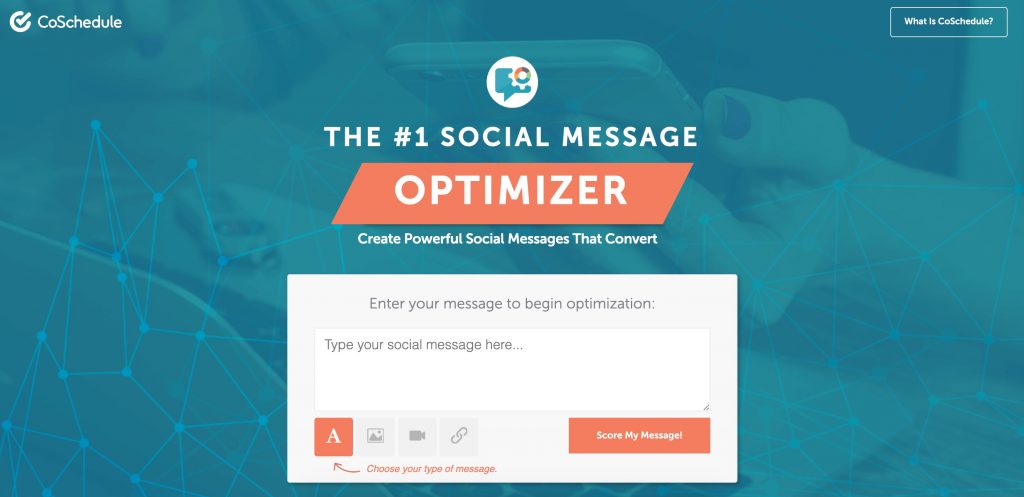 Fiverr
Fiverr can be a great source to find freelancers if you decide to outsource parts of your content creation. Both interior design content writers and graphic designers for all kinds of budgets can be found on Fiverr.
Whether it's designing graphics, copywriting, or scheduling social media posts, a little outsourcing help can help save you time and bring in-depth knowledge that you might be missing.
A word of caution: once you start getting proposals in, do check the profiles of the candidates you like the most first before engaging with them. Check their work experience and ratings from previous clients – this will help you not waste time on candidates that might not be a good fit for your home decor business.