Instagram is a key platform for interior designers who want to attract new clients with social media.
Often, time can be a concern when it comes to creating content for Instagram; this is where planning your content 3 months in advance can work to your advantage. Ad hoc posting can so easily look messy, but more importantly, it adds stress to your work schedule. Having a clear plan for your posts allows you to eliminate this stress and create a neat, professional feed that is visually appealing to your ideal clients.
In today's blog, we are looking at how you can plan 3 months' worth of social media content easily and in almost no time!
Disclaimer: This blog post may contain affiliate links and we may earn a small commission when you click on the links or purchase paid products at no additional cost to you. We only recommend products and software we truly believe to be helpful for your business.
8 steps for planning interior design social media content in advance
With thousands of daily users, Instagram content, when optimized and carefully planned can help you reach audiences and potential new clients – which is why a solid Instagram content strategy is a must for interior designers.
When you make consistent posting part of your marketing strategy, you will not only save time on content creation and remove stress from social media marketing but also improve your ranking in Instagram's feed as posting consistently is still one of the crucial things that affect how popular your profile will be.
To make content planning easier we came up with an 8-step process that is easy to follow and you can use it no matter where you are in your design business journey – whether you are a new interior designer who is just starting out or an established home decorator, following the steps below will help you plan 3 months' worth of social media content for your Instagram feed without stress and without having to hire an agency to have a neat, professional feed.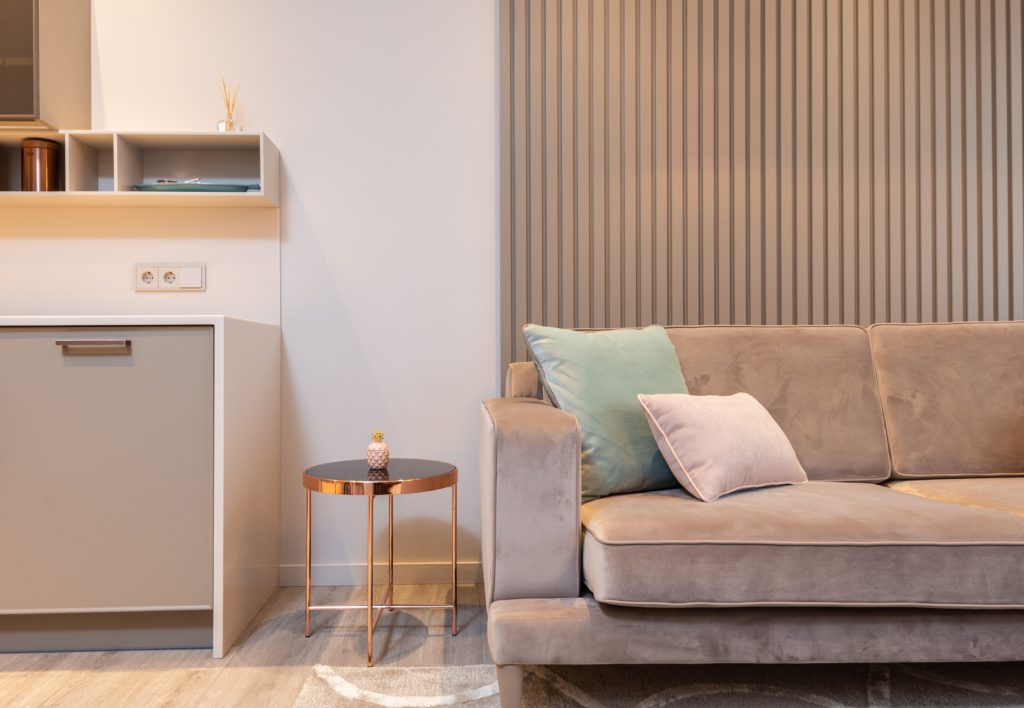 1. Decide on how many posts you will be posting per week
First and foremost, you need to decide how your weekly flow of content would look. Ideally, you should be posting at least 4 times per week. If that is not doable, choose a number that will work for you and be consistent. If there is a standstill in your content, Instagram's algorithm will be less inclined to show your new posts to your existing followers, so do try to stick to your number of posts per week to prevent the slump.
2. Decide on the types of content you will be posting in your 3-month content plan
One of the reasons why preplanning is a must when it comes to your Instagram content is that you will never be stuck when it comes to interior design content ideas. Your plan will always guide you and you will not have to think hard about what to post next.
Choose 4-6 categories, depending on the number of posts you will do per week. Base your content types on your ideal clients and themes that resonate best with them. Think of valuable topics like home decor tips or providing inspiration for styling their homes. Need some inspiration to get you started? This post talks exactly about the kinds of content that work great for interior designers and home decorators.
3. Gather imagery (from projects and stock photos if needed)
Having a sufficient image bank is key to ensuring you aren't stuck for ideas when creating social media visuals. The last thing you want is hastily popping pictures into designs that aren't really what you should be using. You can keep some stock photos at hand to supplement your own project photos. They will come in handy when creating mood boards or when you would like to illustrate a certain concept. When using stock photos, always credit the source and never showcase these images as your own work.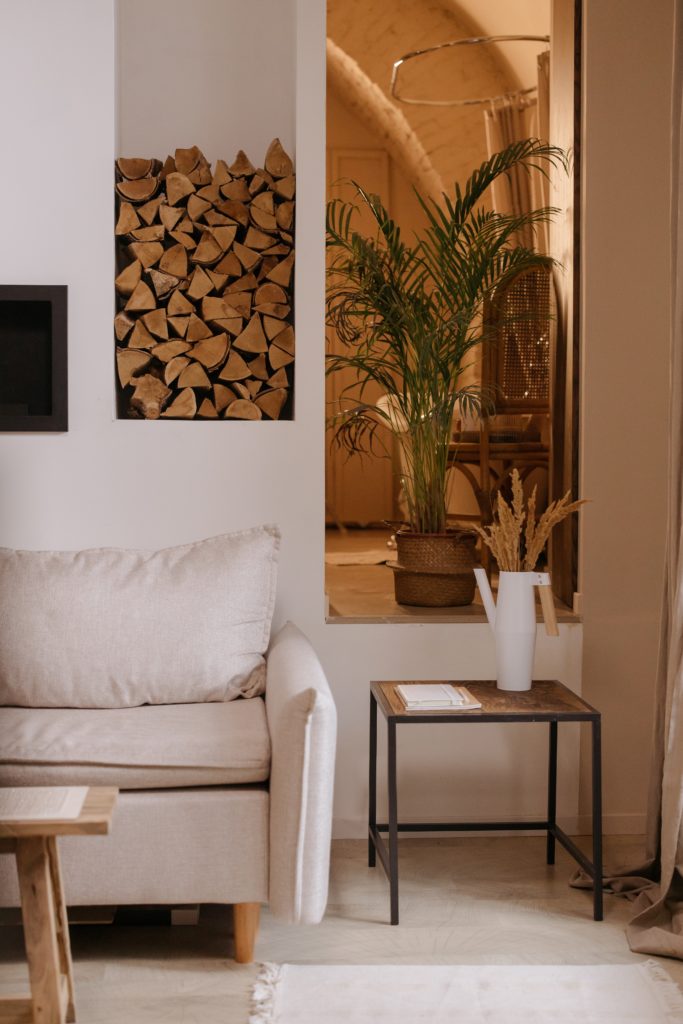 4. Highlight seasonal content and special occasions in your 3-month content calendar
Seasonal events such as Christmas, Valentine's Day, or Mother's Day are all occasions that could resonate with your target audience. Think about how you can provide seasonal inspiration – Christmas or Thanksgiving styling tips, summer patio makeovers, or Mother's Day home decor gift guides will all be popular and highly sought after.
Other special occasions, such as your business anniversary or Black Friday can offer great opportunities to promote your services and boost your sales.
Seasonal content tends to do very well on social media so don't skip these special content types when creating your 3-month plan.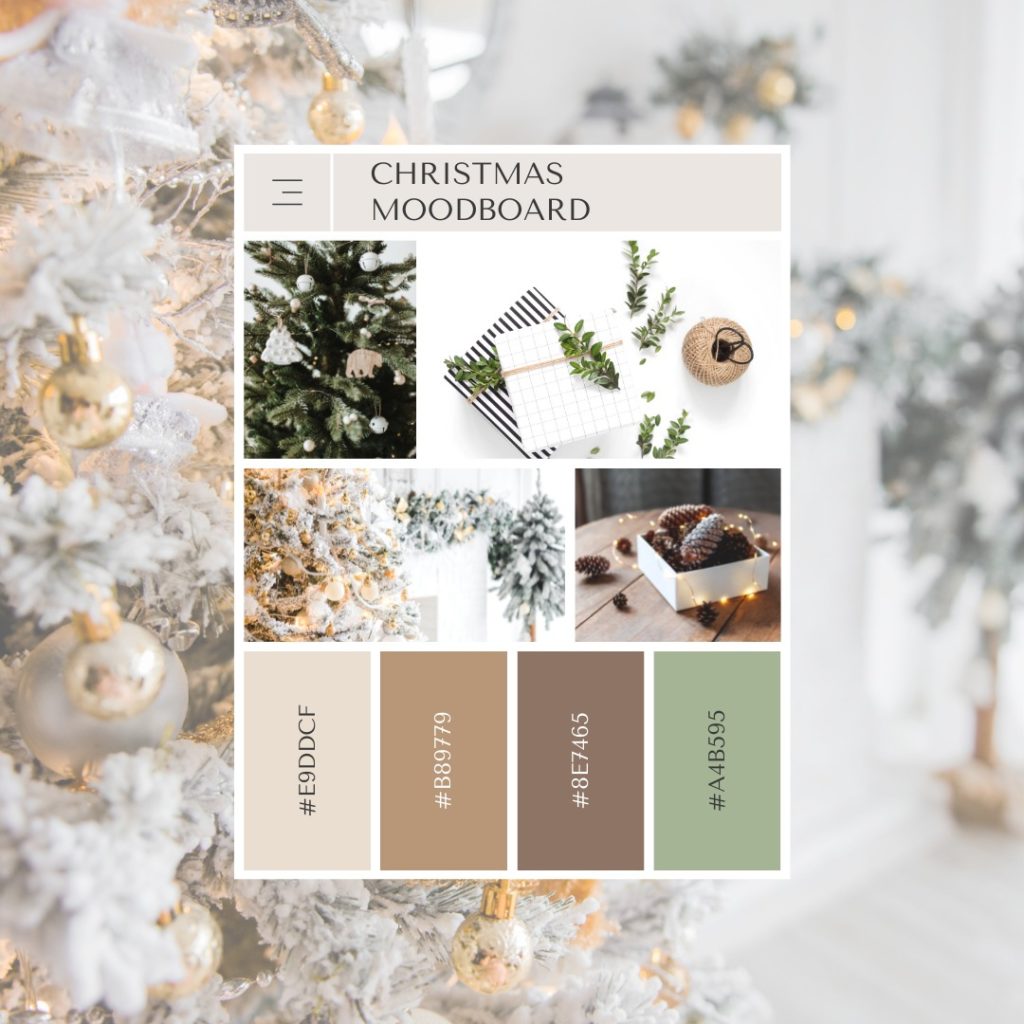 5. Add content about your home decor projects to your content calendar 
Whether you are doing throwback posts to past projects, sneak peeks into current projects, or showcasing mood boards, inspire your followers with types of content that aren't just about the "hard sell" for services. Project photos should make up the bulk of your social media content since potential clients are first and foremost interested in seeing your talent in action.
6. Include evergreen content in your content calendar
Content pieces such as quotes, testimonials, or home decor tips are great evergreen pieces that you can slot in between other content pieces to create some variety in your feed. Especially if you are an interior designer who is just starting their home decor business, you might want to rely on these kinds of posts before you build up your design portfolio.
You might want to reuse these posts too, just do not feature them back to back. Experiment with different captions or highlight something new about a photo that you already posted. For instance, a photo showing a kitchen can be used for a post that talks about kitchen styling as well as the most frequent mistakes to avoid when planning a kitchen renovation.
7. Plan your content in a scheduling tool like Planoly, Later, or Tailwind
Your planning process will be made even easier by pre-scheduling your content. Some of the best Instagram content planners include Planoly, Later, and Tailwind, which are all really cost-effective to use and you can often use them for free. Once you have your content plan worked out, all that is left to do is to slot your posts in and let the scheduler do its magic with automatic posting!
Different schedulers are ideal for different social media platforms so do have a look at them to see what suits you best. Or take a shortcut and read our post that explains all the major social media schedulers at a glance.
8. Use caption templates to save time on writing your captions, especially with filler and evergreen content
When you pre-plan, another avenue that can save you time is caption templates. These are super easy to personalize, which means you can adapt them according to your brand tone and content needs. They are a perfect life-saver for when you just don't feel inspired and struggle to find the right words. Some template plans, like our own 3-month caption template, work even if you don't have many interior design projects under your belt and can help you find your own storytelling style by inspiring you and trying out what works best for your brand.
Final thoughts on planning your home decor Instagram content in advance
At the end of creating your 3-month interior design content plan, you should have enough content to post several times per week but also have space left for ad-hoc posts if there are extra opportunities to post something interesting – think posts like sneak peeks, special news, new team members and similar!
Repeat these steps at the beginning of each quarter to make sure you are well-prepared in advance and do not feel pressured to post something for the sake of posting something. You might consider planning your content 6 months in advance, but keep in mind that planning at the beginning of a quarter might give you more flexibility and you might also test which types of posts work best before committing to those content types long-term.