The holiday season can be pretty stressful when it comes to getting together all your festive content for your social media channels. Not only do you need to create and pre-plan your content, but you need to ensure that your feed is fun and inspiring, allowing you to connect and engage with your ideal clients.
Today on our blog, we are taking a closer look at Christmas content ideas for interior designers and home decorators that are easy to create. For those that do require some work, we have a time-saving tip that will help you plan your holiday content in practically no time!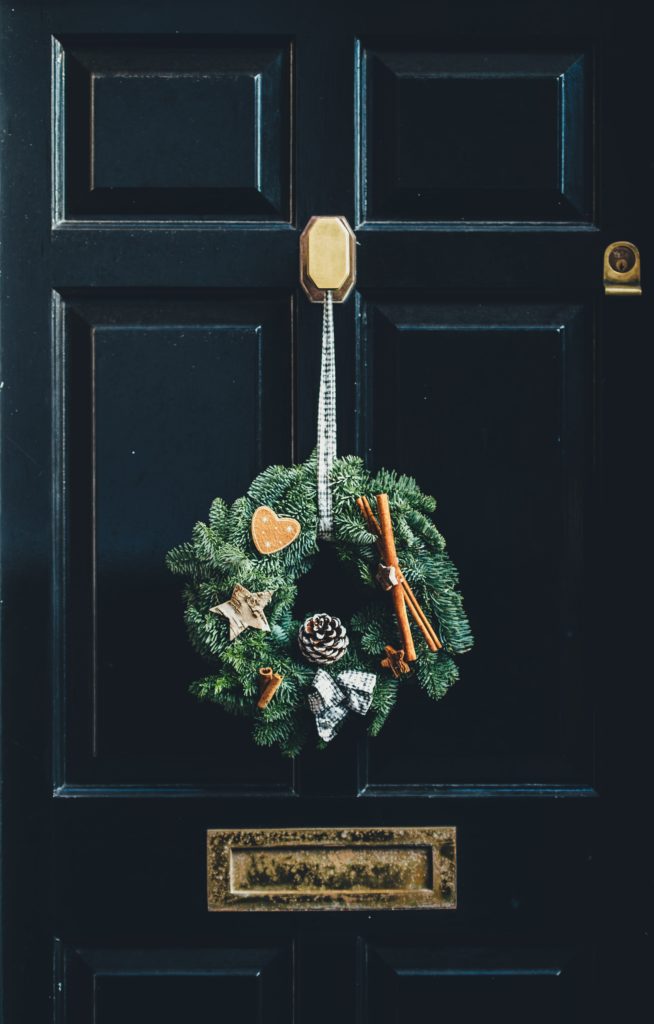 Disclaimer: This blog post may contain affiliate links and we may earn a small commission when you click on the links or purchase paid products at no additional cost to you. We only recommend products and software we truly believe to be helpful for your business.
Easy Christmas Home Decor Post Ideas For Instagram
Gift guide for home decor lovers
Gift guides are great to inspire your followers with last-minute (or a not-so-last-minute) gift ideas for interior design enthusiasts.
If you are an affiliate of specific home decor brands, this is an opportunity to promote those brands while plugging in home decor essentials in your posts.
Your gift guide could have a form of a carousel post, a sponsored post where you tag the suppliers, a Reel with links in bio to shop, or a multi-page story with link stickers.
And if you want to go a step further, make this into a blog post that you can pin on Pinterest and drive traffic to your website (this is an especially handy tip if you have an online shop with home decor accessories!).
Styling your home for Christmas
In terms of content performance, seasonal posts tend to do particularly well on social media, and Christmas styling tips are no exception. Not only will this kind of content show your followers that you're on top of seasonal trends but it also gives you an opportunity to share some really valuable content that your ideal client might crave this time of the year.
This can be anything like styling a Christmas table, two ways how to style a mantel, decorating stairs, creating a festive feel for bedrooms, styling your patio if you plan an outdoor seasonal table or even adorning your entryway with festive-themed accessories.
For any of these styling inspiration tips, you could share a static post or create a short video of yourself doing the decorating. Our suggestion is to make a video even if it takes a bit more time, as many social media platforms prefer video content these days. Your post will get a greater reach than if it was just a static post on your feed so it does pay off to consider video to increase engagement – remember, you could also create Reels that can be seen by a wider audience than just your existing social media followers!
The ultimate Christmas tree setup
For home decor enthusiasts, having a perfect tree decorated adds to the joy of celebrating the festive season. So, why not create the ultimate lookbook of top Christmas tree decor ideas! Go from simple to elegant to sophisticated – show various styles that your followers could consider.
These types of posts can easily be created with stock images and even shaped into videos – the choice is yours to create your inspirational home decor content.
DIY ornament tutorial
Do you have a favorite DIY project to make Christmas ornaments? Share it as a quick tutorial that your followers can try at home. Bonus points if your followers can do it with kids in the run-up to Christmas!
Tutorials and handy tips are the types of content that people like to save and get back to again, which helps the content to rank higher in the Instagram feed.
Oh, and this is a general rule for all Instagram content – whatever you post, you want to encourage people to save it for later, screenshot it, or send it to a friend. Tutorials and how-tos are perfect for that.
We would still suggest that you create video tutorials, but if you don't have the time, or don't feel very confident making videos, you can simply create a tutorial with just static images sequenced in a carousel post.
The value that you are sharing, in other words, how to make something, is what matters the most with this kind of content. The form in which you present it is less important. So, don't get discouraged if video-making is not your forte – find ways how to present tutorials in ways it suits your style.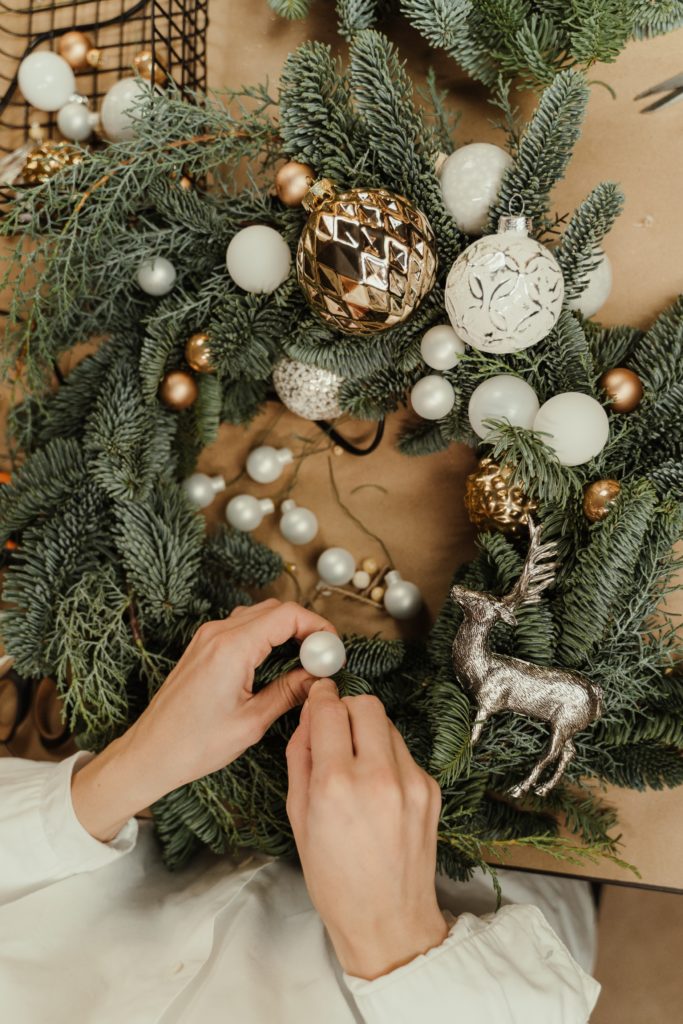 How to wrap presents that will look beautiful under the tree
Christmas presents that are beautifully packaged will look stunning under any Christmas tree – so, show your followers how to wrap and style even these items like a pro! Do not just show wrapping – also focus on decorations such as pine cones, bows, and other finishing touches!
This is also a great idea for a Reel type of video, so if you are comfortable with creating this type of content, give it a go!
Christmas giveaway
Christmas is the time of giving and if you have something valuable that you could give to your followers, this is a great time to do so. Maybe you have a free color guide or a renovation checklist – something that shows your expertise and gives your ideal clients an idea of what a skilled designer you are.
Giveaways are also ideal for those who have a home decor shop – maybe you can give a small present with every order or offer a significant discount. Or you can go large and do one big competition where followers can enter and win a prize such as a "Christmas home decor basket" with items handpicked from your shop.
Here's a pro tip: Whatever your freebie is, don't just refer your followers to a link in your bio – make them DM you if they are interested in the freebie, so you have a direct communication line opened up with them. This way, you can then continue the conversation in your direct messages, ask for their feedback or ask them how you can help them realize their design goals.
Christmas home decor mood board
If you are an interior designer with an account on Instagram, chances are you've shared a mood board or two before. This time, you can put a festive spin on your flat lays, complete with seasonal elements like a little pine twig, twinkly lights, or a bit of fake snow.
If you don't have enough topical material in your own portfolio, you can use stock photos to create holiday-themed mood boards. Our favorite go-to websites for high-resolution interior design images are Unsplash and Pexels – they are great resources for all kinds of stock photos, including seasonal content.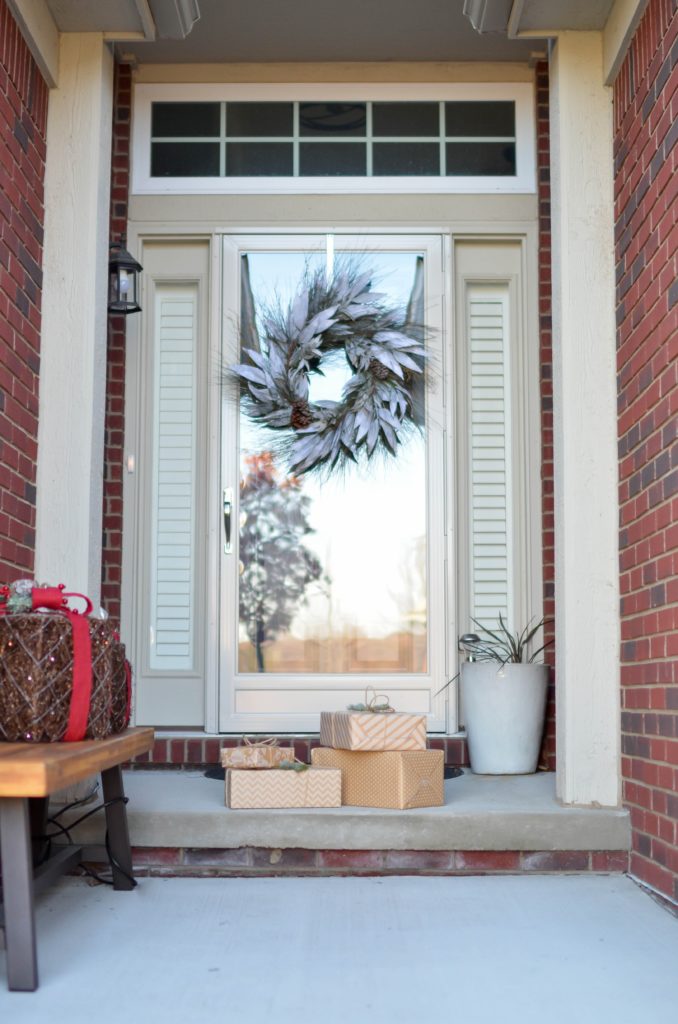 Look back at the past year in your business and thank your followers for their support
Christmas is a time of reflection, and sharing your thoughts about your past year will show your followers the human side of your brand. Share your wins, look back at exciting events that you attended and open up about the challenges you faced and what you learned – all of this will make your brand more relatable to your followers. You might be also surprised at how gladly people will support you and cheer your success, which, let's be honest, feels good at any time of the year!
Also, don't forget to thank your followers for their support in the past year. Each like, comment, message, or story view helps your profile to rank higher on Instagram and your audience will appreciate when you acknowledge their role in your success.
Games & fun festive home decor content
Christmas is the perfect time to get more relaxed with your content and take things a bit less seriously after a hectic year. Your followers might also appreciate posts that are more light-hearted than usual, such as fun Christmas decorating quotes and home decor bingo games.
Having said that, always keep your ideal client in mind and think about how your fun content ties in with your brand – you don't want to go completely off the course and make your audience confused and re-evaluate why they are following your profile.
A Christmas interior design advent calendar
Transform your Instagram feed into a beautiful advent calendar if you like – with each day a special reveal of a theme or styling tip or inspiration for the festive period.
You can also do a 12 Days of Christmas theme in the run-up to Christmas Day, which is a great solution for pre-scheduling. Think about topics such as 12 design items each home should have, 11 reasons why you should rearrange your living room, and so on.
Do keep your messaging on brand and ensure that even if the content has a quirky touch, it still adds value for your followers and speaks to your ideal clients.
Keep things festive and fun!
Whichever content idea you choose, keep your ideal client in mind and always tailor your content to what they want to see. Video is the best type of content you can create on Instagram but do not get discouraged if it makes you uncomfortable – create valuable carousel posts or engaging stories instead.
Our top time-saving tip for festive interior design content
Lastly, here comes the time-saving tip. Use our Christmas templates for interior designers to create festive home decor content with just a few clicks. It contains 15 posts and Canva templates in total and all you need is a free Canva account to use them.
Once you're done, don't forget to schedule all your festive content in advance with Planoly or Later so you can enjoy a stress-free holiday break.