If you are using Instagram to promote your interior design business, chances are that you are working hard to grow your follower base. After all, you want to have your content be seen by as many ideal clients as possible, right?
Well, here's the truth: growing your interior design profile on Instagram is not just about those numbers that you see in your follower count!
One important area that you cannot miss out on is your engagement. In other words, engaging regularly with your followers and other Instagram profiles.
In this blog post, we are sharing all the tips you need to maintain a good engagement rate and appeal to your target audience looking for top-notch interior design content.
Disclaimer: This blog post may contain affiliate links and we may earn a small commission when you click on the links or purchase paid products at no additional cost to you. We only recommend products and software we truly believe to be helpful for your business.
The basics of Instagram engagement
The components of your Instagram engagement rate include how users interact with the content on your profile; your number of followers, likes, comments, and shares. Also, engagement rates are usually measured by dividing an account's likes and comments by follower count.
So, why does engagement matter so much on Instagram?
It's simple, really: you are in fact ticking off three important boxes, namely:
– Generating audience interest.
– Establishing relevance as you are seen as an authority on interior design content.
– Gaining social authority, based on your engagement profile.
Instagram's algorithm will usually favor accounts that are active not only in terms of regular posting but also engagement with other users, which is another reason why audience engagement is super important on this platform.
What is engagement rate on Instagram and why it matters
If you are wondering how engagement is calculated on Instagram, you can consider the following formula (based on brands specifically): The sum of your likes and comments, divided by impressions multiplied by 100.
An average engagement rate of about 1% is usually good, but don't stress if you find that your numbers are below that: there is still room for improvement!
First, let's take a look at the types of engagement that you can apply on Instagram.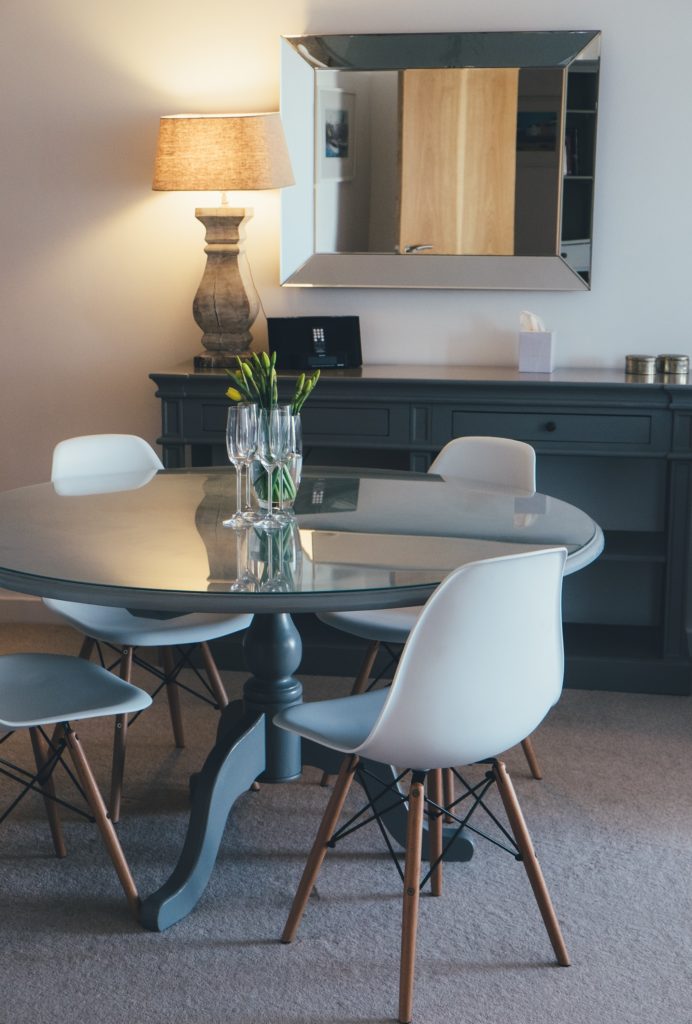 Types of engagement on Instagram
Commenting
There are two sides to commenting. On the one hand, responding to a comment on your own content immediately shows that you value connecting with the feedback that you receive on your posts and that you always make time for your audience.
On the other side of commenting, there is commenting on posts from people that are following you. Say, for instance, that you comment on a post of a contractor you worked with on a recent project. Immediately, you can draw attention to your brand while also showing that you are connected to other players in the interior design industry.
Liking content
Although the number of likes on a post doesn't have the same weight as it used to, it can still work as an indicator of how popular your content is among your target audience.
Liking can be also a great way to engage with those followers who write comments on posts that are thoughtful and supportive. And when they are acknowledged with likes on their comments, they might be more inclined to return for more content too!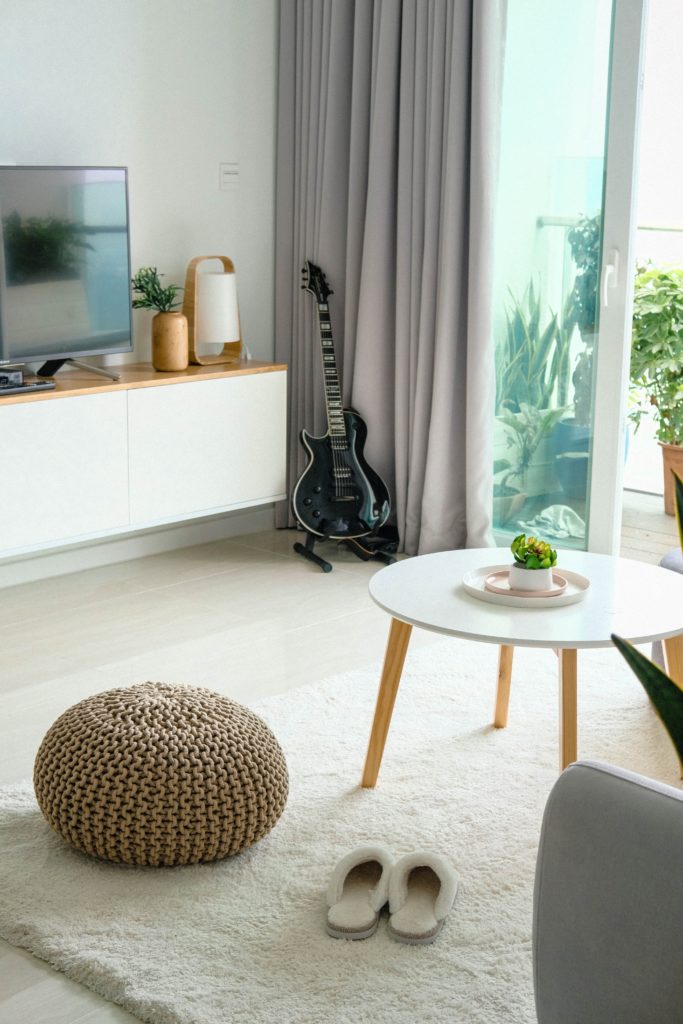 Saving and sending posts to someone else
Saving posts and sending them to someone else is one of the top factors that influence your engagement rate these days. It's not enough to just collect likes, these days, your followers have to find your content valuable and worth getting back to.
Hence, encouraging your social media followers to save and share your posts is a great engagement strategy where there is clear intent, without being too "pushy". Do remember, to create this shareability, you need to create value-add content instead of just trying to sell your interior design services.
Think content such as interior design tips, quick tutorials, or even posts that refer to downloadable content, such as home decor tips and tricks.
Engaging with a Story
Voting in a poll, answering a question, setting a reminder, or even tapping a link – these are all ways that can motivate your target audience to engage and partake in online conversations. Create those opportunities and remember to monitor engagement to keep your target audience hooked.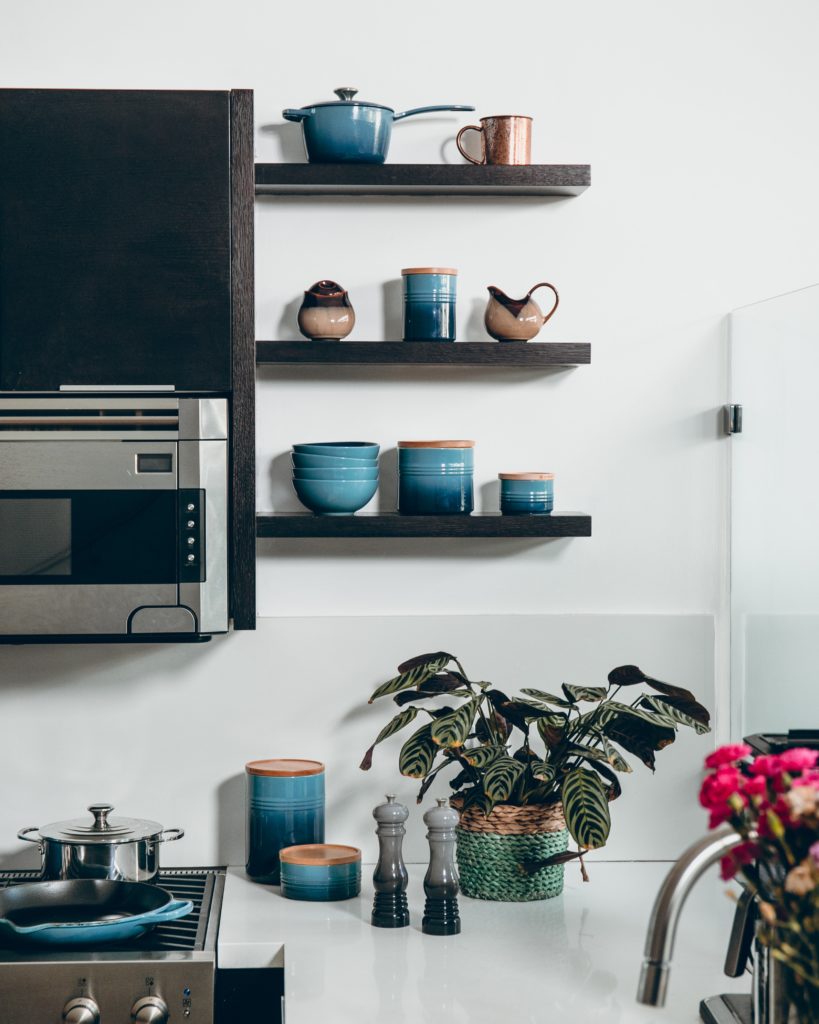 Best practices and questions about Instagram engagement
Now that you know what counts as engagement on Instagram, let's answer some of the commonly asked questions and look at some of the best practices for boosting engagement.
Engage by having a DM conversation with someone
Do you reply to all DMs coming from your followers or even potential clients? This is another engagement channel and, in fact, can be a great sales tool to drive your business growth, so keep an eye on that inbox and aim for timely replies!
Are certain engagement methods preferred over others?
As with anything in the world of social media, things change over time. For instance, where liking might have been more popular in the past, nowadays saving a post, sending a post to someone, or taking a screenshot is preferred.
Commenting is still good, but experience shows that comments with more than 4 words are viewed as more substantial, so it's time to forget those one-word and emoji responses!
Do Stories still drive engagement?
In short, yes, Stories do drive engagement. In fact, Stories are one of the best ways how you can engage your existing followers, as they are more likely to respond to your content. Stories also offer a number of stickers, in other words, engagement tools, that you can use to encourage your followers to leave a reaction, vote in a poll, message you for more info, or visit your website.
There is one caveat, though: Stories with links seem to be shown to fewer people, so think creatively to maintain engagement in these sections too. Ideally, you should put a call to action in your Story (such as send me a DM if you'd like a link) and then use a DM to send the link. But you also might want to experiment with what works best for you – see how your followers react, and adjust accordingly if you are not getting the right engagement here.
How should I use DMs for engaging with my followers?
As mentioned, direct messages can be a fantastic way to engage with followers, but do refrain from just "sliding" into people's DMs – otherwise, you might be seen as being very unprofessional, even if your intent is simply to reach out to your target audience. Remember, there needs to be context and connection, as you want to create a solid link for communication.
Who should you consider reaching out to via DM? Some ideas include:
– Followers who liked or shared your posts.
– Followers who tagged your brand in user-generated content.
– Followers who commented on your Live or IGTV videos.
– Followers who voted on polls within your Instagram Stories.
You can also reach out to followers by sending them a welcome message and asking if you can help them with anything. Also, consider reaching out to someone after they voted in one of your Instagram Stories or engaged in another way. This is why it is so important to have engaging Stories: it opens the door for conversations to start!
Another important point here: always provide context when reaching out. Avoid that trap of simply starting a conversation without a hook. For instance, if you are reaching out to someone who recently followed you, welcome them and ask if they need any interior design assistance or would like more information on some of the services that you offer. Keep it brief, but always make it easy for followers to respond.
Now that we've taken a look at DM best practices, let's take a look at some strategy tips for boosting your Instagram engagement.
Tips for how to make engagement a stable part of your Instagram strategy
Always be consistent with your posting and engagement
One of the best ways to create the best environment for your engagement strategy is to have consistency in both your content schedule and the time you allocate to engage with your audience.
To ensure your audience returns time and again to read up on your interior design content, you should always have a steady stream of interesting posts. Even if your business is still new, there are many content ideas that you can use to pique the interest of social media users. Video content does especially well when it comes to engagement, so include it regularly.
Another tip: Keep your Stories content constant as well, and remember that you can use hashtags in them for that extra layer of content targeting.
Also: Block out regular engagement sessions – for instance, 20 minutes a day that you spend checking messages and comments, replying, and engaging with your users on Instagram. If 20 minutes isn't doable with your schedule, do what you can. As always on Instagram, consistency is crucial. 5 minutes of daily engagement beats 20 minutes once every few months!
Use hashtags to increase organic reach
Using targeted hashtags is one of the best ways to increase your organic reach. Use relevant hashtags related to your content, and also take the time to research which interior design captions in your area of expertise get the best engagement. For an extra content boost, be sure to check out our article on hashtags for interior designers.
Don't go overboard with filters for your visual – stick with one that is on-brand
Although it is tempting to display various filters for your photos, it is important that you do not go overboard with your visuals. If you do want to use a filter, stick to one: this will create familiarity with your content. Even more important: if you use a filter, pick one that enhances the brightness of your visuals – brightness has been known to improve engagement for the appeal it gives to images.
Use your engagement stickers on your Stories to boost your engagement
Have you ever tried the "ask me anything" Story format on Instagram? It can be a wonderful way for your followers to reach out to you!
Polls are another neat way to engage as you ask your followers their opinion – give it a go with interesting interior design content that you know your followers will love!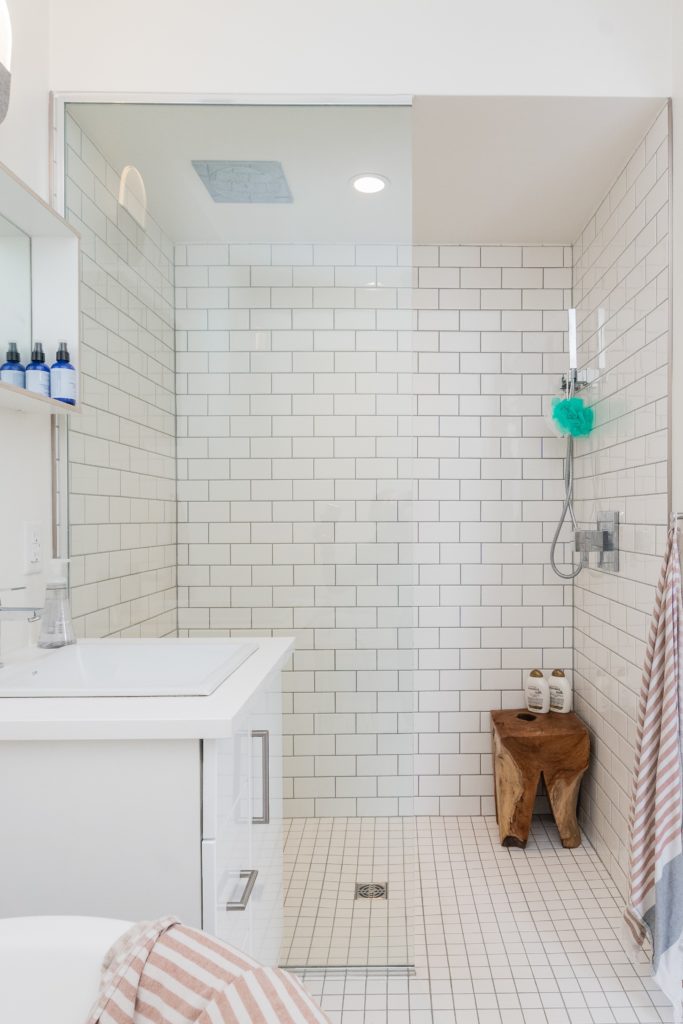 Always be authentic
Being yourself is what makes your brand reliable and unique. People will engage with you more easily when they feel that you are truly living your brand and showing them what it is all about. So, create content that is centered on your audience, but that also speaks in your own true voice.
Know your audience
What do they love and will want more of? Always make it a top priority when compiling your content – this way, they would be eager to save and share – such as interior design tips, or even a checklist for when they are planning a home renovation.
Always respond to questions and comments
Be active and involved, and comment with insight – don't just say something such as "wonderful" when you could have said "wonderful that you are able to use these tips in your home", for instance. Not only this will give your followers a greater chance to connect with you but longer comments seem to be preferred by Instagram's algorithm over short ones!
Use a call to action at the end of your posts
It doesn't need to be a hard sell as such, but it can be as easy as asking "What do you think about this layout?" Remember, you are starting a conversation, so make it easy for your followers to join in!
Experiment with different content types
The best way to improve engagement with your content is to use what works. So, see how your followers respond to different content types and include more of what your followers love! You can get all the necessary data about content performance in Instagram Insights, as long as you have a Business or Creator account.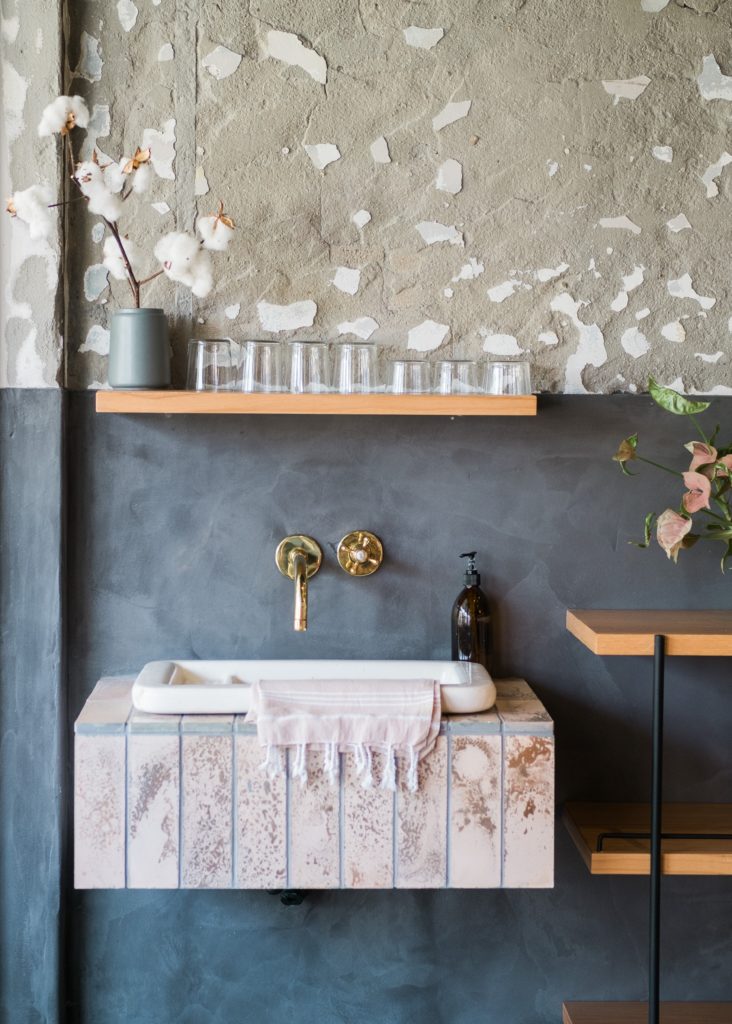 Final thoughts on Instagram engagement for interior designers
If you sometimes feel like you are just putting post after post up on your interior design Instagram feed, without really getting any great feedback or engagement, it might be time for an overhaul of your Instagram strategy.
Start with our tips to connect with your audience in an authentic, reliable way.
And if you want to take your Instagram strategy further, we have the perfect tool for you – our Instagram guide for interior designers will show you how to turn your Instagram profile into a selling tool for your home decor business.