If you are reading this, chances are you enjoy reading blog posts but not so much writing them. After all, your talent lies in the VISUAL stuff, not writing. That's why you are an interior designer and not a writer, right?
Well, that's all very understandable. However, if blogging is not part of your marketing strategy, you are missing out on so much – an avenue to build credibility for your design business, a source of website traffic, heck, even a way how to grow your mailing list!
In this blog post, we will look at how exactly blogging can help your design business and how you can make regular blogging easier for yourself.
Let's dive right in.
Disclaimer: This blog post may contain affiliate links and we may earn a small commission when you click on the links or purchase paid products at no additional cost to you. We only recommend products and software we truly believe to be helpful for your business.
The basics of blogging for interior design businesses
Writing articles where you show your expertise can have an immense impact on your website's SEO as well as your visibility on search engines – provided that you optimize your blogging content with the right keywords and produce content regularly.
As people type in the search terms they are interested in, your blog posts might show up in their search results and pull them onto your website. This strategy only works if you are producing high-quality content regularly and writing about topics that your ideal clients are actually interested in.
Driving traffic is a great reason to get into blogging, but the benefits are much wider. Blogs can also enhance and build the authority of your field of expertise, even with something as simple as a how-to guide or home decorating tips.
Long-form blog posts that are meatier can also provide pillar content that can easily be repurposed into social media posts or even be adapted into newsletters. Talk about getting a lot of bang for your buck!
Grow your interior design business with blogging
It's no secret that having an active presence on social media is a must for interior designers and home decorators. After all, it is one of the best spaces where you can attract the attention of potential clients.
However, blogging should be at the top of your list when it comes to marketing your interior design business.
With your blog posts, you can create a content bank that will provide you with pieces to either make mini-content snippets or use as the base of other formats.
One of the easiest ways to repurpose blog content is through social media posts – whether you condense the main idea of your blog into a shorter post, repurpose it into a LinkedIn article or even create a carousel with the top ideas of your blog shown in the visuals.
Another idea for using your blog copy is to create an email series for your newsletter subscribers. Considering that shorter emails are better and easier to digest, you can create a set of shorter emails that your subscribers will be more inclined to read in the middle of their busy day.
Blogs also do not need to be used just as a source for written content: they can also form the base of YouTube video scripts or even podcast episodes.
So, how do you ensure your blog writing runs smoothly and that you do not easily get stuck? Read on to learn how to create a consistent blogging workflow for your home decor business.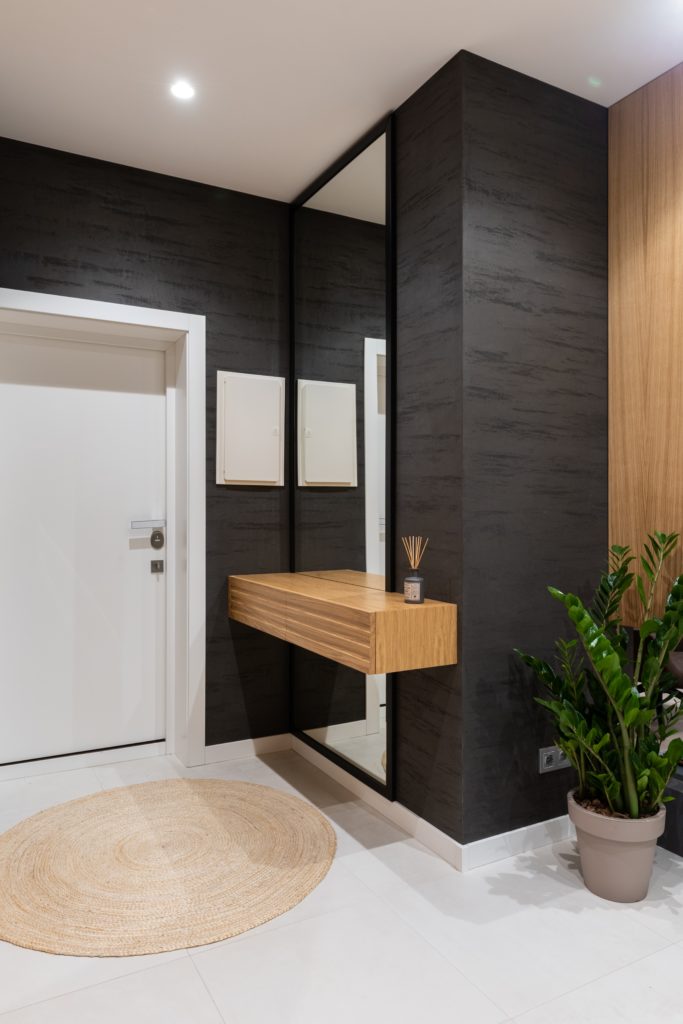 How to make blog writing easier and create standout home decor content
Hone in on your interior design expertise
When blogging for your design business, it is important that you choose topics that you are not just comfortable with, but that your ideal clients are interested in and will actually search on the internet.
If renovations are your niche, give some tips for new homeowners. For example; if you are a pro at designing children's bedrooms, create blog posts about the best furniture pieces or how to transition a baby room to a toddler room.
Resist the urge to create blogs that are just "selling"
When writing your interior design blog posts, do not use your content for hard sells. When people invest time in reading blogs, they do not want to be marketed to – they really crave valuable content and new information and do not want to feel like they are reading an advert. Think of your blog posts as one of the first points of contact between your ideal client and your brand, on a journey to build trust and a long-lasting relationship.
Write your blog at optimal creative times
Are you at your best to create content in the morning? Or do you prefer afternoons? Write when you are truly at your most creative – otherwise, it might feel like a big challenge to get even 500 words on the screen! To make sure you have a regular stream of blog content, it helps to set aside a couple of hours one day per week (or month – depending on what suits your schedule) just to write your blog posts. You can even try batch writing to be more efficient – one day focus on creating drafts of new blog posts, another day do just editing. You might find that without context switching your writing process takes much less time!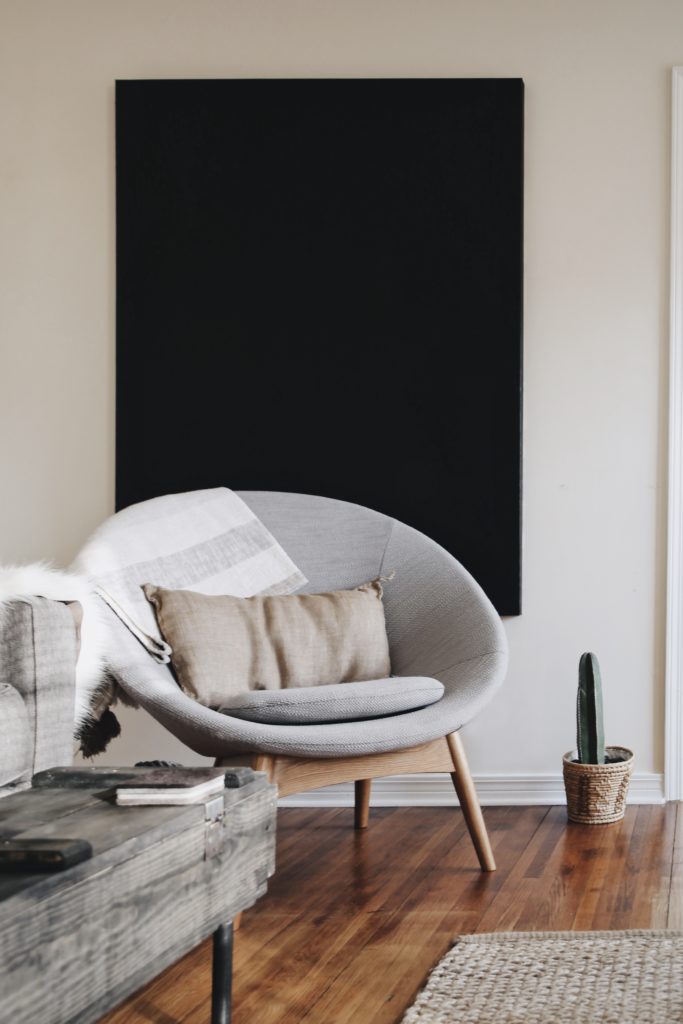 Think about the questions you get from your clients
What are the answers that your clients are looking for? Create blog posts that will solve these pain points – for instance, are they wondering which paints to use for their kitchens or whether they should opt for leather or synthetic leather couches? Use the information that they are craving as inspiration for your content. If you find writing difficult, using FAQs can be a great starting point, and sharing what you know can make you feel more comfortable.
Consider what a prospective client would like to learn about you to trust you with their project – and turn it into a blog post
A blog is a perfect place to showcase your knowledge and expertise – so, think about what will make your potential clients trust you to take on an interior design project for them. Will they be intrigued by design tips, want to see real-life projects, or be inspired by the latest interior design trends? Remember, your content can still be client-orientated without needing to hard-sell from the word go. A call to action (CTA) at the end of your blog that will gently remind readers that they can get in touch with you for any future interior design project should suffice – just remember that they need to trust you first before they will be motivated to schedule a discovery call!
Have a blogging strategy, including a content calendar for several months ahead
Just as you would plan out your social media posts for your interior design business, your blogging strategy should also be planned in advance.
Your blogging strategy needs to reflect your business goals, seasonal trends (think Christmas home decor tips in December, summer patio styling tips in June…), and search terms you want to rank for, and should tie in with your content marketing strategy. For your socials especially, make sure your blog content is fit to be repurposed on social media – and keep in mind that your blog could be perfect to generate multiple social media posts, not just a plug for the blog.
Consider hiring a professional writer to assist you with your content
If you simply do not have the time to write your interior design blogs or feel that writing isn't your forte, you can consider hiring a professional writer to assist you with the task.
There are several websites, such as Upwork and Fiverr where you can find skilled copywriters that you can hire for your content needs. When hiring freelancers, always check their credentials and consider letting them do a test assignment to assess whether they would be a good fit for your brand. Do provide a thorough brief that will make it easier for your writer to cover all touch points that you need to be addressed. Also, make sure that the posts are written in a language that is consistent with your brand – having a brand voice guideline can be very handy for that.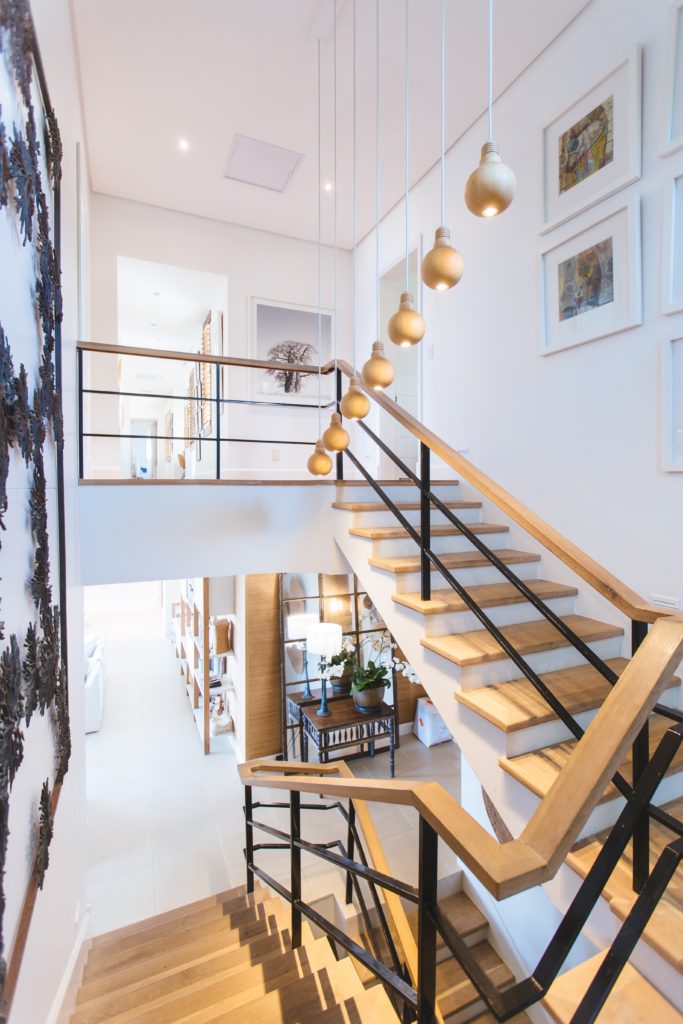 Consider using stock images for your blog if you are just growing your design portfolio
Need to illustrate a specific interior design concept or home decor trend but do not have ideal photos from your portfolio to accompany your content? There are several fantastic stock photo websites that you can tap into – and the best part is, many offer free image options! Do ensure that you credit the sources from which you are using photos accordingly – never represent an interior design stock photo as your own work.
Use an online spelling and grammar checker to ensure your content is error-free
Free apps such as Grammarly will help ensure that you can easily spot typos, edit copy as needed and make your final articles look neat and polished. Spell check? Done and dusted!
If a social media post is done well and got lots of engagement, consider adding some meat to expand it into a blog post with more information and value. For instance, a short post on material trends can easily be adapted into how you can use different textures around the whole home.
You could also use several Instagram posts about your past projects to create a round-up of your favorite client projects from the past year, or a list of your favorite design concepts again collated from your published social media posts.
Don't be afraid to add your personal story
Your journey as an interior designer can be one of the most interesting stories to tell, so add this to your list of content ideas to mix up your blog content strategy. Admittedly, personal blog posts might not work as great for your website's SEO, but they will definitely make your brand more relatable to your ideal client, which should be one of the goals of your blogging strategy.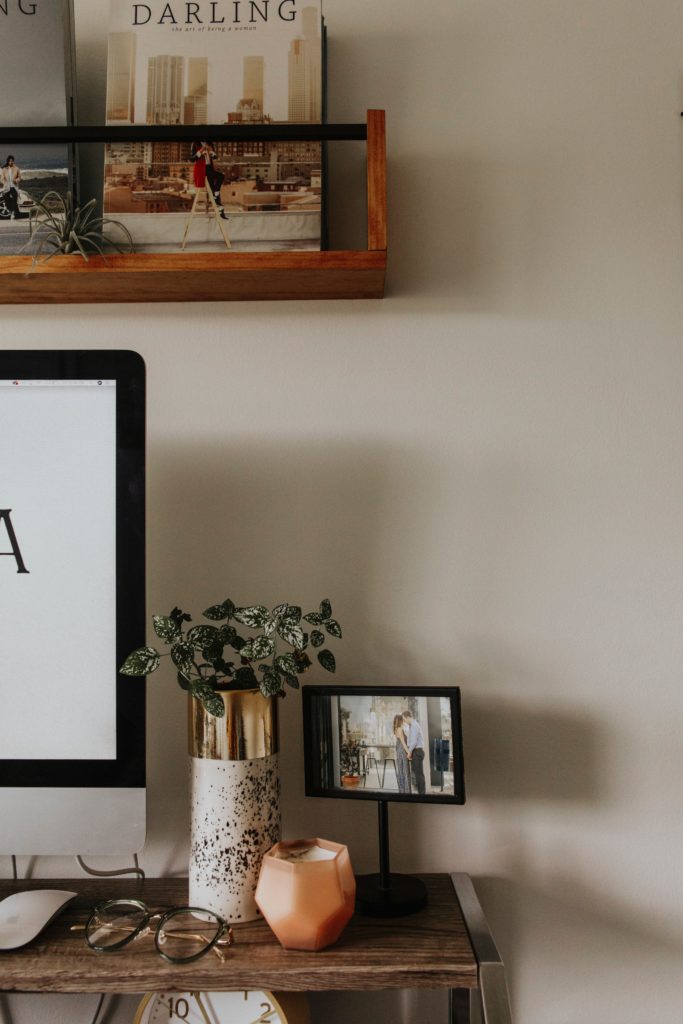 Home decor blog post ideas for interior designers
Ready to start working on your home decor blog? Now, let's take a look at some of the best blog topic ideas for interior designers and home stylists. Many of these can be repurposed into newsletters or short pieces of social media content, no need to restrict yourself just to your blog!
Colors of the year
Every year, prominent paint providers such as Sherwin-Williams announce their colors of the year. This can inspire your blog content ideas with themes for home decor, or revamping different rooms or simply updating home colors.
Furniture ideas
Just as you could attract attention with shoppable Instagram photos, a blog post featuring furniture ideas with subtle product marketing (such as using an image provided by a supplier) can create real-life inspiration that will make a blog post not just aspirational but feasible too. As a nice bonus, you could add affiliate links, too!
Most frequently asked home decor questions
Do you often get asked the same question by clients or social media followers? Make this the basis of creating an eye-catching, value-add blog that will answer the questions that your ideal clients are asking. This way you can create evergreen posts that will drive traffic to your websites years after publishing your posts!
How-to blogs with added downloadable content or checklists
For instance, if you are writing a blog post about kitchen remodels, craft a short 2 or 3-pager PDF with tips that people can download and reference when planning their remodeling project. These downloadable pieces can be great lead magnets for your social media networks too, so see it as generating a multi-purpose piece of content that will have extra legs to stand on.
Celebrating company milestones
Have you reached your 1st or 5th birthday of having your interior design business? Share your insights into what you have learned since owning your business, and what your most important lessons learned were. This type of blog post can work great when adapted into a social media post, whether condensed into an Instagram Reel or published in full as a LinkedIn article.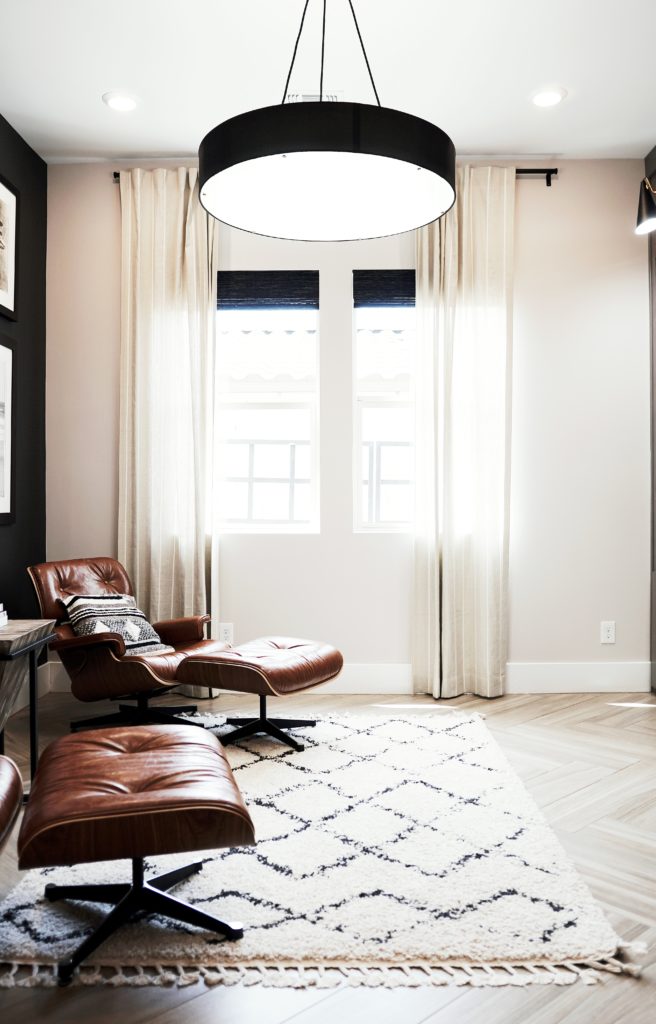 Reflections on the past year
This type of blog post is like an annual catch-up, informing your readers on what your business was up to while also underpinning how much their support means to you. With a little editing, you can turn this kind of post into an end-of-year newsletter or an Instagram post, too!
Current interior design trends
Your followers might have read up on certain interior design trends and wondered: Is it all worth it? Giving your view on hot topics for home decor or remodels, for example, will help position you as an interior design expert that is worth following for the knowledge you have and provide.
Doing home decor updates on a budget
Your ideal clients might not be thrifty, but blog posts that are widely read and popular will help your website to rank higher on Google. You can make the most of this blog type with a downloadable checklist too.
Different home types and how to decorate for them, such as apartments, townhouses, and traditional homes
These types of blog posts can help you create relatable interior design content for various target audiences. Create interesting content that illustrates how you make the most of any home, no matter the size or location!
Styling a home for sale
Put your real estate hat on and do a blog about styling a home that is going to be listed on the property market. Staging a home can make or break a potential sale, so let your content do the talking with tips and tricks on how to style a home to make it appeal to prospective buyers.
Transitional interior design for kids' rooms
Write a blog about transitioning a nursery to a room suited for a pre-schooler and beyond. Give tips on revamping a bedroom to suit the needs of a growing child, and what parents can consider for updating their rooms while retaining key elements such as shelving or dressers.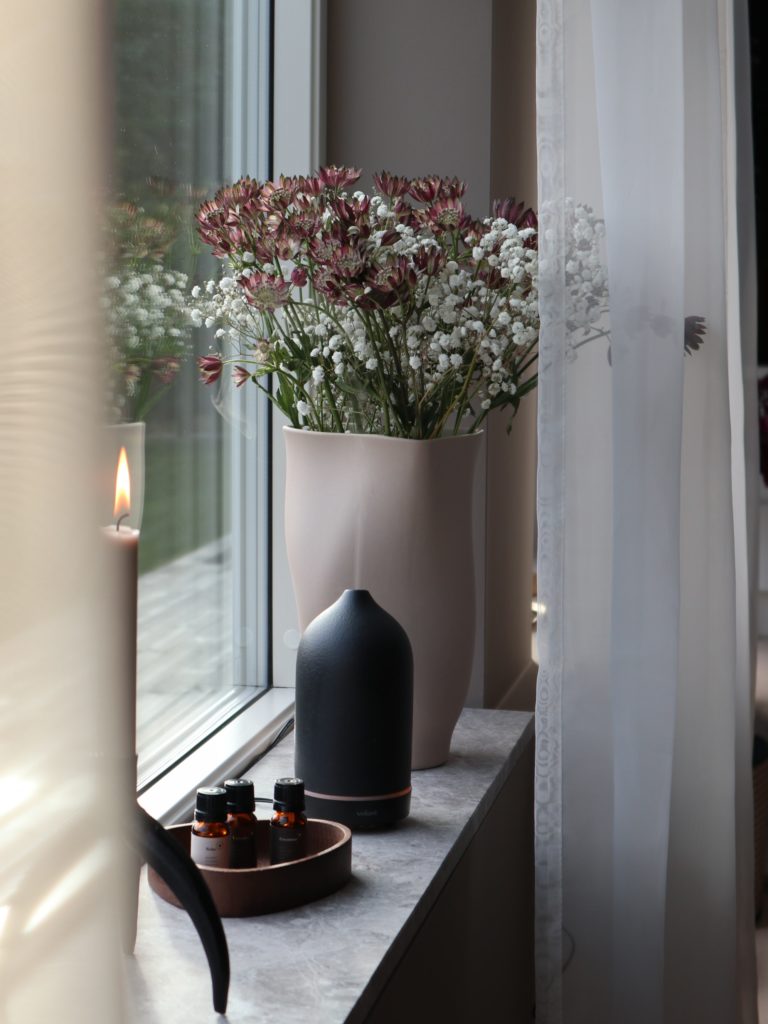 Designing a guest bedroom
The guest bedroom is an important part of any home, so give tips on which furniture items are essential, which color tones would work best, and what furnishings could be considered to create a wonderful room of comfort.
Tile finishes – from the kitchen to the bathroom and patio
Subway tiles, terracotta-look tiles, or other natural stone types of finishes? Create a blog that will take your readers on a wonderful journey of discovery and explain which types of tiles are suitable for which spaces.
Flooring options for all kinds of homes
Show the pros and cons of switching from a carpet to tiles or wood-look flooring, for instance, and give tips on which options would work best for certain homes. Add some details on care requirements and your favorite material combinations to show off your own preferences.
Types of paint finishes
Paint is not just paint – and with various options available, you can create a blog post packed with value and what your readers should bear in mind when selecting certain paints for certain rooms.
Wallpaper application in various spaces
We all know that wallpaper can be a great wall-covering option, from the bedroom to the bathroom, but there are things to keep in mind when choosing wallpaper. Craft a blog packed with ideas on choosing the best designs and patterns for different rooms in the home – not only will you catch certain search phrases that your ideal client might be using on Google, but demonstrate your design knowledge as well.
Ideas for living room layouts
Couches, lamps, nesting tables – use your interior design superpowers for a blog packed with practical ideas that your readers can use in their homes! This kind of post is perfect for Pinterest so make sure you add plenty of beautiful vertical images in this one.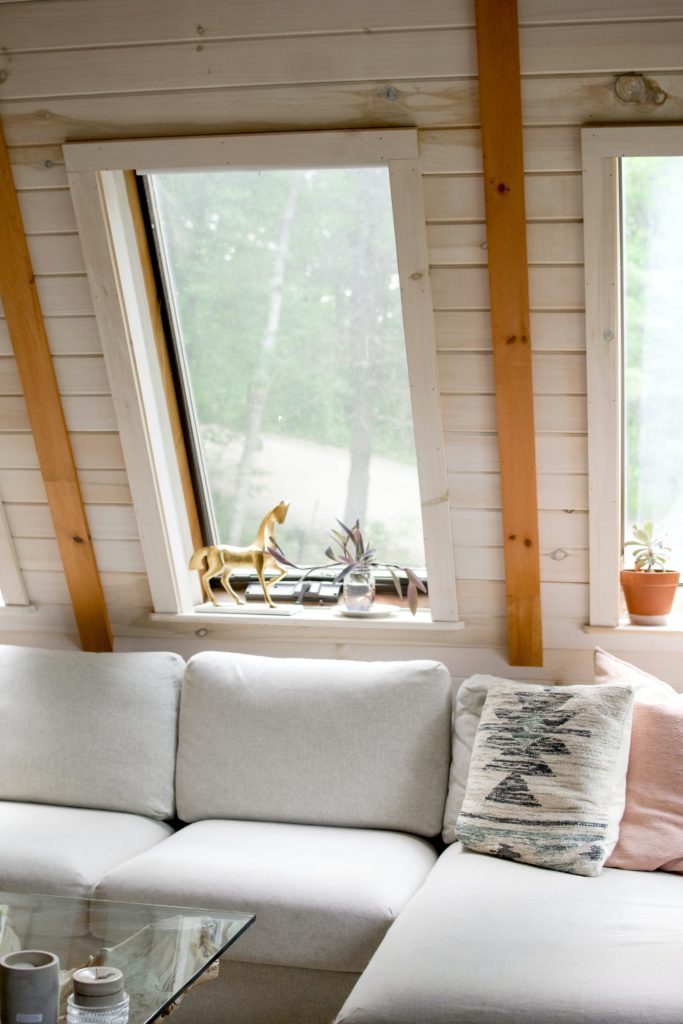 Small space living
From which furniture to pick to using color to optimize living spaces, this is a fantastic blog topic idea to consider when you want to create value-add content for readers who want to make the most of their treasured, smaller homes.
Work-from-home design ideas
Best desks, chairs, lighting, and more – let your blog inspire your readers to create workspaces that they will love. Especially with the rise of working from home and remote working, this is the kind of topic that can bring significant traffic to your website. Plus, you can add affiliate links for your favorite products in your blog post!
Patio decor ideas
Take your readers outside with patio decor ideas. Start with layout ideas for patios of various sizes and exposure to the sun. Then, move on to the best types of outdoor furniture. Rugs, tables, sofas – show your readers how outdoor living can become the best part of being home!
Taking care of furniture
Cleaning couches, outdoor chairs or rugs, or how to reupholster sofas are some examples, and with these types of blogs, don't forget your downloadable checklist to grow your email list!
What you need to know about hiring an interior designer
Many people might not be sure what working with a home stager or interior designer entails, so share some insight into what a client could expect. Don't forget to add a call to action (CTA) at the end of your blog post, whether it's a contact form or asking them to give you a call to schedule a free discovery call.
Explain your design process
Take your readers through how you use your expertise to assess and take on a project, and what your key steps include to ensure that a project will succeed. This topic serves another purpose than just providing content for your blog – making sure potential clients understand your design process minimizes the chance of bottlenecks and misunderstandings while you work together.
Window treatments and how to choose the right type for your home
You probably have your favorite kinds of window treatments for certain types of spaces, but your potential clients might be overwhelmed with all the choices on the market. Curtains, shutters, roman blinds… this is your chance to explain how these different options work for different spaces and what to keep in mind when choosing the right window treatment for your home.
How to declutter a home
Share some of your top clear-out tips and how to optimize a home's space – including looking at stylish storage options to double up as decor elements for a home. This kind of topic might be especially popular at the beginning of the year when so many people are looking to start fresh, so keep the timing in mind!
From a brief to a finished project
Use your project case studies to craft interesting narratives that readers can follow – this will show your talent and design skills, as well as make your readers more familiar with how you work as an interior designer. When editing case studies into blog posts, always remember to underpin the value that you created and how you solved your client's pain points.
Popular list types of blog posts
List kinds of blog posts are easy to create and popular to skim through. Some ideas here include top lighting options for a cozy home; a list of accessories that are great as a Christmas gift for home decor lovers; the top ten items every homeowner should have in their living room; or even the best rugs for a patio.
Explain different design styles or home decor concepts
Modern versus traditional farmhouse, rustic or coastal, Scandinavian or boho, eclectic or glam, mid-century or industrial, minimalist, and more… Show your readers what each style includes and how they can work in various spaces. If you don't have enough photos in your portfolio, you could use stock photos for illustrative purposes – just make sure you credit the source and don't pretend these are your own projects!
The most common mistakes in interior design
Highlight themes such as pitfalls when planning a kitchen reno, or what to avoid when designing an en-suite, as an example – use practical examples gathered from your own practice to show the depth of your experience as an interior design professional.
A tour of your home
Seen those YouTube videos of celebrities taking viewers through their homes with a visual diary? You could do the same with your blog – give your readers a tour of your own home and explain what inspired you when you designed it. Consider adding a short video to your blog content too to make it even more visual!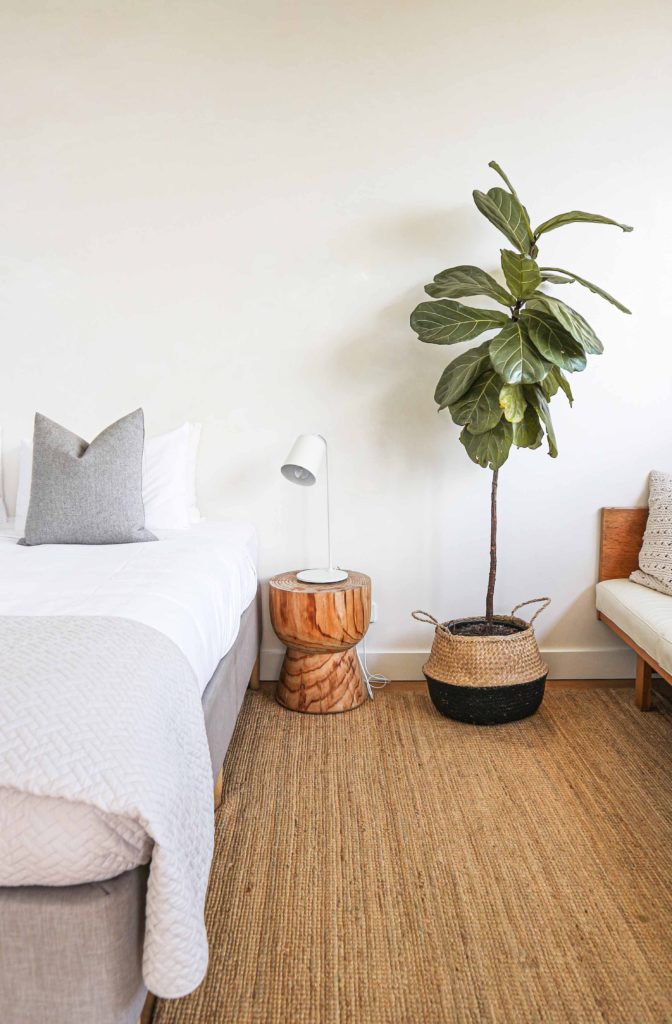 The differences between an interior designer and a home decorator or between an interior designer and an interior architect
It's no secret that many people outside of the industry use these terms interchangeably – and we know how frustrating that can be! Use your blog to illustrate different approaches and ways of working – highlight what each profession is focused on and the typical results that they achieve. This way you can bring some clarity into the topic and make it easier for your ideal client to set realistic expectations when booking your design services.
The pros of hiring an interior designer instead of DIY
We've all met people who thought that the job of an interior designer is just to rearrange the furniture. First of all, these are probably not your target audience. Still, it doesn't do any harm to state clearly what are the benefits of letting you, as a professional interior designer, do your job instead of DIY. Keep an upbeat tone with the content and refer to your favorite past projects to show readers how they can benefit from using a home decor professional to create amazing results for their homes.
Share what you learned on your design journey
Sharing what you learned over the years makes your brand more relatable and shows the human side of your interior design business. Provide insight into how you saw trends changing, how you adapted to client needs but still retained your core design character, and how your design style changed over the years.
Seasonal interior design tips
Summer, winter, fall, and spring can provide a beautiful canvas for various blog posts. Whether it's sharing your recommendations for seasonal colors, small tweaks to update one's home, or how to bring every season indoors through home decor.
Holiday home decor tips
Halloween, Thanksgiving, Valentine's Day… inspire your readers to embrace every occasion with gorgeous home decor tips that they will love – and that they can easily add to their homes.
Enjoy every moment of blogging for your interior design business!
If you rely on internet traffic when getting client leads, blogs should be one of the main parts of your marketing strategy. If done right, regular blogging can give your website a big SEO boost, not to mention the potential to grow your mailing list and boost your brand's trust factor.
Take care that you use the right keywords (i.e. phrases that your ideal client is likely to search for), and have a consistent blogging schedule in place. This will ensure you have a steady flow of content that your ideal clients want to read and that your posts are searchable online.