Spending hours working on your social media content can take away precious time that you could have used to focus on other areas of your interior design business. However, this needn't be the case when you are using interior design caption templates.
In today's blog, we will be taking a look at how caption templates for interior design business owners can help you create engaging home decor captions and scroll-stopping visuals.
The benefits of social media caption templates
Have you ever asked the question: How do you write a good caption for a business? What makes a good, catchy caption that will build trust and encourage potential clients to engage with your brand? Caption templates can help you solve this "puzzle."
Social media templates are sometimes branded, but they have a couple of things in common. They can:
Be customized,
Be easy to update,
Assist you in streamlining your online branding and tone.
Here are ten ways how caption templates can elevate your business on Instagram:
1. Caption templates can help you when you are stuck in a creative rut
How often do you wonder what to write in your caption when posting on Instagram? If you feel stuck, home decor caption templates can help – see them as "cheat sheets" where you can take a general copy and adapt it so it precisely fits your business.
Whether you are writing captions about client living rooms, home renovation projects, or bathroom renovation captions for Instagram, these templates can help you get those creative juices flowing.
Does the fear of sounding unprofessional stifle your efforts when it comes to writing home decor captions for your Instagram?
Caption templates can help you start from a base that is already aligned with certain phrases or tones – which you can then gently tweak to make it your own. This will help your brand stay consistent in terms of tone of voice and the way you communicate about your business – and when you are perceived as a highly professional design business, potential clients will be more inclined to trust you with their interior design projects!
3. Templates are time-saving gold for busy interior designers
Simply do not have enough time to brainstorm catchy social media captions?
Templates can help you to still create engaging content even if your off-line schedule is packed to the brim with project proposals, client meetings, and sourcing trips to showrooms. Using social media templates will make posting on Instagram a breeze, instead of a stressful chore with you mulling over what to write!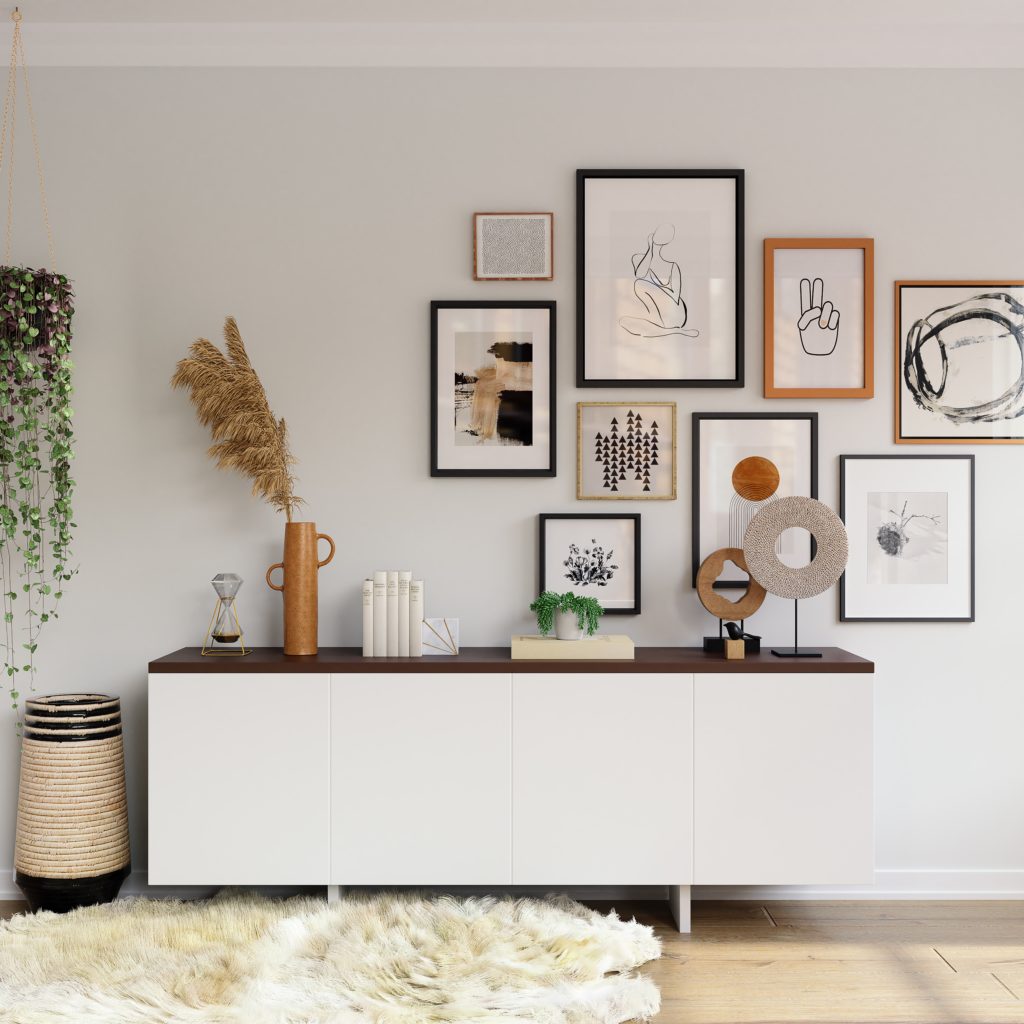 4. Interior design captions can be very cost-effective (and sometimes you can get them for free)
Pre-written Instagram captions can be seen as a great investment when you compare the cost to what you would have paid for an agency to manage your social media accounts on a monthly basis. Instead of shelling out $$$ every month, you can get caption templates for a very affordable, one-off investment!
By the way, if you become a member of our interior design community, you can enjoy free home decor caption templates from time to time!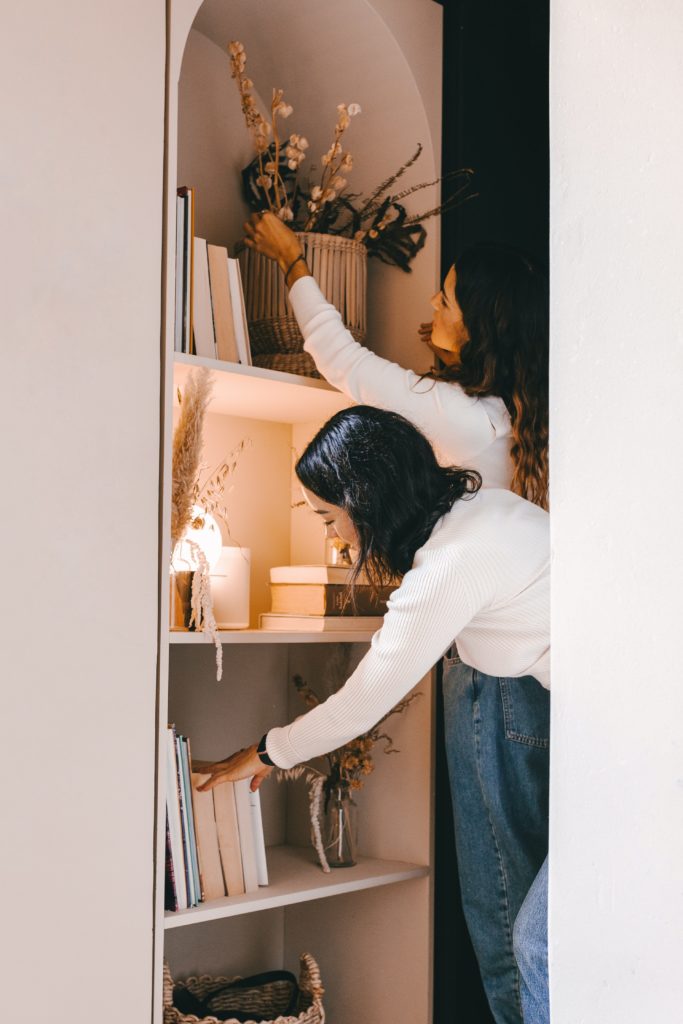 5. Social media caption templates are easy to use and adjust to suit your home decor brand
Adapt, refine, and post – it is so easy to write a social media caption for your business when you have templates available.
Simply infuse your templates with your branding and details about your design project, and they are ready to be published or scheduled in your favorite social media scheduler! Whether you want to be more formal or more relaxed in your tone, you can make each content piece your own by including your personality and voice in every sentence.
6. You will not get stuck not knowing what to post – especially if you have a small portfolio
If you are a new interior designer with a limited portfolio, social media template captions can help you discover what to post with the content that you have.
These templates can help you ignite that "wow factor" on your timelines and feeds, even if you haven't had that many projects yet – see it as having an instant social media content generator source that you can continue using even when your content sources increase as you grow your design business.
7. Caption templates can give you new ideas for what to post
Social media caption templates can open up possibilities for new ideas and inspire you to write content that is exciting, fun, and engaging. You will love always having ideas "on tap" – and never get in a rut with regurgitating the same content (Bonus tip: check out our blog post on home decor ideas to complement your social media content plan).
8. You can achieve consistent language in all of your captions
If you are still new to social media caption writing, templates can help you discover a consistent language for your brand and make every post feel linked to your brand.
When you often struggle to create captions that sound like they are coming from the same "brand", templates can help you fine-tune that voice and create a perfect social media "personality" that is authentic and true to your interior design business.
9. It becomes easier to post consistently
Having social media content templates that serve as guides on how to write interior design captions will help you to generate catchy captions more easily.
And once you feel confident with the templates that you have, it will be easy to write regular captions that resonate with your target audience and help you to improve your stance on your various social media algorithms. Consistency is key to ranking higher on social media – so why not use every tool you have to make sure you post consistently!
10. Social media caption templates can help you with theme-specific content
A good example of this is promotion captions for Instagram. If you need inspiration on how to make Instagram captions look good especially when it comes to flash sales, promos, signups, or other types of content, templates can help you find the right words.
Tips for how to make the most out of your templates
Now that you've read about the benefits of using social media content templates, here are our top tips to reap all of these perks:
Use your interior design captions as a base, but not as your only source
When you have your pre-written content, it is important that you do not just go the copy and paste route. Keep your captions fresh, unique, and do not fall into the trap of just using the same sentences over and over again. Setting themes is a great way to use your templates but easily adapt them to be fresh and new with every use.
Match your caption templates with great visuals
Whether you are using your own project images, or have a solid bank of stock photos that fit into your brand content strategy, ensure that your great captions are enhanced with equally impressive visuals. Thanks to using your social media captions templates, you will likely have a little bit more time to add great photos to your content plans, so make the effort to get those great images perfectly lined up.
Use caption templates to plan your content in advance as opposed to reaching for them ad hoc
Social media caption templates make it easy to schedule your content ahead – no more last-minute-dot-com, only organized planning and great content! To further enhance this time-savvy change, start using a great social media content scheduling tool – our previous blog lists a couple of great platforms that you can consider.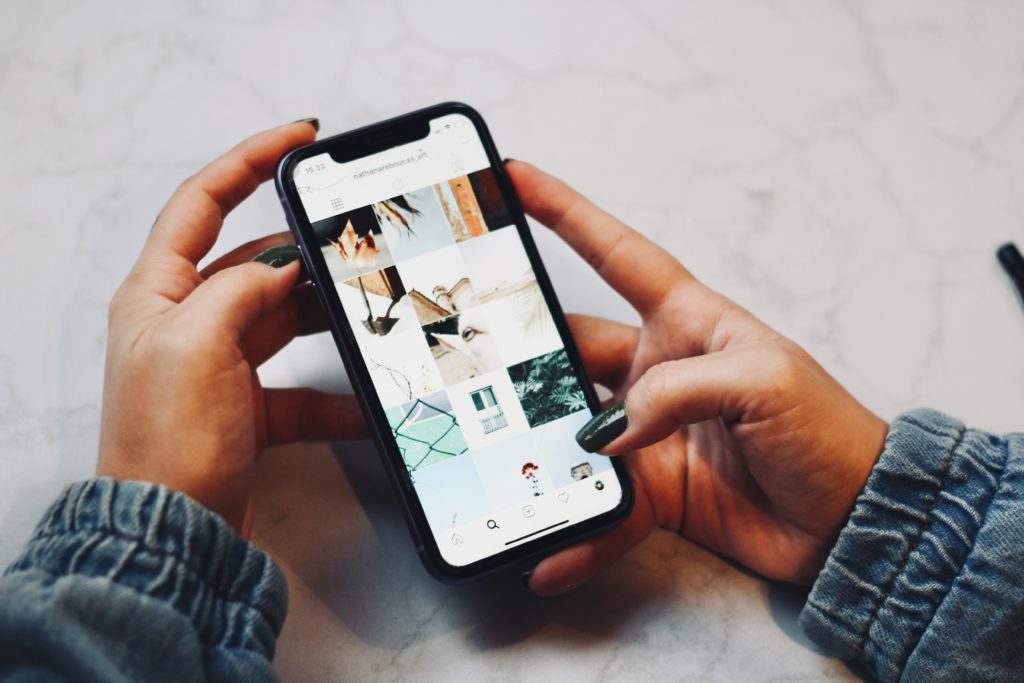 Consider which templates are a priority for your business
If you need to decide on which social media caption templates to purchase, think about your business needs. Do you need templates that are geared towards increasing client leads, promoting your brand, or regular sales? Or are you after a storytelling type of post to create an interesting narrative for your brand? Then, compare the template options that you have and choose those that are aligned with your business goals.
Plan your content around important dates, events, seasons, and holidays first, then find templates that suit these occasions
Just like our above tip, it is important that you are strategic with how you use your templates. Seasonal content, such as Christmas or holiday-themes posts, or even winter or summer type of content pieces are sure to create engagement – so, seek out these templates to help you achieve your content plans.
When editing a caption template always keep your ideal client in mind and make the language and tone of voice reflect them
Having social media content templates doesn't mean just using every sentence verbatim. You really need to edit your captions to resonate with your ideal target audience. If they are looking for tips, be helpful; if home reno is top of mind, give them the ideas that will ignite their creativity.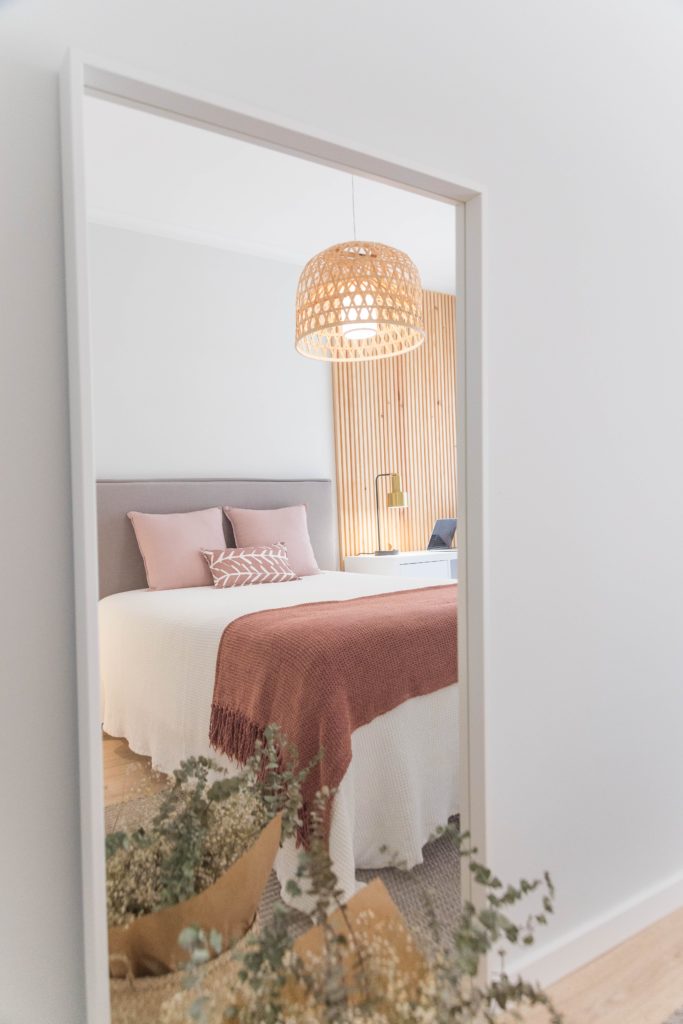 Pull your core template themes through to all of your channels
Your tone of voice, the vocabulary that you use, and your messaging need to line up across your different digital platforms. So, keep it consistent: do not have one style on your website and another on your Instagram or Facebook pages. Ensure that every piece of content sounds like it comes from the same source: your brand!
How to write engaging captions for your interior design business every time
What makes a good caption is that it speaks to both your brand and your ideal target audience. So, ensure that when you use social media content captions, these important pillars do not get lost.
Templates can be the ultimate game-changer for your social media content, so don't miss out on making the most of these amazing content strategy tools. Speaking of inspiration: Be sure to check out our 3-month interior design caption calendar – it is sure to help you save time and effort when it comes to curating your social media content.
Photo credits: Unsplash, Pexels.
Disclaimer: This blog post may contain affiliate links and we may earn a small commission when you click on the links or purchase paid products at no additional cost to you. We only recommend products and software we truly believe to be helpful for your business.