When it comes to interior design marketing, having a social media presence is vital to generate client leads. For many interior designers, Instagram is certainly their number one choice as a social media platform. However, Facebook has its place in a comprehensive social media strategy too.
In this blog post, we will look at how you can use Facebook to market your interior design business and attract more client leads.
Disclaimer: This blog post may contain affiliate links and we may earn a small commission when you click on the links or purchase paid products at no additional cost to you. We only recommend products and software we truly believe to be helpful for your business.
Introduction to Facebook marketing for interior designers
Facebook marketing has changed over the years. In the past, pages were the main promotional tool on Facebook. These days they are not as efficient when promoting your design brand. Being active in groups can be much more efficient, especially considering how the Facebook algorithm favors friends, family, and groups above pages. Not to mention saving on your ad budget which seems so necessary to ensure your page has a decent reach!
First things first, it is important to understand the difference between Facebook pages and Facebook groups. Facebook pages can be still used to market your business by posting brand-related content that followers can like and comment on. Groups, though, allow you to start meaningful conversations with potential clients, and reach more people organically than in the case of Facebook pages.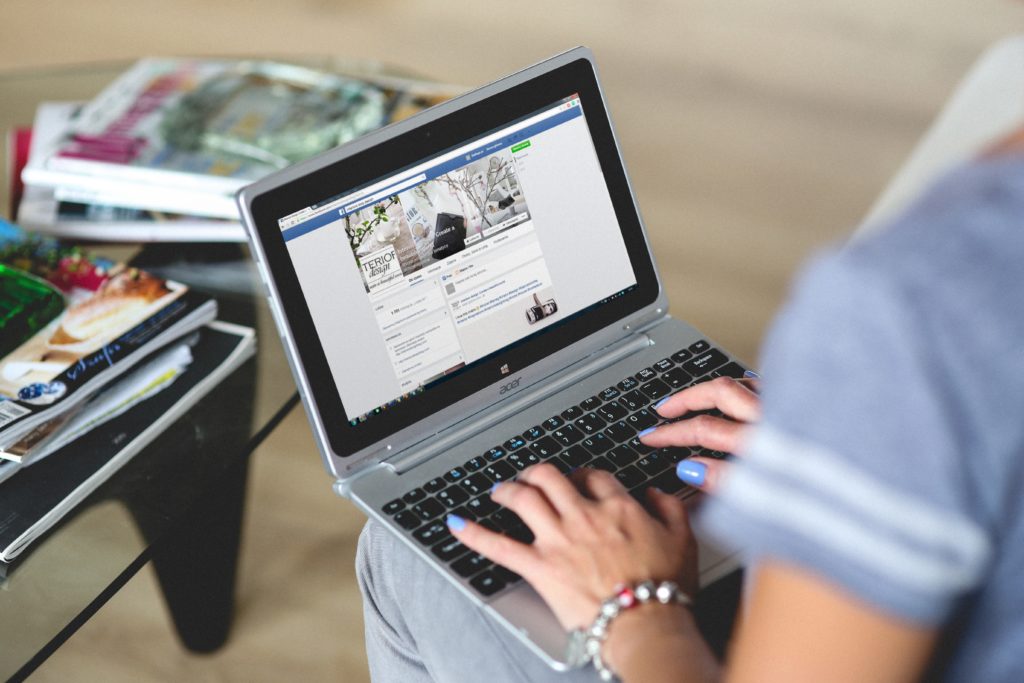 Types of Facebook groups for interior designers
Facebook groups have the option of being public, private, or secret communities where people can connect, communicate and share about a common topic.
Now that you know the difference between pages and groups, let's dive into a top list of interior design Facebook ideas focused on how interior designers and home stagers can use Facebook to generate business and client leads – with groups and beyond!
Facebook marketing tips for interior designers and home decorators
Focus on groups rather than your Facebook page
Facebook groups can be a goldmine when it comes to connecting with the right audiences. Facebook users who join these groups have a specific interest in a certain theme (in your case, interior design) and will likely post questions or want more information.
This is where you can grab attention: by providing that input that people are craving and making them want to learn more about your business too!
Make time for engagement
Being active on Facebook in a professional capacity means that you have opened up another channel for potential clients to connect with you. But to build those relationships with potential clients you need to ensure that you have dedicated time to interact and answer any questions where you can share your expertise.
Provide value instead of just trying to sell your interior design services
As much as you want to put your services in the spotlight on Facebook, it is important that you add value first, above all else. People are often looking for inspiration or solutions to solve their pain points, so add value through tips, hacks, or even links to your interior design blog. Make people feel that you can help them solve their design problems by showing them the depth of your design expertise – this way they will be more inclined to contact you when they have an interior design project in mind!
Repurpose your content from other social media platforms
Creating social media content can take a lot of time but there is no reason why you shouldn't try to be smart about this. Repurposing your Instagram content for Facebook can help you save time while reaching a new audience.
Having said that, do not simply copy and paste the same information exactly from one platform to the other. Say, for instance, you have a carousel of summer home inspiration on Instagram. You could reimagine it as a mood board for Facebook, or even a this or that type of post.
Engage with your audience through videos
Instagram is not the only place where you can draw attention with videos – Facebook nowadays also has a big focus on video content. Whether you choose reels or go live on Facebook, you can use videos to show your interior design skills or give tips and recommendations that can draw the interest of potential leads.
Ask clients to write you a Facebook review
Did you have a good experience with a client? Do ask them for a review! Many people head directly to the review section of a Facebook business page when they are considering making use of a business's services. Getting authentic content there will help you promote your home decor business. After all, social proof, aka testimonials, is one of the best ways how to build trust in your brand and help people make the switch from being followers to becoming clients.
Always include your contact details in your Facebook profile
Have you ever visited a page and then couldn't click further to the company website as there are no details – or not even a phone number? Some clients might prefer to move communication offline, so ensure that they can easily reach your interior design business via Facebook without having to jump through hoops.
Make contests part of your content plan – but ensure that you adhere to Facebook's rules
Running a competition can attract loads of attention to your Facebook profile – but remember, there are some rules that you need to follow. These include making it clear that your contest is not affiliated with Facebook, whether it is allowed on Facebook, and which actions are prohibited for entries. By the way, since Instagram is now owned by Facebook, rules apply to Instagram contests too!
Planning Facebook ads? Pay attention to targeting
If you have the budget and want to use Facebook ads to reach your ideal clients, bear in mind that those campaigns that are targeted at specific audiences are most likely to get you the results that you need. So, focus on the audiences that you want to convert to use your services and be as detailed as possible, including their age, family situation, and geographical area.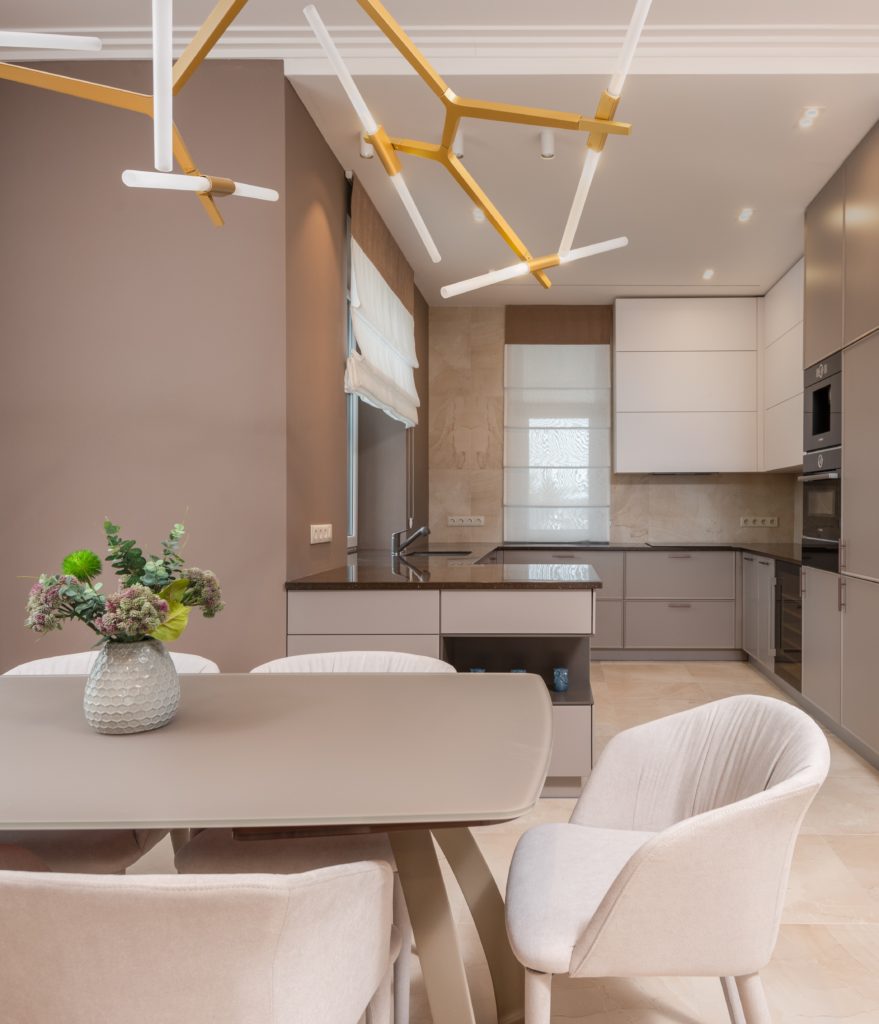 Join your local Facebook groups, not just general interest-focused groups
Your local Facebook groups are also where you could find potential clients asking for advice on where to find interior designers or home stagers. You can add value by commenting on people's posts that are for instance considering home makeovers and do not know where to start. Ensure that you are visible and position yourself as a home decor expert, instead of just promoting your design brand. And while we're at Facebook groups, come and join ours that is all about marketing strategies for interior designers!
If you are considering your own Facebook group, be prepared for a big time commitment 
If you want to get your own Facebook group off the ground, it will take some effort. You need to be prepared to post valuable content, engage, inspire, and answer questions that will come from members. Mind you, it might take months until you start seeing results. However, if you are up for the task, the reward of more visibility for your business might be well worth the effort!
Bonus Tip: Always create great quality interior design content, even on Facebook!
Content is key, and when you create amazing interior design posts with the right tools, your Facebook profile will look professional and attractive. You can also use stock images to complement your portfolio images – just ensure that your own unique visuals are primary tools and that you give credit to your image sources where necessary.
To make things even easier when it comes to creating your top-notch content, be sure to check out our ready-to-use Facebook templates.
Make Facebook part of your interior design marketing plan
Facebook is still a great platform where you can connect with potential clients and get more social media visibility for your interior design business.
Whether you invest in your own Facebook group for people planning an interior design project or use existing Facebook groups as part of your interior design marketing strategy, always ensure that you provide value instead of just plugging your home decor business.
If you would love to get even more social media tips, be sure to check out this article that is all about getting new interior design and home staging clients. Lastly, do join our Facebook community – we would love to have you there and hear about your experiences with social media!