If there is one thing that interior designers and home stagers understand, it is the importance of having a visual impact in every part of their services: including their social media platforms where they engage daily with followers, and current and potential new clients.
This is where Canva can make a big difference in how you present yourself as an interior designer to the world. In today's blog post, we will dive into how you can use Canva templates to grow your design business.
Disclaimer: This blog post may contain affiliate links and we may earn a small commission when you click on the links or purchase paid products at no additional cost to you. We only recommend products and software we truly believe to be helpful for your business.
A Brief Introduction To Canva
Canva can be used for anything graphic design related – from brochures and business cards to social media. And it can be a true game-changer for creating beautiful feeds, boards, and profiles.
Canva is an incredible design platform where users do not even need strong graphic design skills. There are hundreds of templates to make use of!
Using Canva for home decor content is a breeze. You can create graphics from scratch, use pre-made Canva templates if you like (while customizing them to fit your branding), or add fun graphic elements. You can even collaborate with your whole team on designing content.
Resizing visuals on Canva to fit different social media platform specs is pretty easy. This means your feed will look sleek as your pictures will be sized properly.
This easy-to-use platform also has tons of stock photos covering various themes, including interior design and home decoration. You can use these in mood boards, on your blog or in your social media posts (just don't make them look like your own work!). There is also video and audio content that you can use to create short videos for your social media.
Another big plus is that with Canva, you have the ability to schedule social media posts directly from Canva, cutting down on time spent moving visuals from one platform to the next.
Canva also features many third-party integrations, as well as a great free version.
Here is a quick comparison between the free and pro version.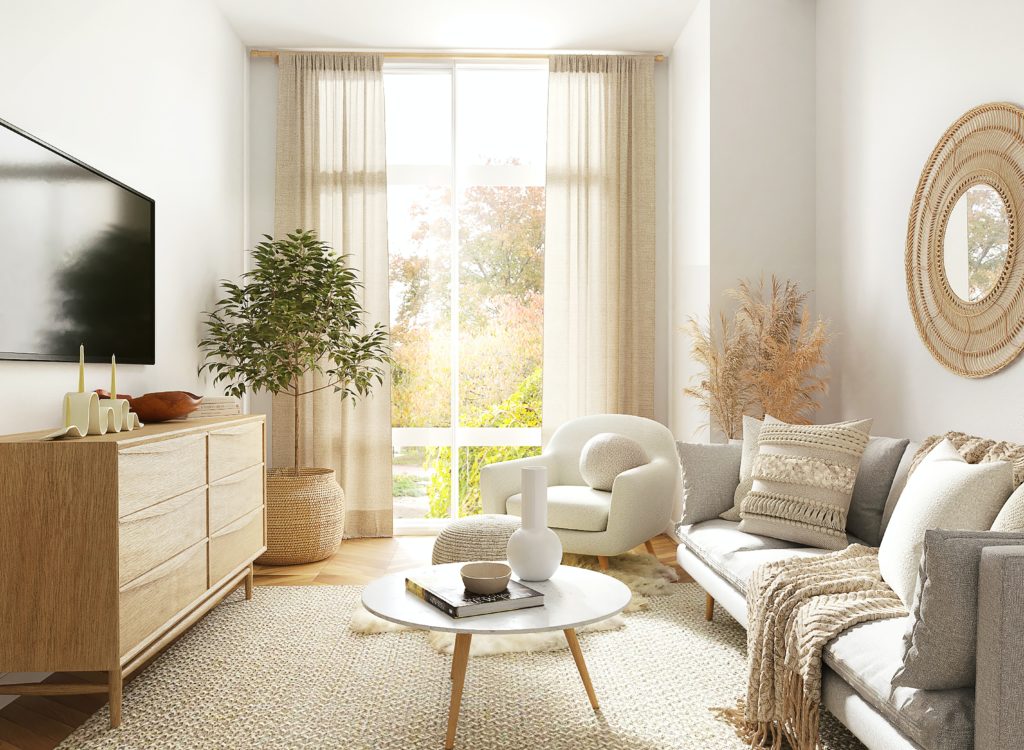 With FREE Canva you have access to:
100+ types of graphic design content, such as social media posts, presentations, brochures and more
Thousands of photos and graphics
Invite members to your team
Collaborate and comment in real-time
With a Pro account you have access to:
Everything that the FREE Canva plan offers
100+ million stock photos, videos, graphics, and audio
610 000+ templates, including free ones
Remove background functionality
Saving templates for your team to use
Scheduling social media content on up to 8 platforms
Is A Canva Subscription Worth It?
If you are wondering whether you should go for Canva Pro or pick the free version, the choice is really up to your needs and budget.
Pro will, certainly, give you lots more access to content and templates; however, Free can be sufficient if you supplement it with additionally sourced visuals or other elements.
Another question you might have is: Is it legal to use Canva templates? It absolutely is – see it as in the same category as free stock imagery!
Now, let's take a look at different ways that you can use Canva for your social media.
Tips And Ideas For Canva Interior Design Content
Don't be afraid to use Canva's integrated home decor stock photos in your graphics
Canva imagery is a wonderful way to find the type of visuals you need to illustrate specific home decor themes, design ideas, or color schemes.
Just remember to frame your captions to make it clear that these integrated images are not your own.
Use self-sourced stock photos with your Canva designs
Over and above the abundance of imagery offered on Canva, you can use stock photos that you sourced from reputable sites and upload them to use. This makes it so easy to create the exact look and feel that you desire for your social media content.
As with Canva's already available images, do remember to never represent stock photos as your unique creations – the idea is to use these tools to supplement the visuals that you have.
Create interior design mood boards with Canva
Canva can be a fantastic mood board creator with its templates and easy-to-use graphic design tools. Eye-catching interior design mood board content always looks great on social media feeds and will help you to inspire your followers and present your design style to new potential clients.
Use Canva for collaborating and brainstorming with clients
Canva proves its standing as one of the best graphic design apps for interior designers when it comes to sharing content with clients – simply share a design link with them and enjoy a quick turnaround on feedback. They can quickly view ideas, collaborate, and give feedback on your designs, making the online/offline transfer of information so easy!
Create and save branded templates
When you use branded templates, your branding is consistent and easy to maintain. colors and more. From the color schemes that you use to your logo and other design elements that are unique to your brand, everything can be easily applied to your content. This way no matter if you are creating a new client welcome packet, a Pinterest graphic, or an Instagram post, your marketing collateral will be easily recognizable.
No more hassle with resizing for different platforms
Canva already has pre-set sizes for platforms including Facebook, Instagram, Pinterest, and more – therefore, you can optimize your images to be perfectly sized according to your needs. What's more, Canva Pro contains a super easy resize tool so you can repurpose your social media content in a couple of clicks!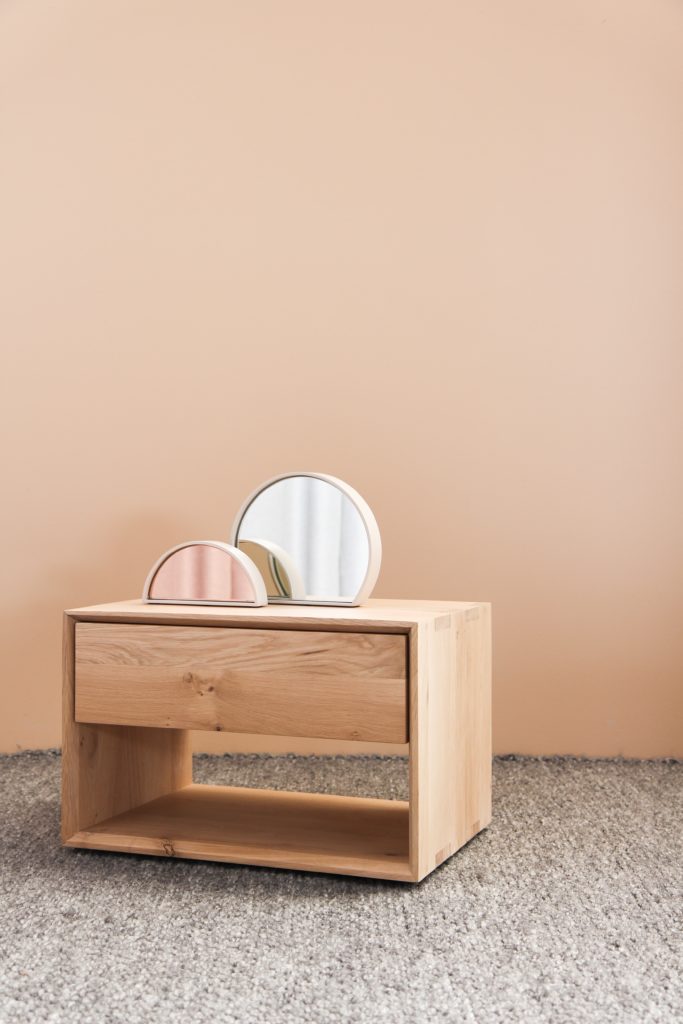 Create your own home decor Canva templates for all social media platforms you're on
Whether your primary social media platform is Instagram, Pinterest, Facebook, or even YouTube, pre-made templates will save you time and streamline content creation as you will not need to design every element over and over again.
You can use Canva to create any kind of template from stories and static social media posts to mood boards and pricing guides. Grab our free Instagram Canva templates for inspiration!
Create short social media videos with Canva
Canva not only allows you to create custom graphics: you can also create short videos with audio included. You can share these clips as your Stories, Reels, Idea pins, or use Canva to create a Youtube intro for your channel.
Something to remember: with the Pro version you get access to many more audio tracks than the free version!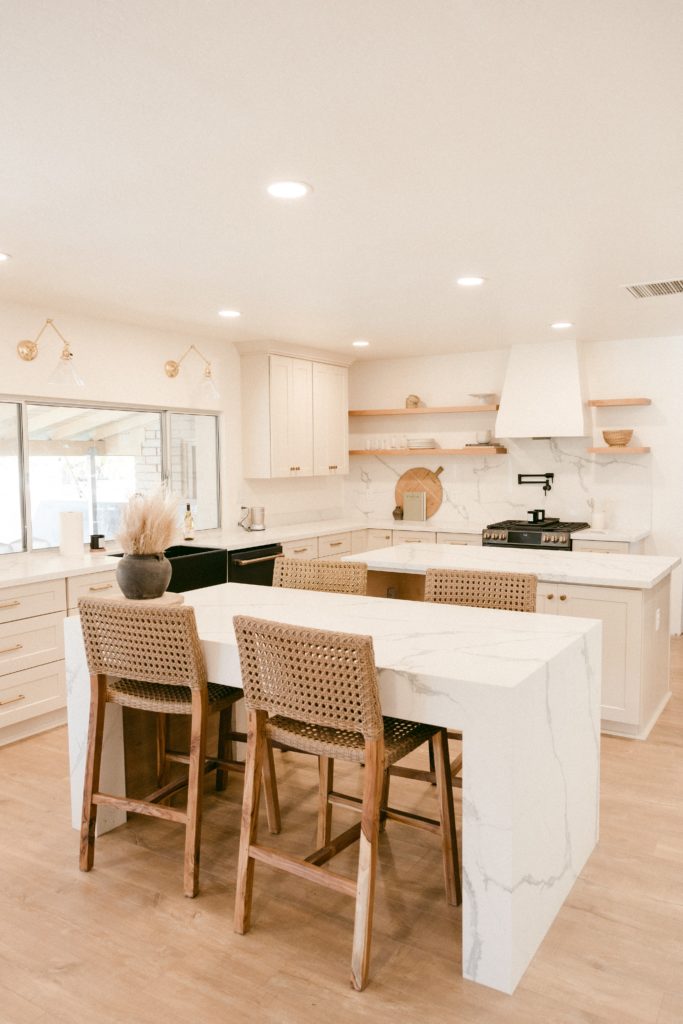 Use Canva to create your interior design portfolio
Need a professional-looking design portfolio to create interest with potential clients? With Canva, you can create a neatly planned interior design portfolio that will be easy to send digitally to potential clients – and that will look equally stunning when printed out.
Do remember to use high-resolution images if you are planning to print out documents, as you do not want to have pixelated images to ruin your chances of landing a project.
Showcase design project testimonials easily with Canva
Social proof is one of the most powerful marketing tactics that you can use. Letting the world know how you did amazing work for your clients can definitely work in your favor, especially as potential clients will be looking at whether you worked on similar projects to theirs.
You can use Canva to make your clients' praise jump from the screen, whether you create your graphics from scratch or use pre-made templates infused with your branding.
Plan your social media content in advance with Canva's content planner (Canva Pro only)
If you love creating spreadsheets for your content, you're in luck: with your Pro account, you can create a Canva content planner for teams to work on!
With this tool, you and your team can work closely together with planned content, knowing which specific posts go out on which days.
1Consider using Canva as a scheduling tool too
Another benefit of Canva is that you can schedule content directly to social media platforms such as Instagram, Facebook, and Pinterest.
Although Canva, as a content planning tool, might not provide the in-depth analytics that platforms such as Planoly, Later, or Hootsuite offer, it does create the opportunity to schedule content easily, saving time as you do not need to download, save, and then re-upload images to your desired scheduling tool.
Something to remember, though: As Instagram's policy on scheduled content changes over time, you might encounter some constraints when it comes to advance content scheduling – such as not being able to schedule carousels and if you want to schedule Reels or Stories, you might need to do so from the Canva mobile app.