Reels and generally short-form video content have been around for a while but they are still a hot topic in the social media world, especially with the popularity of TikTok and all social media platforms shifting their focus from photos and text to video content.
In this blog post, we will look at what exactly Reels are, why you should create them, how to create them, and also some specific Reels ideas to promote your interior design business.
Disclaimer: This blog post may contain affiliate links and we may earn a small commission when you click on the links or purchase paid products at no additional cost to you. We only recommend products and software we truly believe to be helpful for your business.
What are Instagram Reels and how are they different from other types of content?
Whichever is your favorite content format, Reels should play a strategic role in your content strategy if you want to grow your Instagram profile and use it to drive client leads.
In short, Reels are short-form, vertical videos that can be up to 60 seconds long. What makes these visual pieces so powerful, is that Reels can be seen by everyone on the Reels tab – not just people who follow your account.
So, what does this mean for interior designers?
Simply put, if you want to catch the attention of people who are not following your account yet, Reels are a great tool in your content arsenal – provided you do it right.
Reels as part of the Instagram content funnel
When it comes to Instagram content formats for interior designers, there are several options to explore. You can choose static posts, which are always a good choice, Stories for instant bursts of excitement, and IG live for engaging live broadcasts (which is another popular content format at the moment).
If you imagine all types of Instagram content as a funnel, Reels come at the top of the funnel – they work best to attract new people to your profile as they are shown to new audiences and once they get traction, they have a good potential to get viral.
As a first point of contact, bear in mind that the content you create should be both on-brand and catchy. Then, once you've established contact, you need to use your other content (such as your static posts and Stories) to keep your new followers interested in your content. To convert your followers into clients you would then use Stories and direct messages (DMs) as you gain their trust over a longer period of time.
By the way, Reels can be especially valuable for interior designers who don't focus on clients just from their location. If you are a virtual designer or have an online shop, Reels can bring you potential clients from all around the world!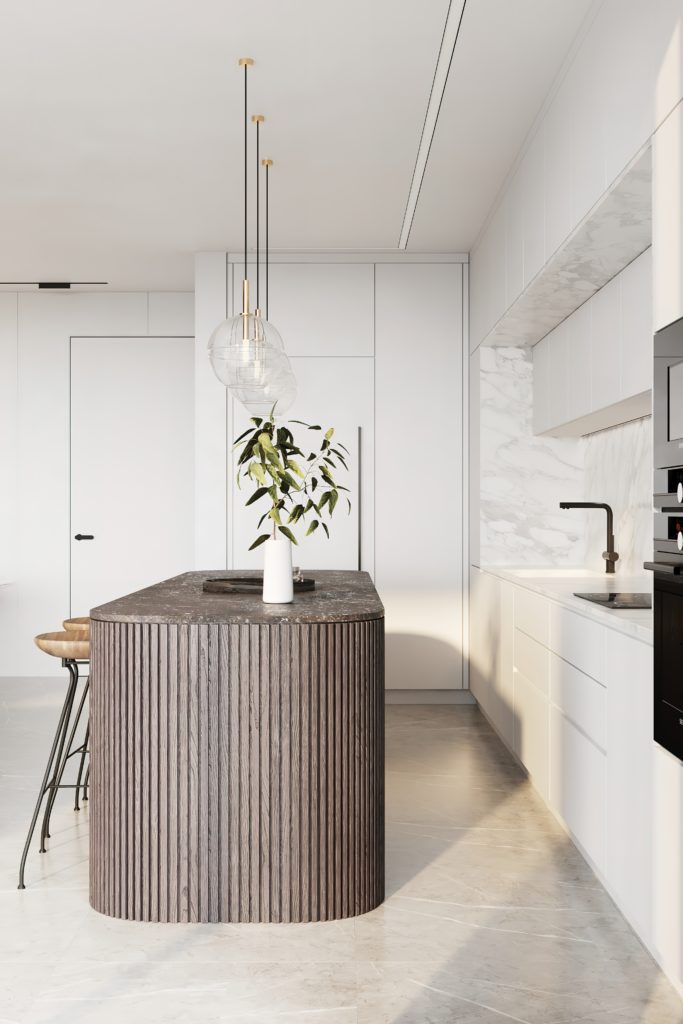 How to create interior design Reels on Instagram
Now, an important part of setting up Reels is to first storyboard your ideas. It can be tempting to just create videos on the fly, but for an on-brand video, you need to carefully consider your messaging and tone.
Think first about what your topic is going to be. Do you want to create interior design tips types of videos, introduce your brand or showcase a project that you just completed?
Storyboarding can help you to have a focused approach, and allow you to easily stay on brand. Even more importantly: if you storyboard, you will be able to craft content that seamlessly fits in with the rest of your posts and taps into the type of information that your ideal target audience would be interested in.
To storyboard your Reels ideas, you can use a simple notes app on your phone or laptop, or use a project management tool like Trello or Asana where you can create content cards for each Reel and keep track of where this Reel currently is in the content creation process.
Once you have locked down your Reel themes and ideas, you can start creating your Reels.
If you are creating your home decor Reels directly from Instagram, you have 3 options that you can follow:
1. The Reels tab
Tap into the Reels tab.
Press the camera icon on the top right.
2. Your Instagram home screen
Tap the "+" on the top right.
Scroll to the Reels tab at the bottom of the screen.
3. The Instagram Stories camera
Open the Instagram Stories camera.
Find the Reels icon between Normal mode and Create mode or on the bottom menu next to "Story".
For footage taken with the Reels app, hold the recording circle in the middle of the screen.
If you want to add music to your Reels, tap the audio icon and select a song from the Instagram music library or use your own original audio (this will be when you record a Reel with it).
If you are planning to use the Instagram Stories camera, remember that Reels can be recorded in a series of clips, in a single stream, or shot externally and uploaded.
You aren't limited to just these options though: let's take a look at some of the other apps that you can use to create your Reels.
External apps and tools to create Reels
If you need an extra bit of editing for your Reels, InShot can help you create perfectly optimized videos in vertical format.
It's currently one of the most popular apps to create Reels as it has plenty of editing options and is fairly easy to use. Besides basic editing, you can also use InShot to add bars on top or below your videos and change the aspect ratio of your videos to suit the Reels format.
You can also add transitions, titles, and your own text captions. There is a free and a paid version of InShot and some editing options are lacking in the free app.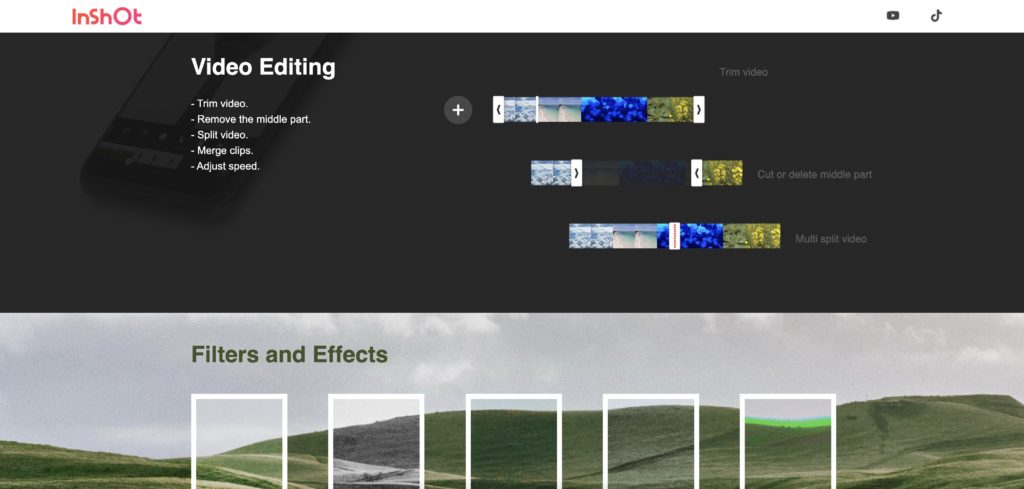 We've talked a lot about Canva as a creator tool for interior design content, and it can be used for your brand's Reels too.
Not only can you choose from several templates and free stock images and video clips (on the site, or your own that you sourced), but you can also collaborate on your Reels with other people – whether your team members or external freelancers.
What makes this editor even better is that it can be used for TikTok videos and Instagram Stories, which means if you have one video, you can repurpose it as well to fit not only your Reels but also other formats.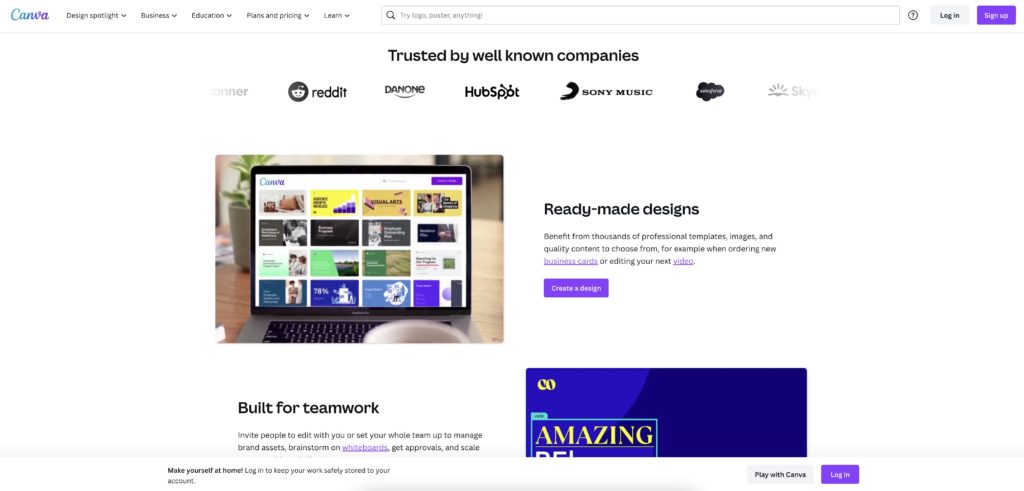 CapCut is another hugely popular app to edit short videos for Reels and TikToks. It's created by the same company that owns TikTok so it has plenty of features and functionality that you might want, such as the usual editing functions, adding text, a wide library of songs, and loads of effects, filters, and transitions.
CapCut can be a good alternative to creating Reels in the Instagram app, especially if you are looking for an app that is 100% free.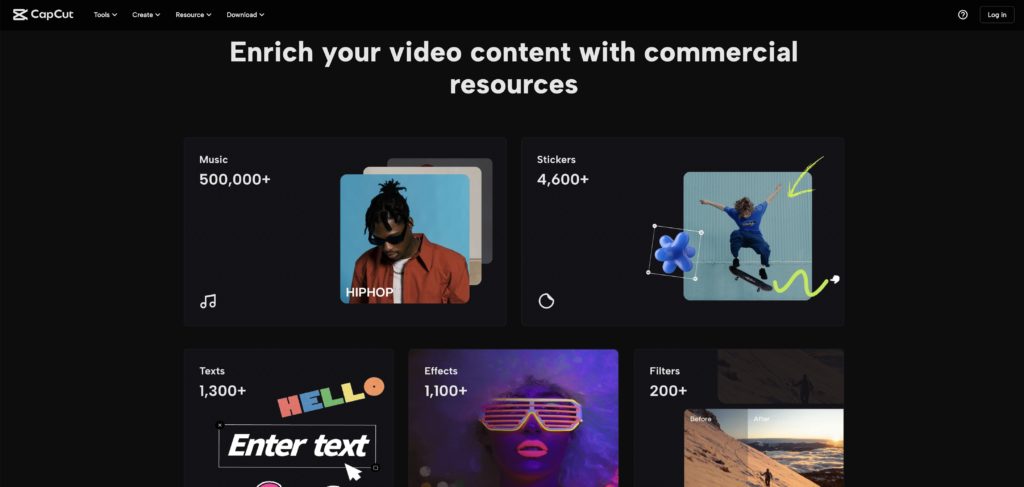 Can you repost your TikTok videos as Reels?
If you already have a TikTok account for your interior design business, you might be wondering whether you can't simply just repost the same videos for your Reels.
Technically, it is for sure possible to repost your TikToks as Instagram Reels. Using the same videos can save you time and allow you to distribute your content to a wider audience. But on the downside, your videos will still have the TikTok watermark. This is not just an aesthetics issue – some platforms, including Instagram, favor original content (that is, without watermarks) over content that is reposted. Meaning, your reposted Reels will be shown to fewer people than if you created them in the app.
Now, let's look at some fun Reels ideas that interior designers can use.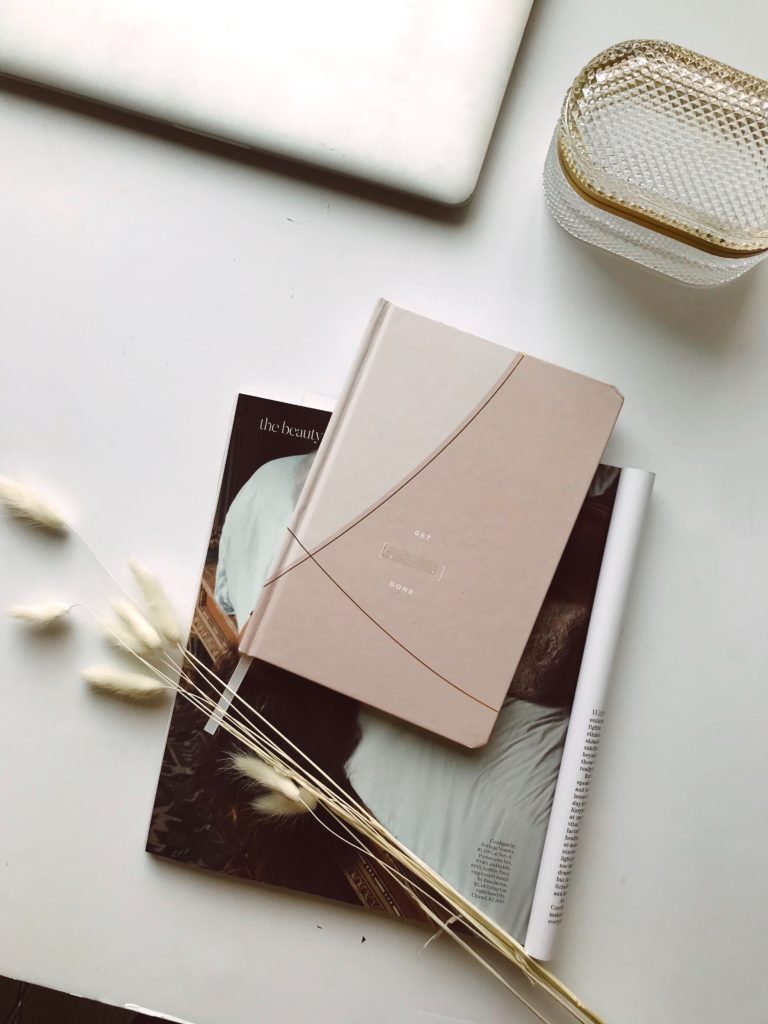 Content ideas for engaging interior design Reels
Making of a flat lay/mood board
Don't restrict your mood boards just to static content – make them pop with fun Reels videos! As an interior designer, mood boards are likely a staple in your visual content, so take it up a notch with your video content. With Reels and their video nature, it's not only the final result that is interesting but the process behind it. Therefore, making a mood board or a flat lay is a great way to create content that doesn't just show your design skills but also makes for engaging watching material.
Since you can create seasonal or topical mood boards, you can use this idea even if you have a small portfolio and not many projects under your belt.
And if you feel extra creative, you can have fun creating a stop motion video or a time-lapse where you put a mood board together.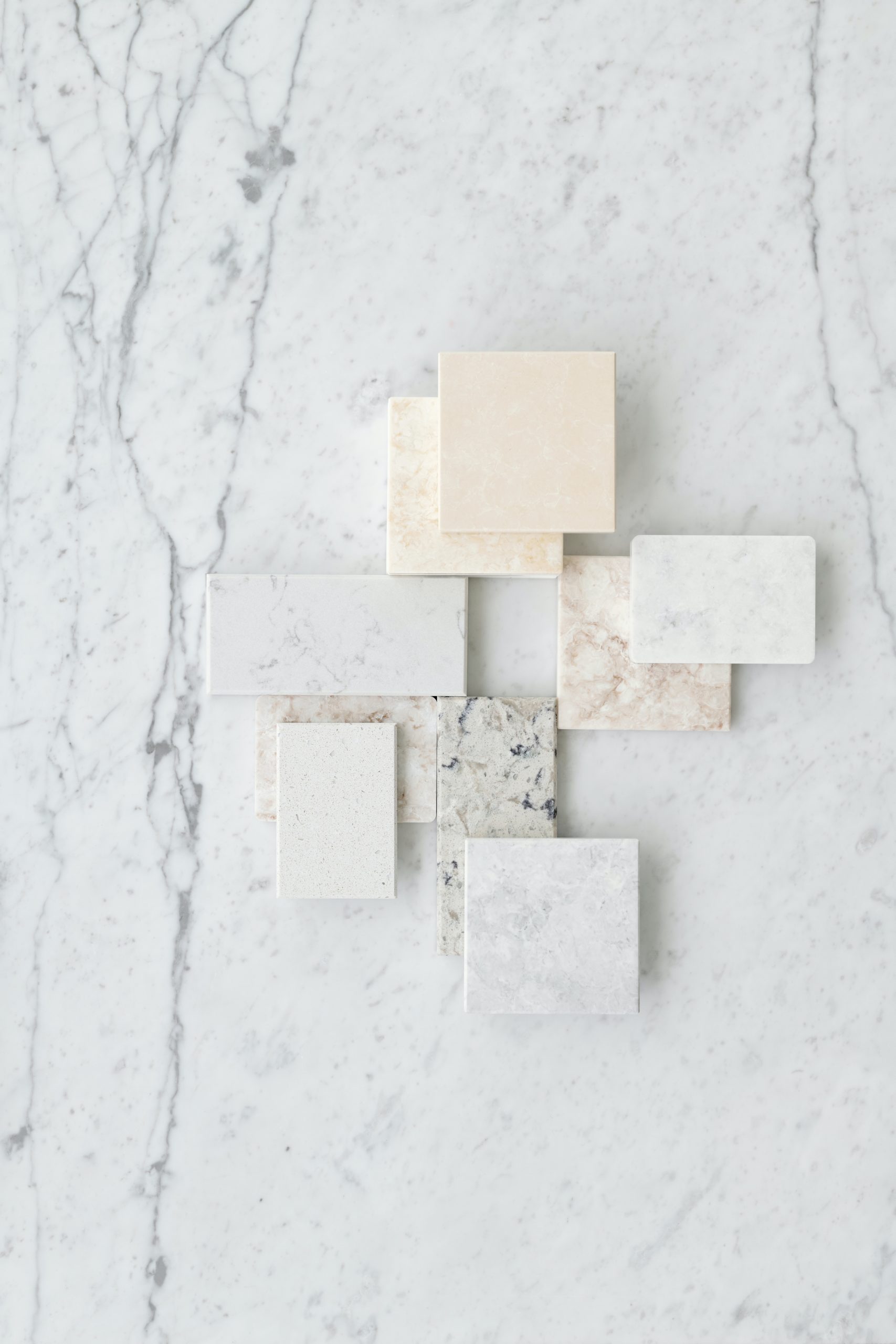 Sketching a design concept
Make your interior layouts come alive in real-time – do a transition type of video or fast-forward. If you like free-hand sketching, you can create a video of you sketching design ideas and add a voice-over where you explain more about the project or what was your inspiration for your design concept.
You can also do the same thing showing how you work on client projects in your favorite design software if free-hand sketching isn't your thing.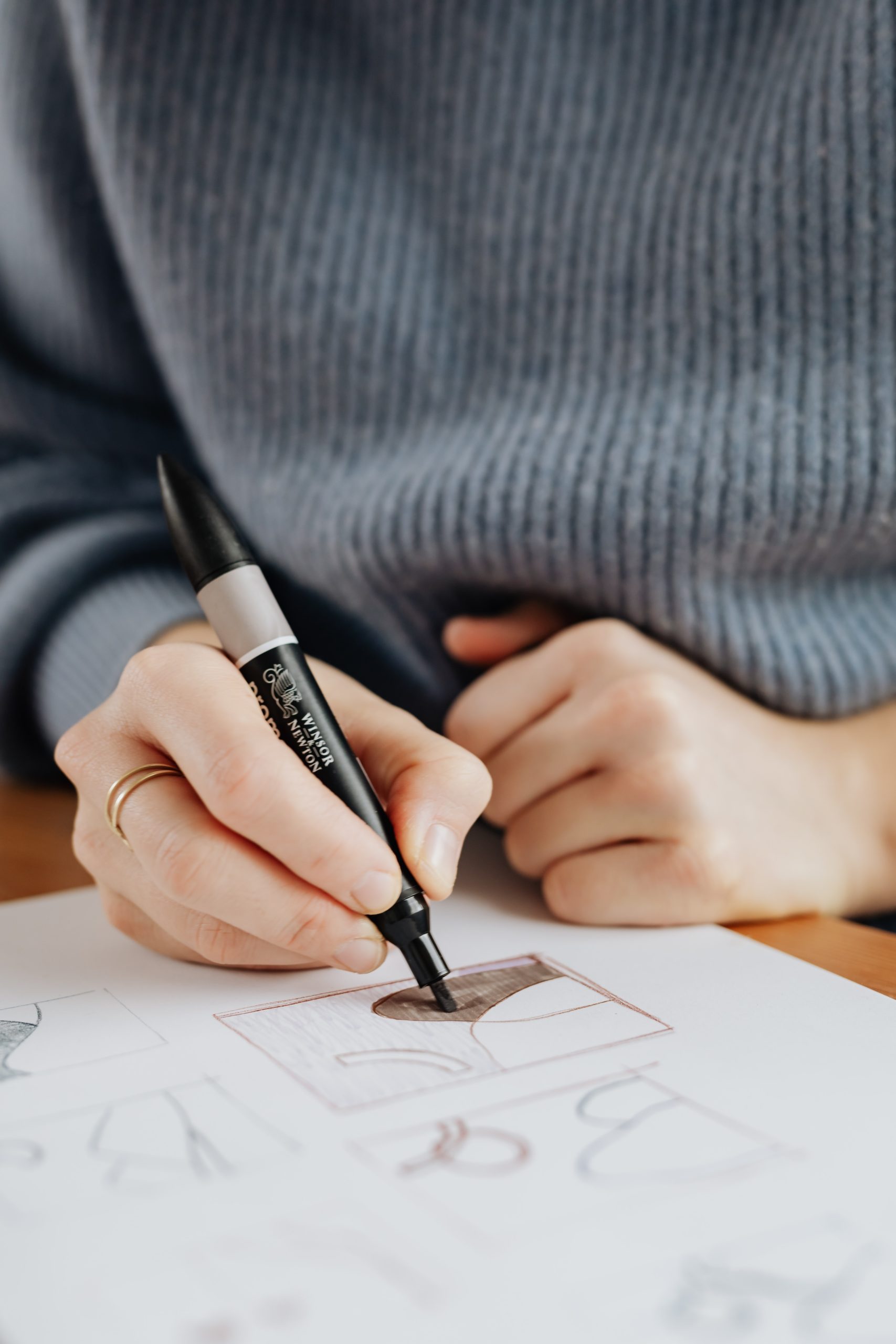 A stop-motion video of styling a shelf or a mantel
A stop-motion video is a perfect opportunity to show your viewers key shots of your styling skills. With their quirky character and almost animated-like quality, stop-motion videos allow viewers to closely follow changes and more easily digest styling tips.
Walk around a finished project
Be proud of your work – showcase key areas that you transformed with your expert decorating touch. As a point of reference, you could start with a quick snapshot of the before image, and then open a door for the big reveal.
If you have time to do the editing, you could do a quick transition per section with a quick image burst of how a certain room looked, followed by how it looks now. Show your audience what you were able to achieve and expand on the details of this design in the caption, to keep the viewers on your feed for longer!
Home tour
Interior design is an industry based on personal connections and potential clients often want to feel connected to you before they book your services. Taking them on a tour of your own home will help make your business more relatable and will show your followers more of your personality.
Your home can be a haven of interior design inspiration – showcase how you created the look to align with your personal preferences.
Plus, if you are a fairly new designer, your own home can act as part of your portfolio as it does show your taste and home styling skills.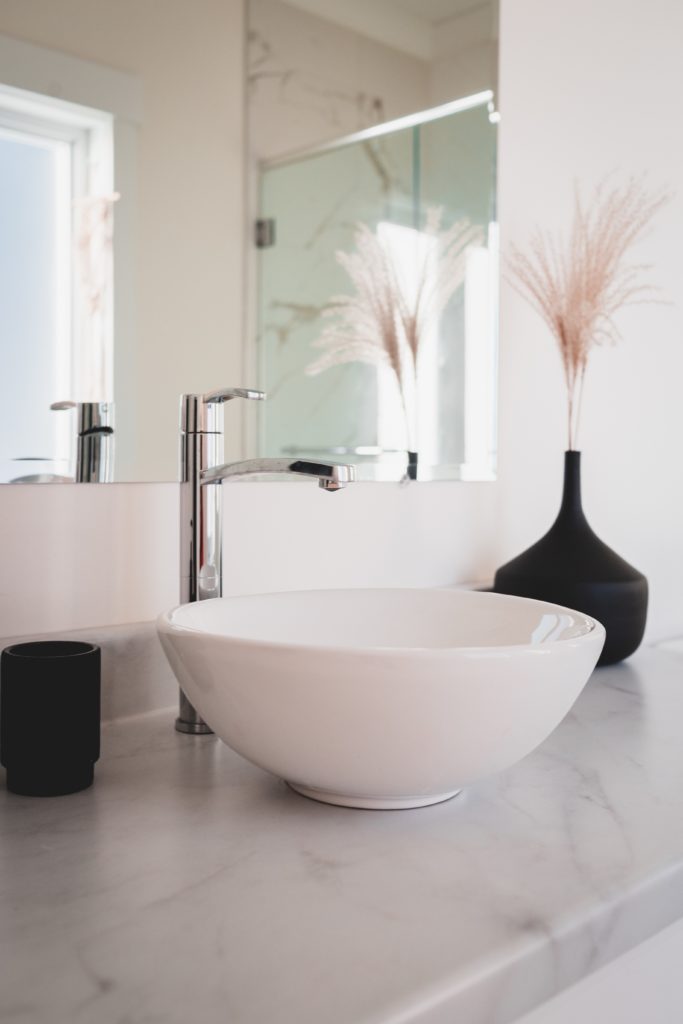 Before & after transformation (with an optional finger snap transition for some extra oomph)
Want to create a Reel that will get a lot of replays and double-takes? It can be quite literally done with a snap of a finger!
Before and after Reels tend to get a lot of views and luckily, you don't need to be a very skilled video creator to make them. Whether you just transition from one image (before) to another (after) or do a more creative video, before and after Reels are popular as they play into the human curiosity when we just want to see something bland turn into something beautiful and unique.
And if you do feel creative, the finger snap is very popular and fun! Who can resist seeing what happens the minute the snap happens – it can be a color change, a complete rearrangement, or something refreshingly new!
Styling a fireplace
This one is a perfect consideration for especially fall or winter content when fireplaces are top of mind. Pay close attention to earthy tones and feasible articles, but also ensure that you include a soundtrack that evokes a cozy mood and brings in a feeling of warmth.
Because you are working with a fireplace area, it is also worth it to include some tips if your video allows – this can be done with a voice-over or simply text on screen.
People like to save how-to videos and since Instagram prefers content that is saved and not just liked, this kind of content is perfect for boosting engagement.
Your favorite home decor accessories – a shopping guide
Take suggestions off the page and take your viewers on a virtual shopping spree.
If you have a retail partner, take your viewers into a store via your video, handling products and pointing out key features. You can also do a video where you are browsing specific online shops, weighing up options, or putting together an online shopping cart with items that perfectly match up.
And if you are an affiliate for home decor brands, don't forget to tag them in your Reel!
Your top 3 asked interior design questions 
Pick the top three interior design questions you get asked the most and fire away with answers!
You can create a simple Reel by sitting down and answering these questions. For these kinds of Reels, we suggest you add captions so that people who cannot listen to the audio can still watch them.
Provide as much information as possible per questions – and keep an eye on your comment section to ensure you provide timely feedback.
You can also talk about the most common design mistakes people should avoid or explain the pros of hiring a designer as opposed to DIY.
Themed interiors with fun transitions (e.g. boho, Scandinavian, neutral, classic, etc.)
Take the mystery out of various design styles – show your followers the differences with easy transitions, showcasing stock or your own images.
Many of your followers might not know the difference between various design themes, so show your expertise with snapshots of what the styles you are comparing look like, what dominant colors (if any) they usually have, and what are their key characteristics.
Add in which types of homes they would suit (for instance, a glam theme looks great with a cityscape apartment), and don't be shy to create a Reel series – if people love part 1 they will surely look out for part 2!
3 ways how to… (style a shelf/console table/mantel/lay a Christmas table, etc.)
This content type is one of the best home decor Reels ideas – not only they provide a great source of inspiration, but people love to save them which helps the Instagram algorithm evaluate your content as valuable and worth showing to more people!
You can do a fun Reels series focusing on different styling tips to ensure you do not clutter a video with ideas. Do take care with more seasonal content to schedule it around the right time. For instance, a Christmas table can have relevance from November onward but might not have an impact on your mid-year content.
Also, keep tips practical – each of the 3 steps needs to count, so ensure you do not use filler content that adds no value.
10-second studio tour
Ready to let your viewers zip in into your design studio? Let your Reels do the talking!
Give a quick preview of how your studio looks, paying close attention to the interior and some team shots if you like.
Not only will people love seeing how you designed your workspace, but it will also give them an idea of where the magic happens. This kind of Reels can help you humanize your brand and create a feeling of connection between your social media followers and your design business.
Your favorite inspiring quote about interior design
When done creatively, even interior design quotes have a space to shine in Reels! It truly is all about designing a format that is easy to follow and worth saving for future reference.
Use catchy music, static images, or video, whichever you feel is the most on-brand for your business.
Ensure that the transition between multiple quotes is not too fast if you are displaying more than one quote. In the case of using just one quote, use supporting images that match the tone of the quote – you can also provide some background information about the person you are quoting, if relevant.
Show your design process, from an early idea to a finished project
This is a perfect format to make your followers develop a deeper understanding of your brand – highlight key points of your process and what you go through with every client project – from the initial discovery call, through concept development, sourcing, to the install day.
This can be also a great opportunity to show whether you and a potential client will be a good match in terms of your way of working – be an ambassador for your business and provide loads of voiceovers explaining how you approach projects and how this makes them succeed. Don't forget to add captions for people who can't listen to the audio when watching your Reel.
Do a slider video to showcase your portfolio
This can be a fantastic way to advertise your design services without being salesy. For a softer approach, you can style these types of Reels as throwback posts, or even a year for review, with all of your highlights of the last 12 months.
And if you want to create a straightforward portfolio showcase, label it as such – make it interesting with a combination of images and video content and add transitions to make it visually even more appealing.
Show which design mistakes people should avoid
Just as much as you want to show your followers the right way to go about interior design, it is important that you add value by showing the other side of the coin too.
Design mistakes needn't be all serious business, though – keep things lighthearted and fun, but educational. For example, your Reel could show you trying to move an oversized couch from one corner of a room to the next, with a bit of high-jinx if you like.
Always provide a solution to the problem/mistake in your Reels, though – in the couch example, say what you can do to arrange a setup for it to make more design sense!
New design trends
Hot off the presses? Show your followers what they might be missing out on and could bring into their homes.
Think colors of the year, furniture styles, smaller home decor items, and more – as with your other Reels, why not create a series that will keep your audience engaged.
As a start to the year, make your first Reel's focus on which colors are trending or that have been named the colors of the year, and start from there to create an interesting set of Reels that are packed with value.
Showcase the benefits of hiring an interior designer
Top 3, or straightforward video – choose the format that will provide the best education for potential clients.
Highlight the key selling points, such as working with an expert who has all the know-how to style different types of homes, saving time, and saving costs as you will be buying the correct quality products that won't need to be replaced soon.
The latter can be a fantastic hook where you can switch between different interior design setups, such as small space living, larger homes, or room comparisons (such as different living rooms or bedrooms).
A day in the life of an interior designer
Do a bite-size video on how your workday typically looks – and what you get up to! If someone is discovering your design business for the first time, this will be a great way to create interest and make people want to follow you to find out more about your business.
A diary type of Reel can be a great starting point and very engaging to watch- highlight your frames with time points, and add some fun as well!
Now, whichever Reels idea you sink your teeth into first, you should always use a hook to get your viewers' attention from the get-go. Same as you would use a caption hook at the beginning of your caption – you want to give your viewers a reason to watch your Reel when they just discover you on their Reels tab.
Below are some ideas to get started and if you want more, grab our list of interior design caption hooks.
Hook ideas for interior design Reels:
I didn't see this coming
This is why you need an interior designer to transform your home
How I feel after finishing a client project
This project went from this… to this
Feeling extra creative? Add fun transitions between your clips or photos to give your Reels some extra jazz. Start with those that are easy to make until you get more confidence and get the hang of things. You can always get more creative but ultimately, it's value over form when it comes to social media content!
Reels transitions to try:
Finger snap
Loading screen
Shake the camera
Cross your arms
Make a 360 turn
Clap
Cover the camera with your hand
Flip your hair
Zoom in on an object (e.g. a vase or a piece of furniture)
Can you monetize interior design Reels?
You might be at this point asking: Can you make money off Instagram Reels? If you play your cards right, you could hook potential clients, provided you craft content that will align with their pain points and needs.
If you want to monetize your content further, you could sign up for Instagram Reels Play Bonus and receive bonuses based on your Reels' performance, the number of Reels you produce, and others. So, these bonuses aren't linked to gaining new interior design clients but are more about additional revenue for your business.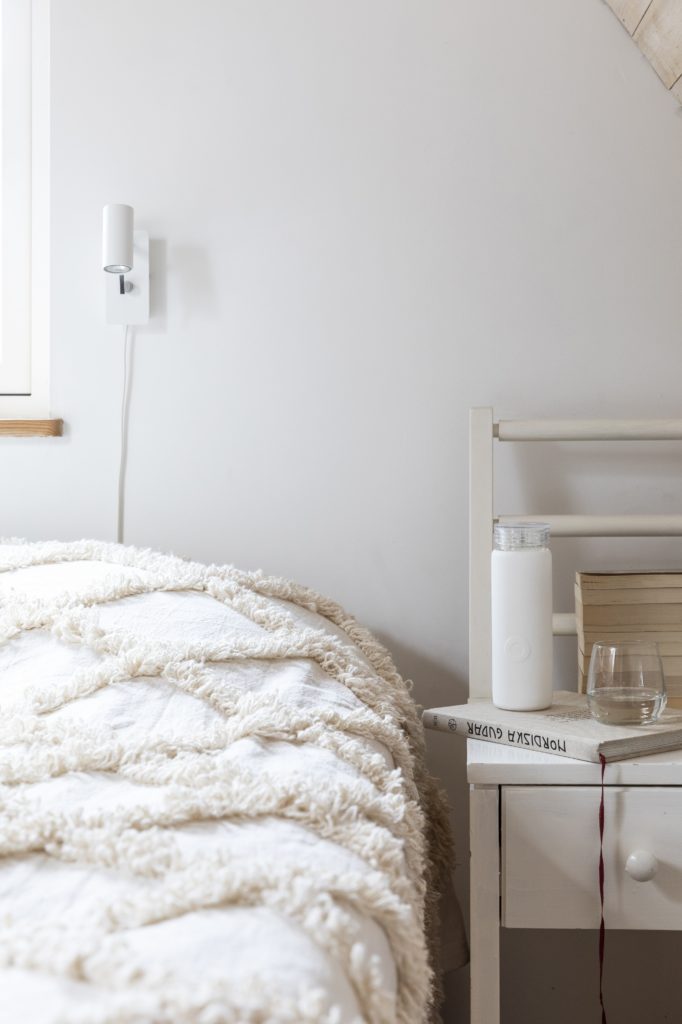 Final thoughts on Reels for interior designers
Social media is one of the best ways to get client leads for your interior design business, and with Reels, you have various options to create awareness for your brand with refreshing video content.
Whether you create videos that show your face or do interior transformations, the biggest benefit of creating Reels is that they can drive new people to your profile long after you post them.
And if you ask us, that alone is a big enough reason to incorporate them into your content strategy!